Hello all I decided to cure a Ham for the holidays. Chuckwagon was kind enough to give me a great recipe!
1/2 gallon of water
60 grams of cure #1
8 ounces of salt
2/3 cup dextrose
Pump ham to 10% of the weight of the ham. Soak in pickle for 5 days. Remove from pickle rinse in cold water. I made enough brine to just cover the ham.
Ham in brine
Ham after curing going into refrigerator overnight uncovered to dry.
It was cold enough outside I could get a fan on the ham to further help the drying process to form the pelicle.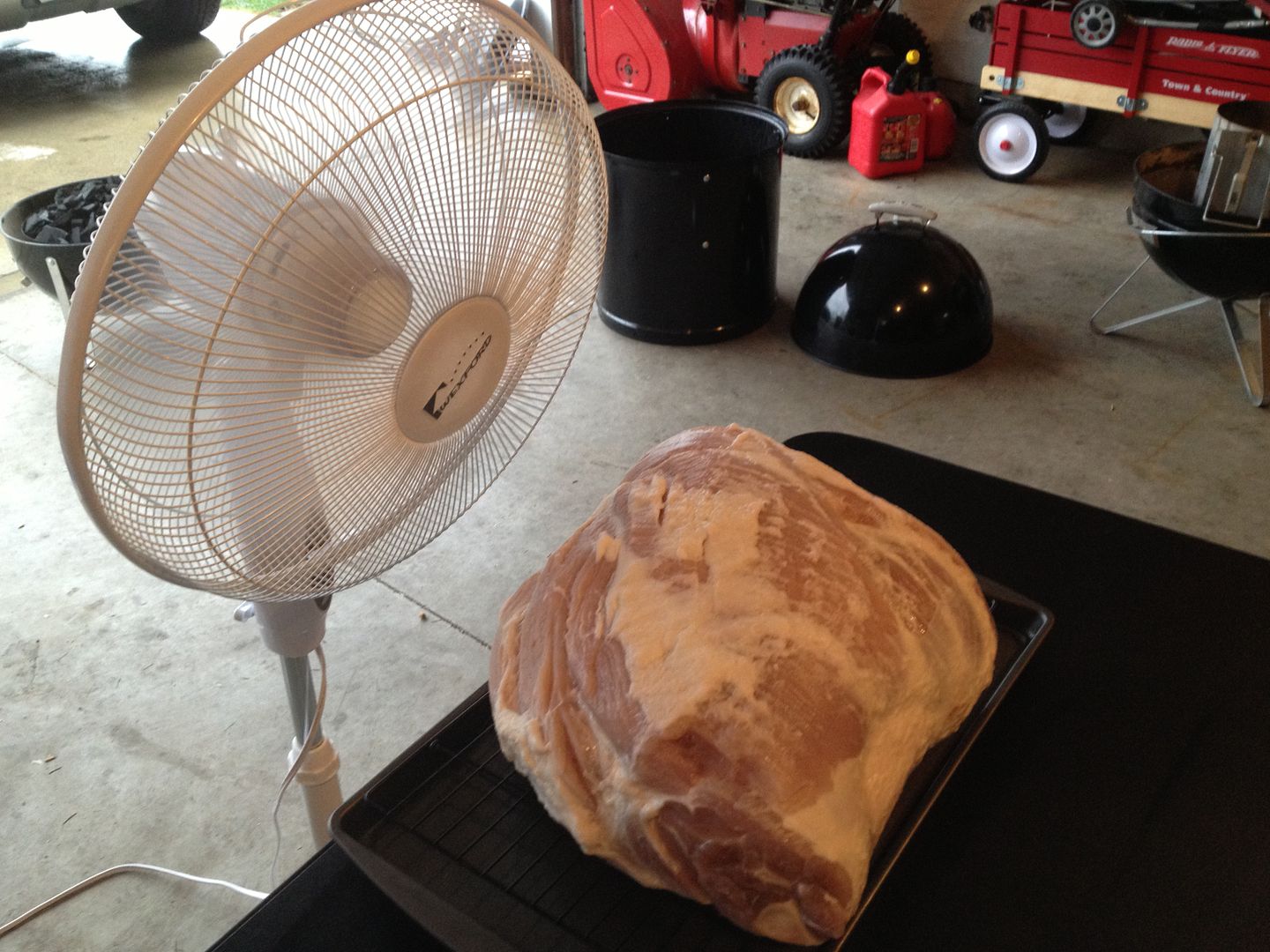 In the smoker with cherry wood took Ham to 150 degrees internal
In the cold water bath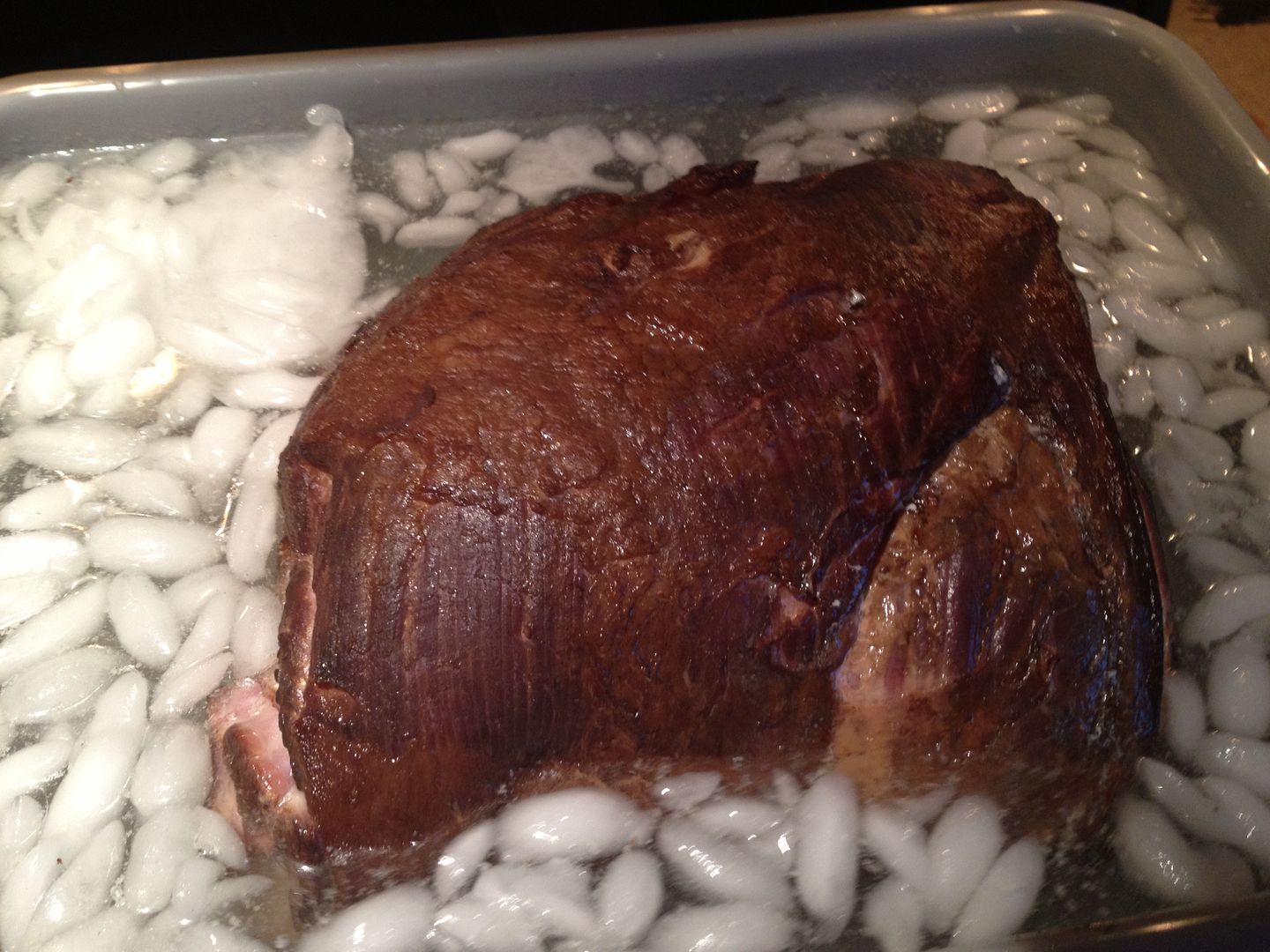 Ham out of cold water bath and ready for the fridge
Finished Ham
The recipe Chuckwagon gave me was perfect! The salt and the brining time was just right. This is exactly how I like my ham. I just want to take the time to thank my friend Chuckwagon for taking time to help answer all of my questions while I was doing this! This was my first real ham project where I actually understand how it works now. Without Chuckwagon's help I would have had a salty unedible ham that no one would like. Now I can proudly have my ham with my wife's and my family! By the way I will never eat store bought again. Thanks again Chuckwagon for the help.