A recent harvest by my wife brought up these organic dandies from our garden...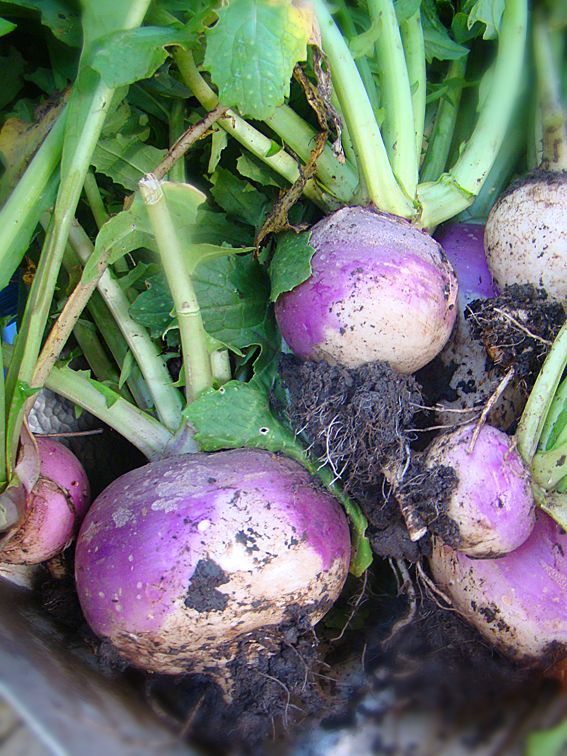 What to do with so many turnips?
I turned once again to the Marianski book ("Sauerkraut, Kimchi, Pickles & Relishes") and found the answer: Fermented Turnips!
The weigh-in.
Just a bit over 4 pounds,; once trimmed a bit, they'll weigh pretty much 4 pounds on the nose.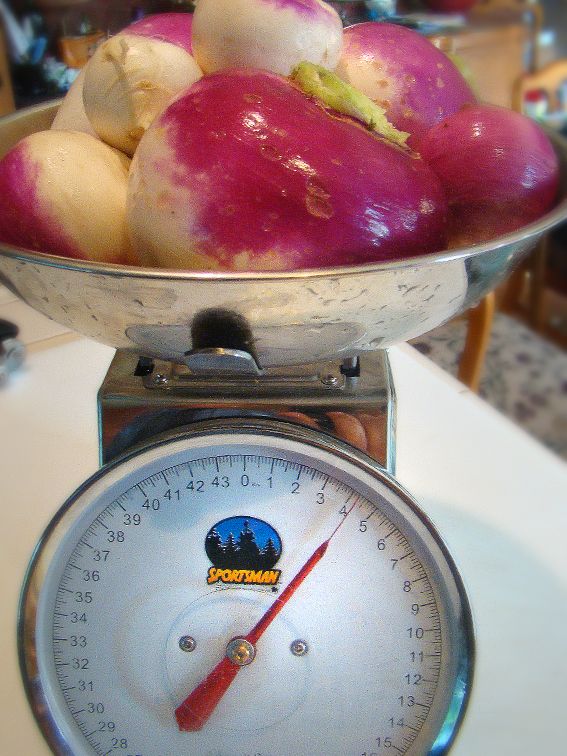 I used my food processor to slice these turnips. Hard, wet turnips are difficult to hold & slice thinly with a knife-and I didn't want to spend all morning slicing-so I went with the processor. Added kosher salt (2.5%) and gave them a good toss. Then let them sit for about 30 minutes. They sure smell STRONG! Some are rather hot...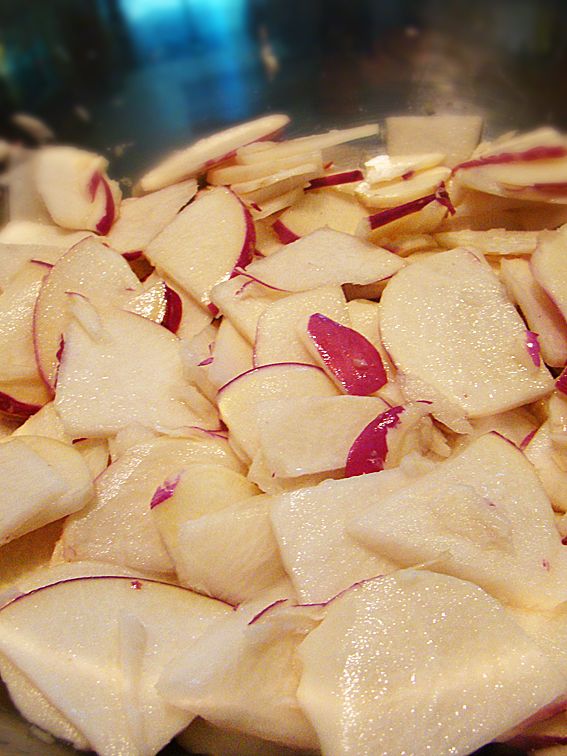 Packed tightly in a jar. I continued to press the turnip slices down with a potato masher to help them release juices. Soon, like the sauerkraut, the vegetables are covered in brine. I filled & sealed a food saver bag with brine & used that to weigh the turnips down.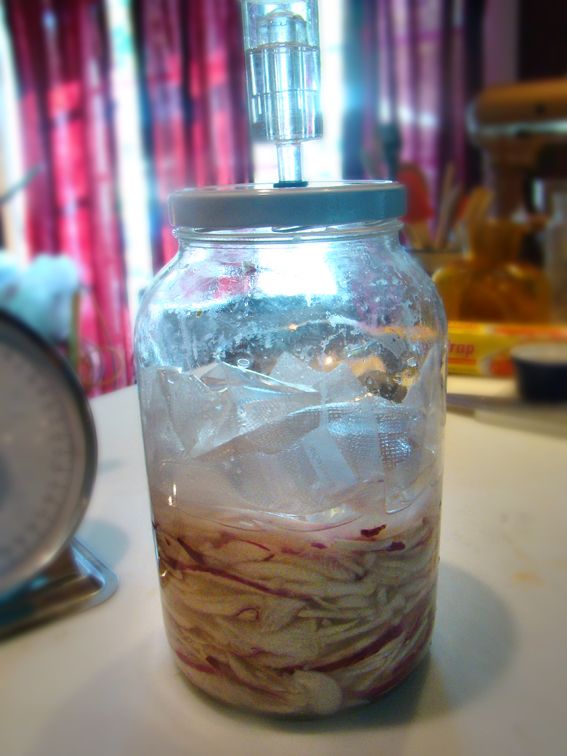 The Sauerruben now joins the fermenting beets on my upstairs landing. They'll need a bout 2 weeks to do their thing. Temps hover around 65-73° for the most part.
Kevin