Here's one for Norcal Kid. Pickled sausage.
My buddy has been talking about this for a while and finally brought in a jar he picked up somewhere.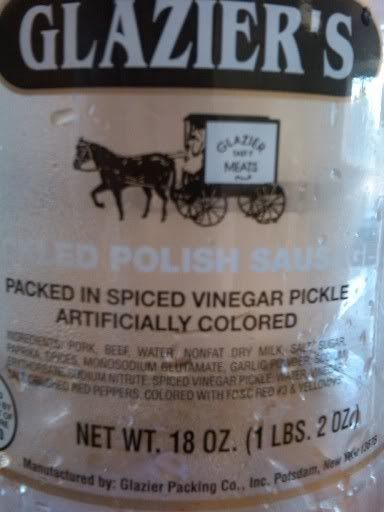 I only suggest Kevin because his new found love of pickling and his divine ability to be constantly making great sausages. I will definitely try this out, it's just a matter of time.
Anyone else ever ever HEAR of pickled sausage? I picture some of Kevin's 22mm smoked Kielbasas in a pickling brine for several weeks.
the commercial stuff was actually very good. I imagine one of ours being even better
I don't find many recipes around...the best one only has two days in the juice. Doesn't seem long enough to me.
Dave Zac