Hey gang! Welp, on April 14, 2019 I finally dry cured meat. Before I continue, please don't think anything less of me for using Umai dry bags. I found this page here in February and i continued reading and reading and reading about these bags and knew this would be my best approach at dry curing meat. I'm hoping by July or August I'll be have meat in a curing chamber.
So for my first attempt I wanted to do, Pepperoni, Soppressata and Genoa Salami.
I used some recipes from here and books I've been reading.
Meats and fats were ground. Cure and spices were added followed by T-SPX culture. Everything mixed and then stuffed into the Umai bags. Made three sticks of pepperoni, two soppressata and one salami. I had leftover meat for the ph testing. Made a slurry and got the meter ready. I got my Milwaukee MW102 ph meter a few weeks before I started. The day I got it I calibrated it. Everything went well.
With the slurry in front of me, I calibrated the meter and I get an error. I tried numerous times and kept getting the same error. Panic sets in. Figuring it was the calibration solutions I ran out to three stores and found Milwaukee solutions. Back home the same error. I put the meats into my frementation chamber, an old kegerator a friend gave me. Set my Inkbird controls and hoped for the best. Next day I called Milwaukee add talked to Jason in tech support. More on this later. I ordered a cheap ph pen which I received on the third day of fermentation. After 75 hrs. The pen read the three meats between 5.3 and 5.2. That was a close one.
So, into the fridge the chubs went. After 17 days the pepperoni was done. 28 days one soppressata lost 40%. 35 days the other soppressata and salami were at 44% and 42%
I had already tried the pepperoni and the one soppressata before the other two were done. It was a hit. Now for the salami which I cut up for my entire family to try. Just amazing. The middle of the soppressata and salami were creamy. Just amazing. I'm happy to say, I did good!
Ground meat, pepperoni, soppressata and salami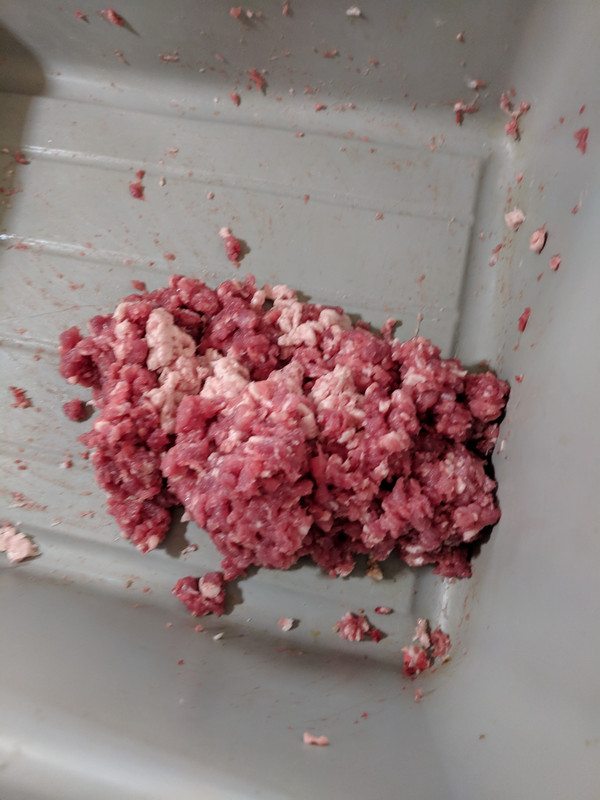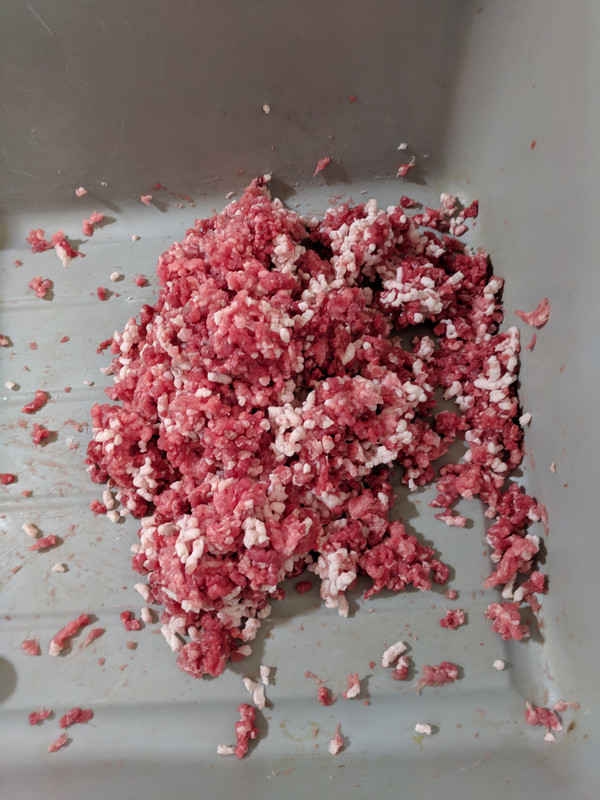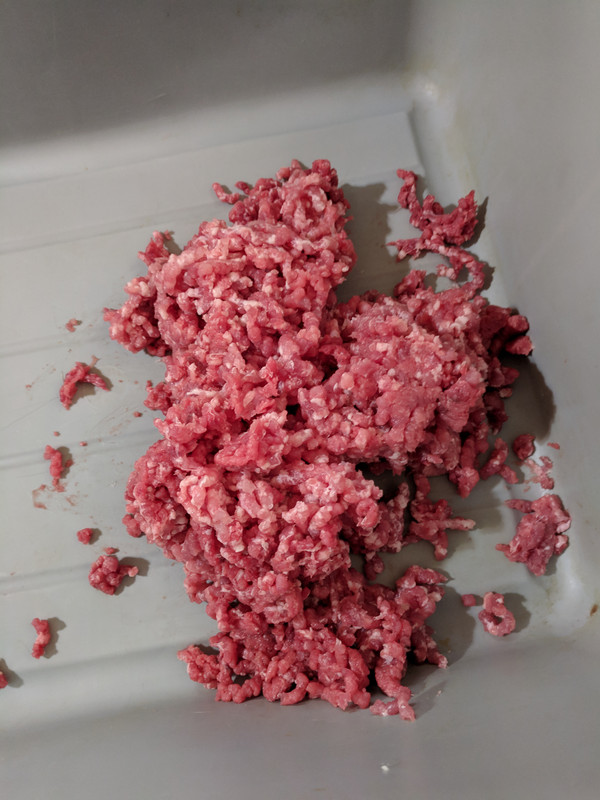 Bagged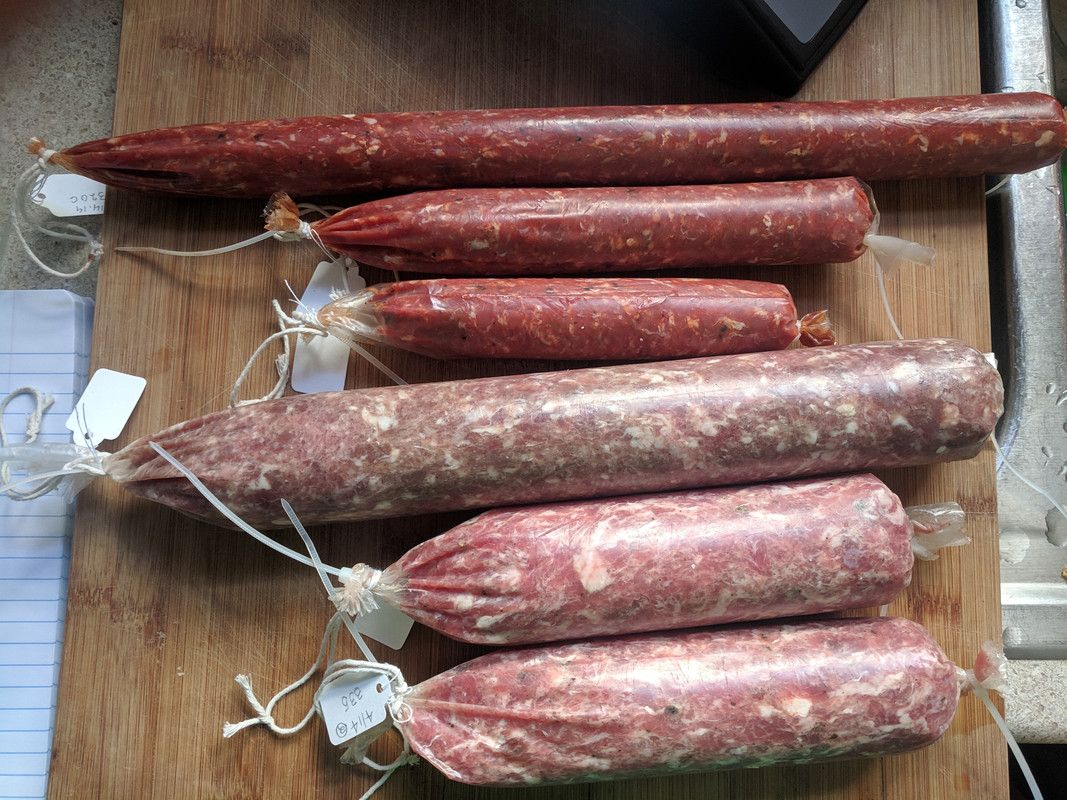 Into frementation chamber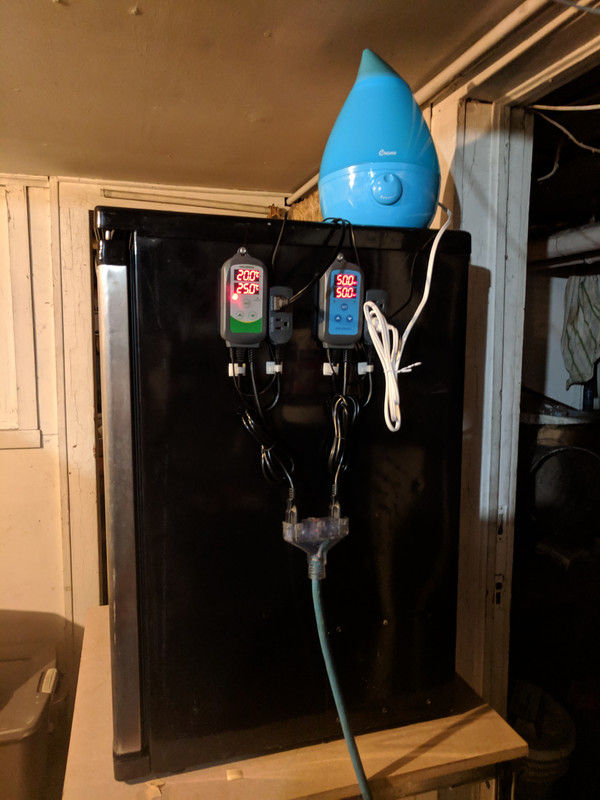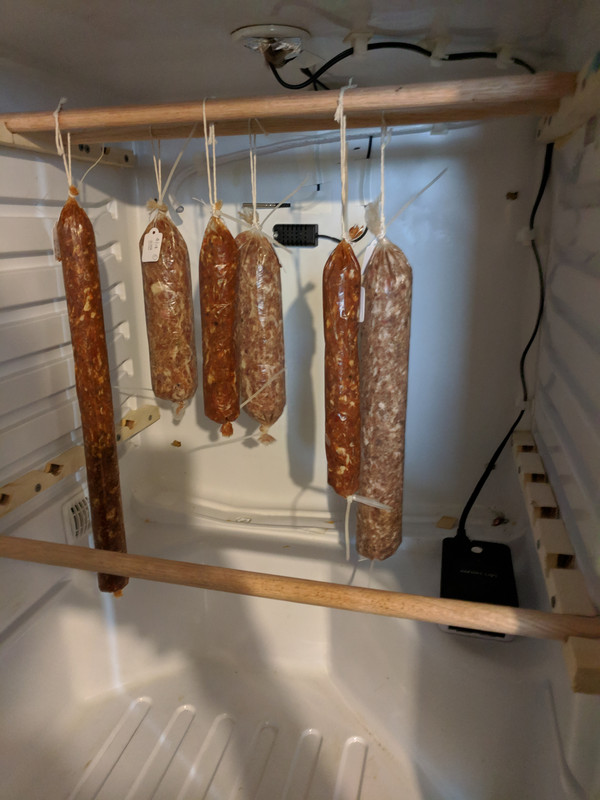 Pepperoni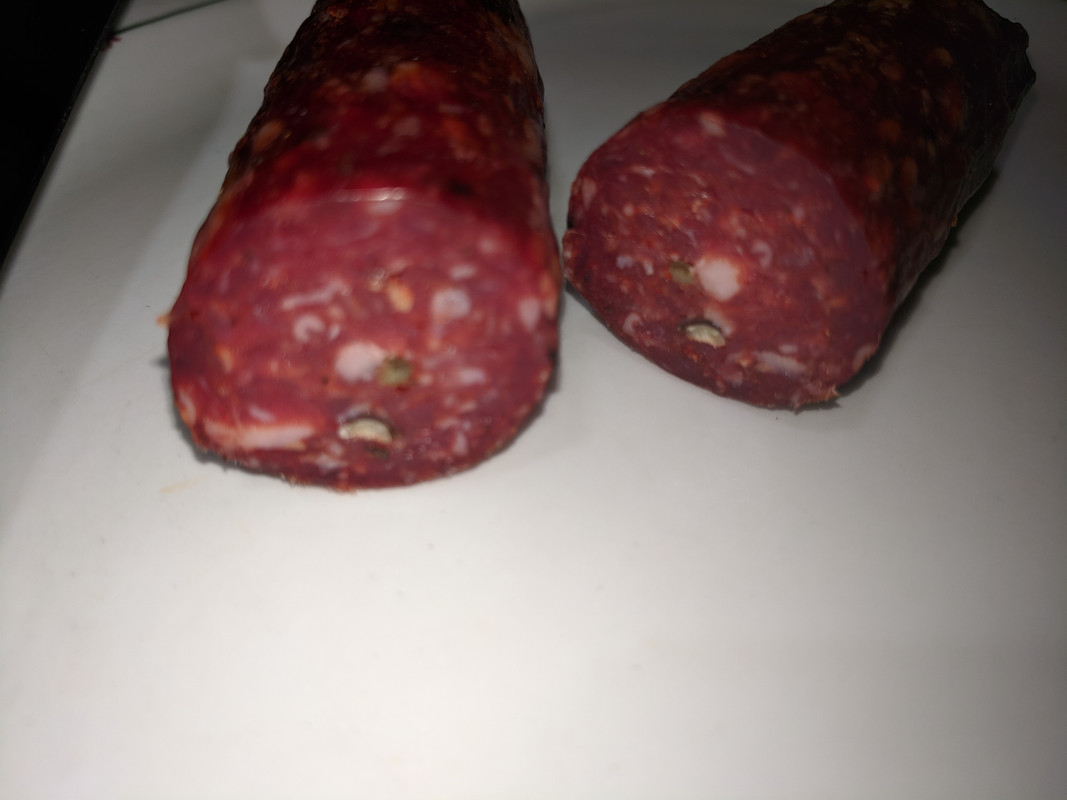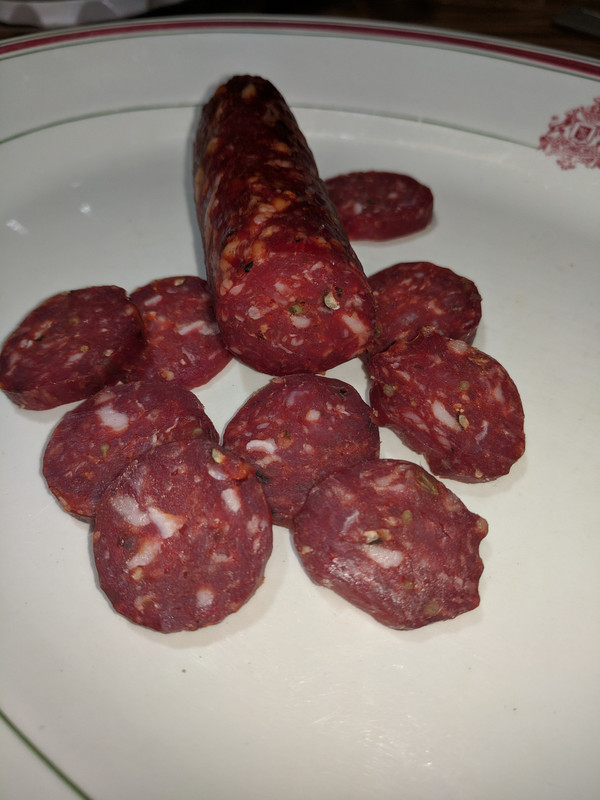 Soppressata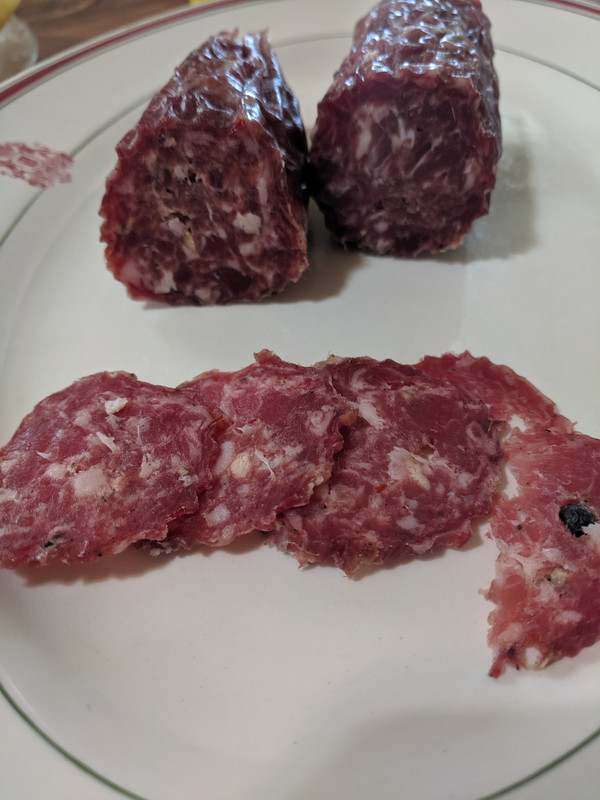 Genoa Salami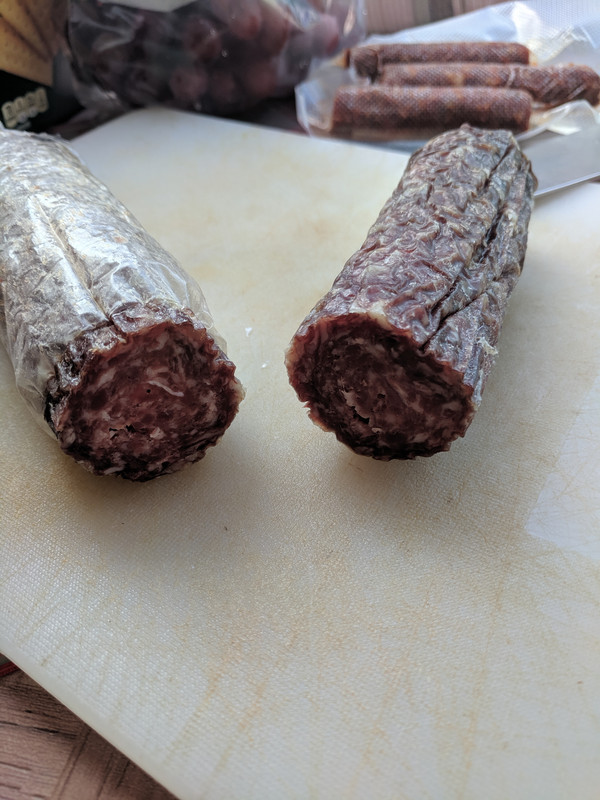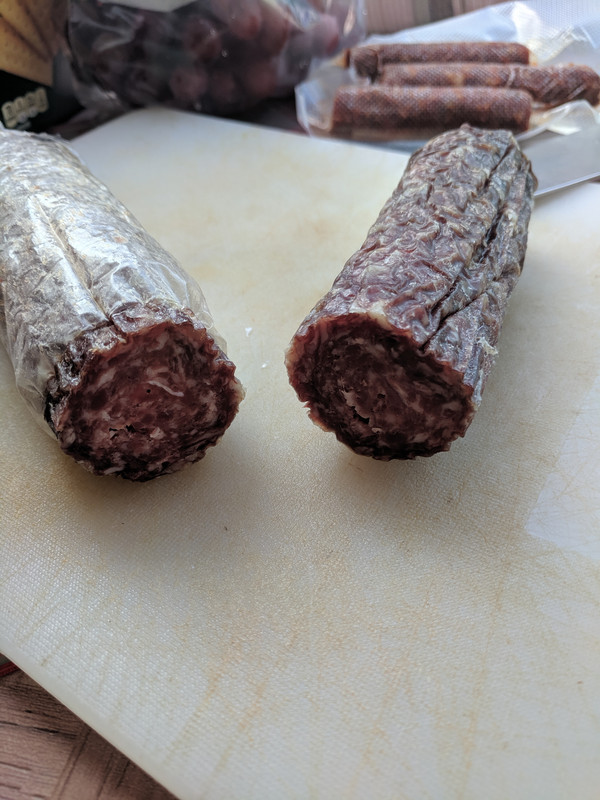 My first Charcuterie plate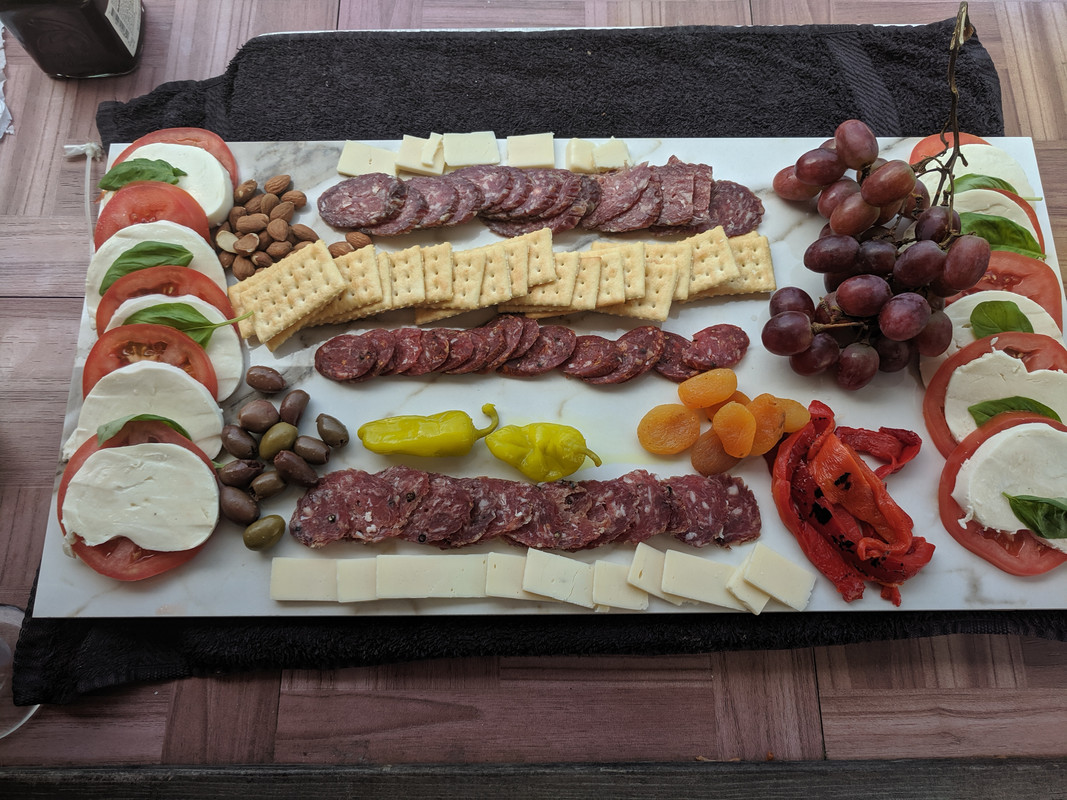 I can not thank everyone here enough for their information, learning experiences and in site on this great hobby. As I type this I have a bunch of meat curing in the fridge. Two Coppas, two Bresaola and two of Redzed' Orange Lonzino. I also did a bunch more pepperoni and Redzed's Salame Calabrese. No disrespect to Redzed for using his recipes in Umai bags. I can't wait to hang your recipes in a curing chamber.
And as for the Milwaukee ph meter, Jason asked me to send it to him so they can figure out what was wrong with my MW102. I received a brand new meter five days later. I called him up to thank him and was on the phone with him four 10 minutes very helpful. I still be using them again.