Made the fresh today. Peeled the skin off the shoulder and dusted it with some jerk seaoning then put it in the smoker for 2.5 hours. When I finished the sausage - linked and loose - I pan fried them along with fresh bacon and deep fried the skins.
Cut into bite sized pieces and mixed this with some cheese grits and this was supper.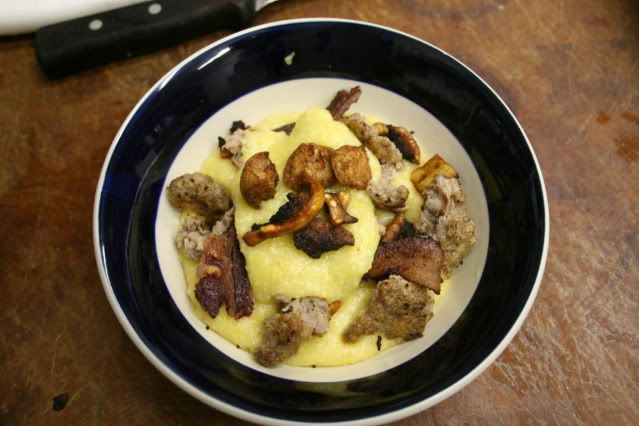 Recipe for sausage was really nice. Between it, the bacon and the spicey chicharrones the meal was quite good.