This is the one salami I added herbs to.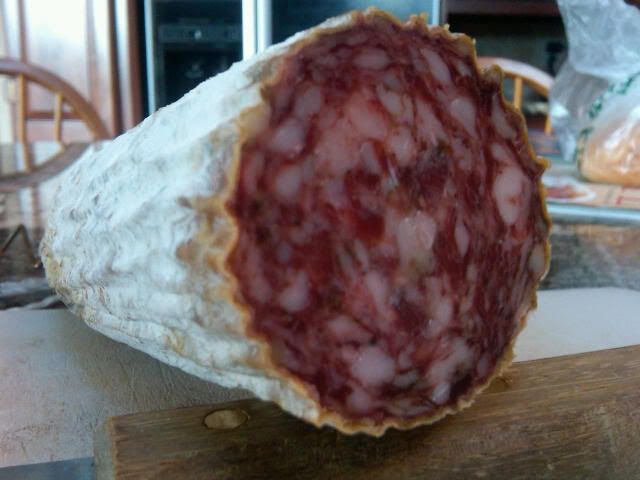 This salami is one of three. I didn't cut the other two.
And sliced
The difference in taste between the salami with herbs and one without is actually quite dramatic. I never would have anticipated that. While both are very good, I prefer the plain salami. Both are still a bit softer in texture than I would have expected, especially after 3 months. Weight loss is 35% and current conditions are 55F and 50% RH. Been around 50-55% for the last 3 weeks. I will continue to dry.
Dave