In an effort to cure my salami hangover I made up a batch of kielbasa this past weekend. I really needed to make something delicious and get it right.
10 lbs after 4 hrs hickory and overnight bloom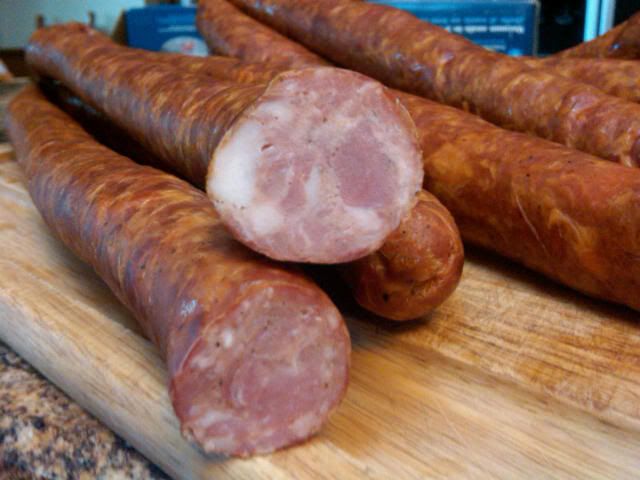 I also put 5 lb belly in CW's honey maple pepper bacon cure.
Also, this time of year is for Vino. I remember when I was first making wine, I had many failures similar to my first salami here. I now make a pretty fair wine
This is juice from Marquette grapes; a varietal started at Marquette University I believe. They say it makes a very nice dry red. This is the first year my supplier harvested this grape. The white is Moores Diamond.
This juice is just after picking it up on Saturday. By Sunday the white had cleared considerably. I racked it, brought it up to 13% potential alcohol, adjusted for acid and added yeast. Today both carboys are bubbling away happily.
Dave