I made about 70lbs of sausage about a week ago. I enjoyed it but it was way too much for one day and then run the smoker. Next time I will do about half. I am not complaining about eating it though. I made Summer sausage(PS seasoning kit), Brats, one batch is a kit from PS seasoning, and the other one is the Johnsonville clone posted by Chuckwagon, one batch of ring Bologna recipe posted by Chuckwagon, and one batch of Texas Smokey links, a recipe I posted a while back. The first pic is all the sausage in the fridge you cannot see the Texas smokey links they would not fit in the pic.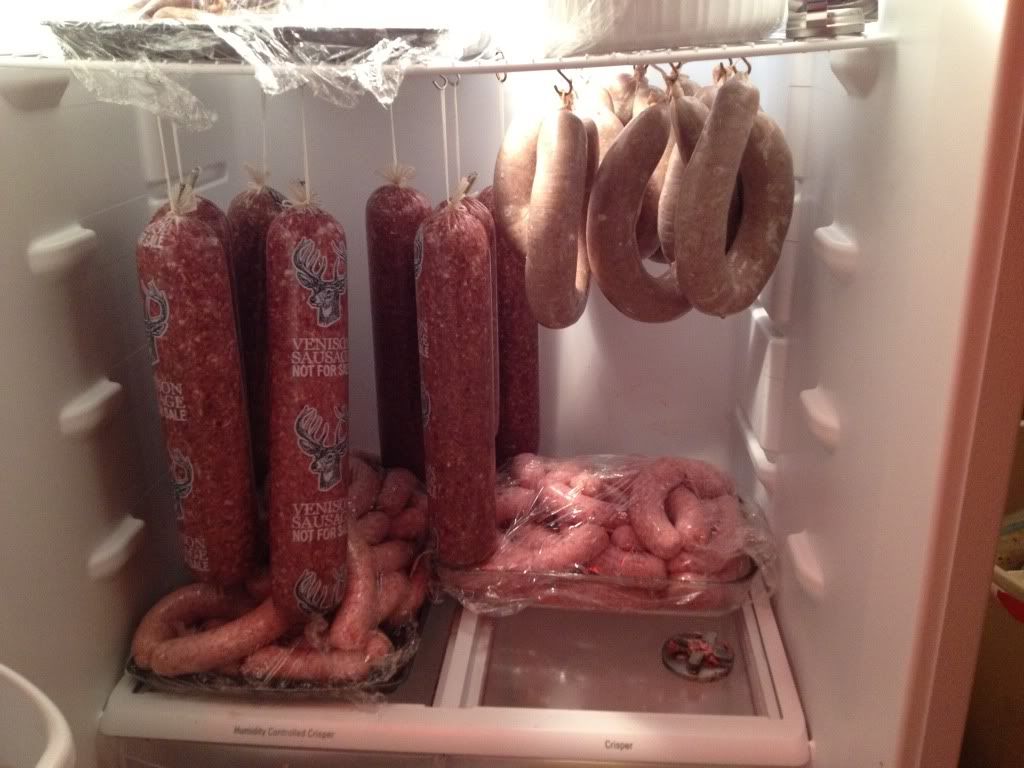 The next pic is the Bologna hanging at room temp just before they went into the smoker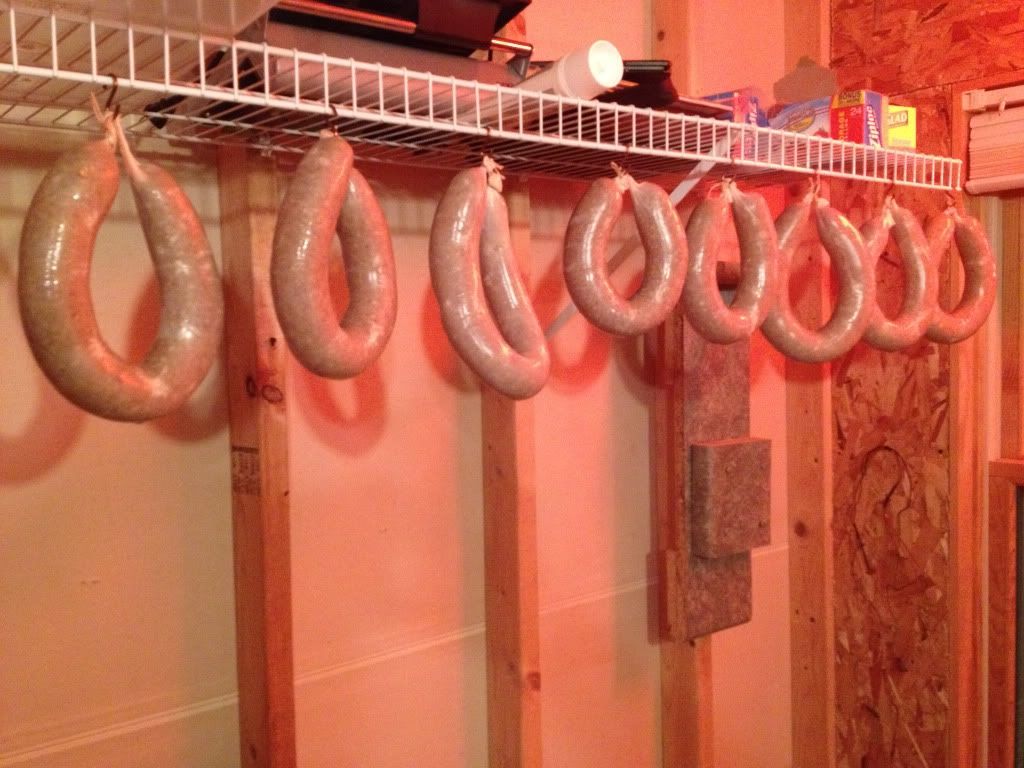 The next pic is the Texas smokey links in the hot water bath
The next pic is the Texas Smokey links in the ice water bath
The one is the Texas smokey links and the Summer sausage in the fridge after smoking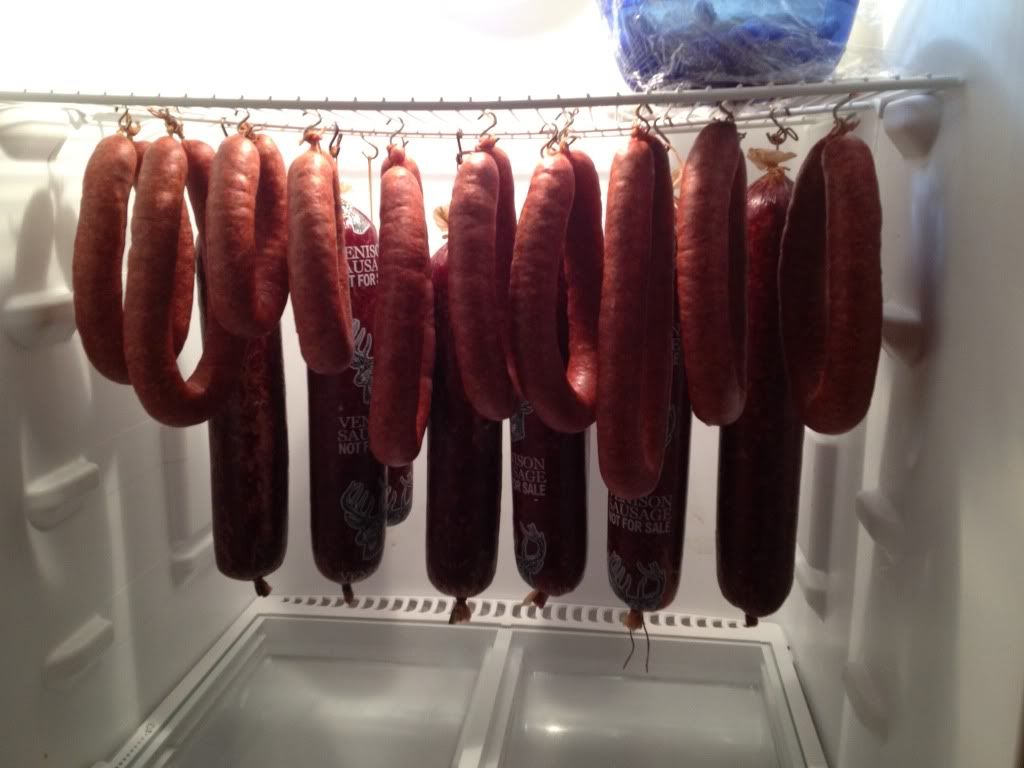 Inside of Texas smokey links after cooking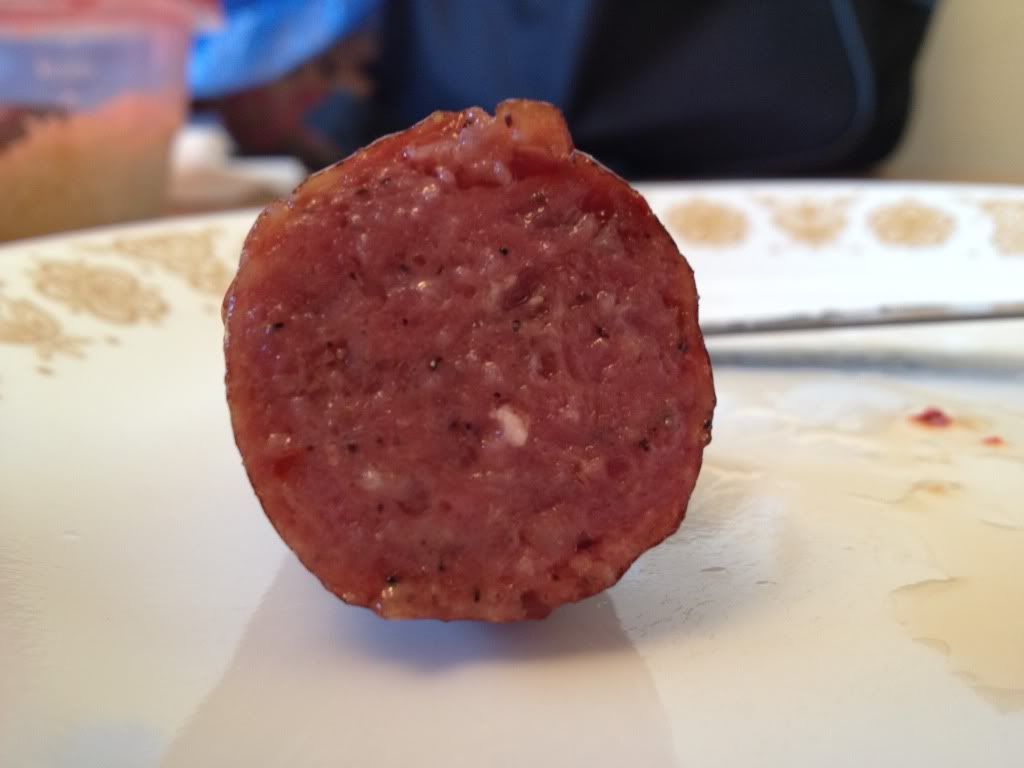 Inside of Summer sausage
I will post a pic of the inside of the ring bologna later when I eat it again the first one I sampled I ate it too fast and didn't take a pic. Thank you very much Chuckwagon for the wonderful Ring bologna recipe! Thank you also for taking your time to answer all my questions while I was doing this!! Two big thumbs up for our moderator who is always willing to help everyone out!!