Okay, you Liver-Lovers......
I made
another
batch of
braunschweiger
, using a different recipe than the one I use last time (think
Marianski
vs
Poli
). That particular recipe used a combination of three proteins
(chicken, pork and beef)
. This recipe is much simpler with regard to the ingredients, but requires more `steps` by the sausage maker.
First you start with some
fresh pork jowls
....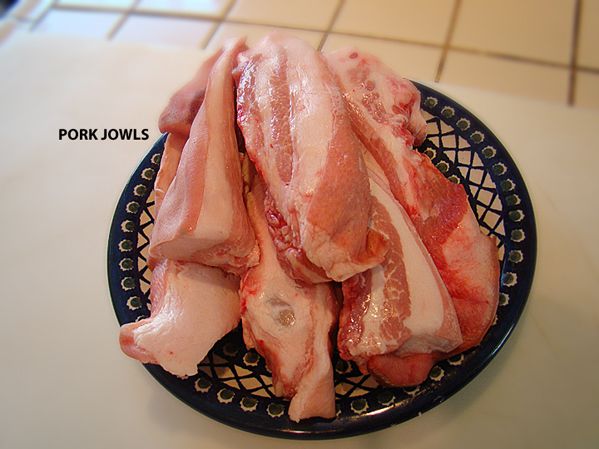 Then you`ll need some
fresh pork liver
( about 3.5lbs here). These were not available the last time I made this & so I used chicken livers.
And the rest of the ingredients: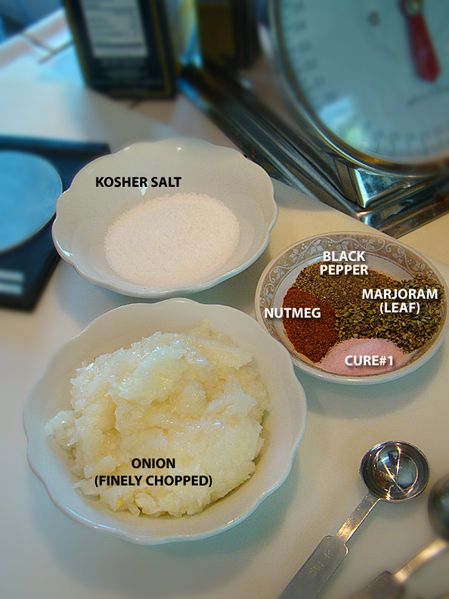 To make the desired amount of braunschweiger, I realized I didn`t have quite enough jowl meat, so I added some thick-cut bacon to bring the quantity up to the desired level ( I adjusted the amount of cure used to allow for the addition of cured meat to the mix.). This meat was cut into small cubes & well-chilled:
Liver Time!
I soaked the pork liver for some time in cold water, changing & rinsing it regularly until the water ran clear. I pulled off any undesired pieces, clots, fat and sinewy bits.
Sliced, weighed and ready to go to the next step: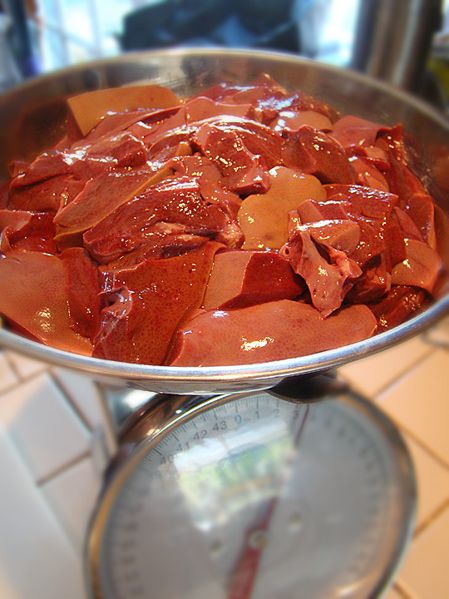 The recipe called for a low-temp poach (194°F) for about 10 minutes. Not a pleasant sight nor endearing aroma....
The liver slices are then cooled under cold water & rinsed of any coagulated bits that formed on the exterior: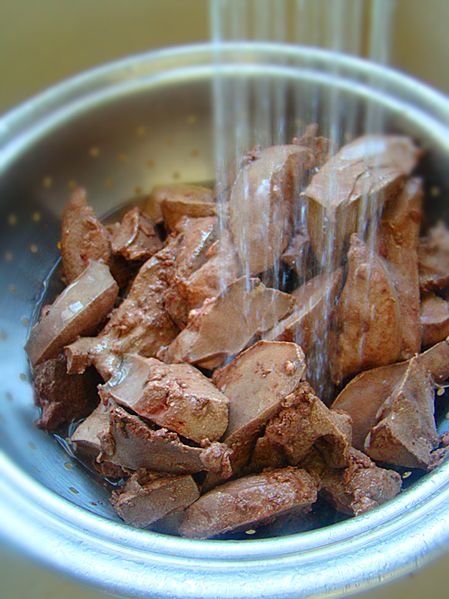 For a finer grind, I`m using a 3mm plate: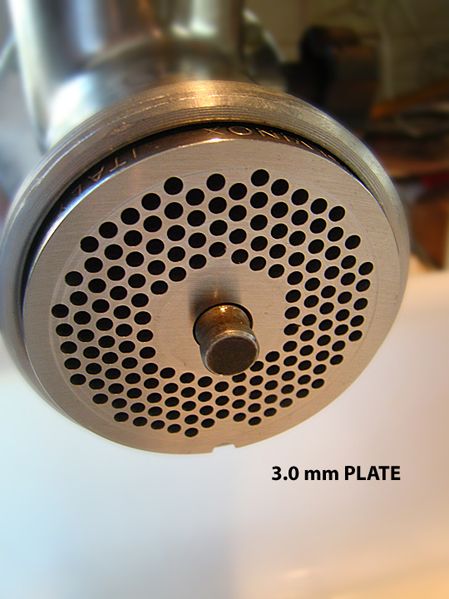 First grind
of the poached liver: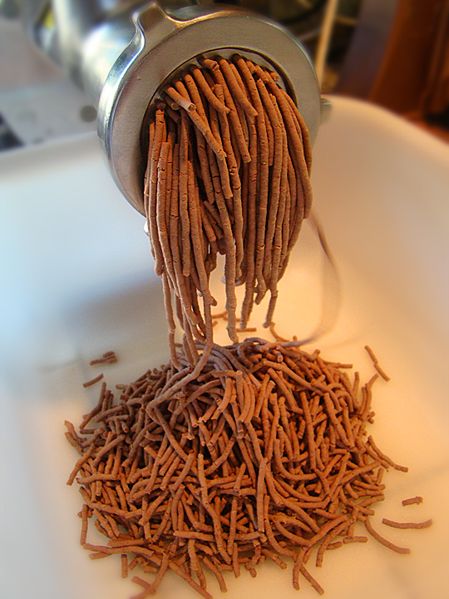 Second grind
. This was probably unnecessary, but it`s my usual practice when I do emulsified sausages:
Jowl & bacon grind
: a single pass through the plate should suffice: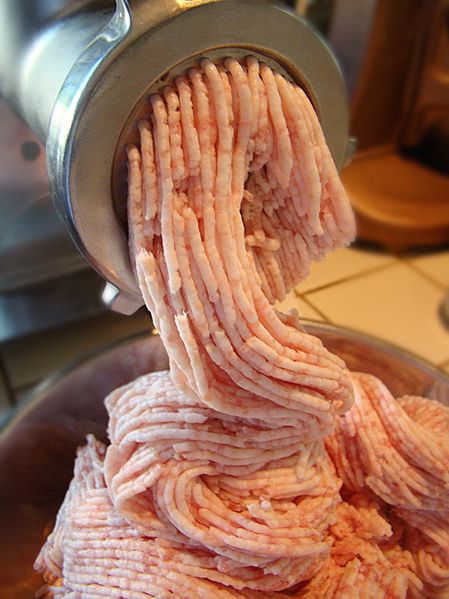 The Mix
Everything into the tub for hand-mixing.
After about 10 minutes of aggressive mixing, I wasn`t happy with the uniformity of the mix. So I opted to use my processor in order to really get a smooth paste. A few batches done with some ice-cold water yielded a fairly-smooth meat paste:
Into the little Grizzly stuffer:
Results:
two long chubs, a medium chub, and a mini chub (chubbette? chubbini?):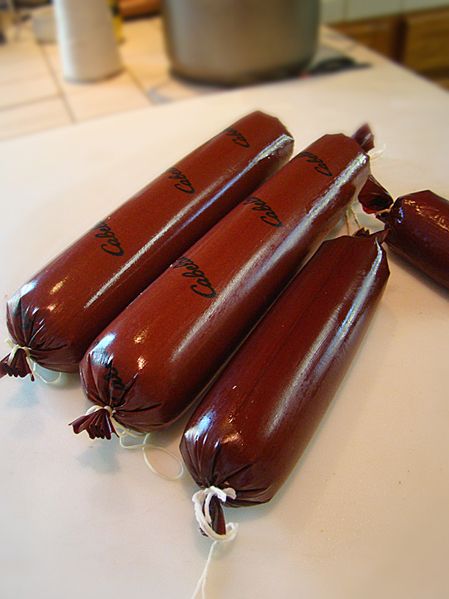 Second Poach
:
Into a hot water bath (175°F) went the chubs. These took about an hour to reach the desired internal temp of 154°F.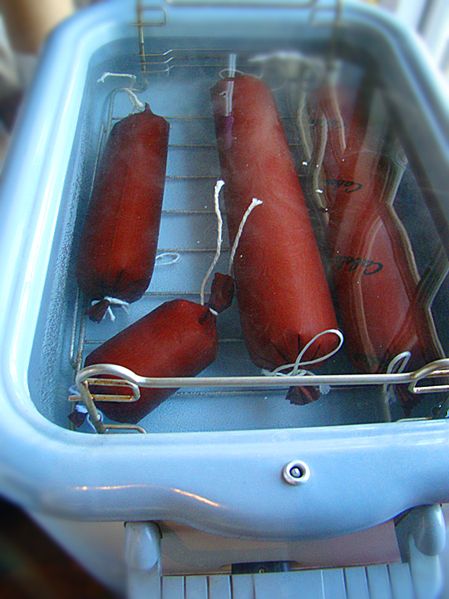 Whew! The chubs are now hanging in my fridge to firm up overnight.
Tomorrow its on to the smoker for about 6-7 hours of cold smoke!
More to come!
Kevin