I cut up the ham and butt I bought today and mixed in the salt and cure. 13 lbs and almost 4 oz.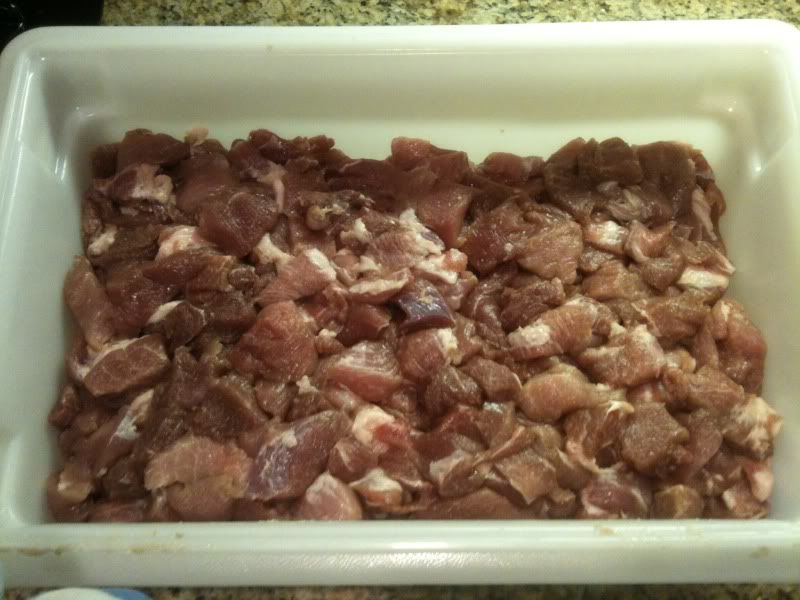 I saved the thick layers of fat I got off the ham, right under the skin. Stuck it in the freezer. Any idea what that can be used for?
This was my first time cutting a fresh ham. Lots of lean meat!! In the picture i have what should be class 1 and 2 pork.
I'm planning on grinding and stuffing monday evening. Hang it in the fridge to dry, then smoke on tuesday with a mix of oak and hickory.