Had a smoker full this morning and some left over. So I decided to cook a piece in water. Just simmered for an hour or so to an IM of 166°.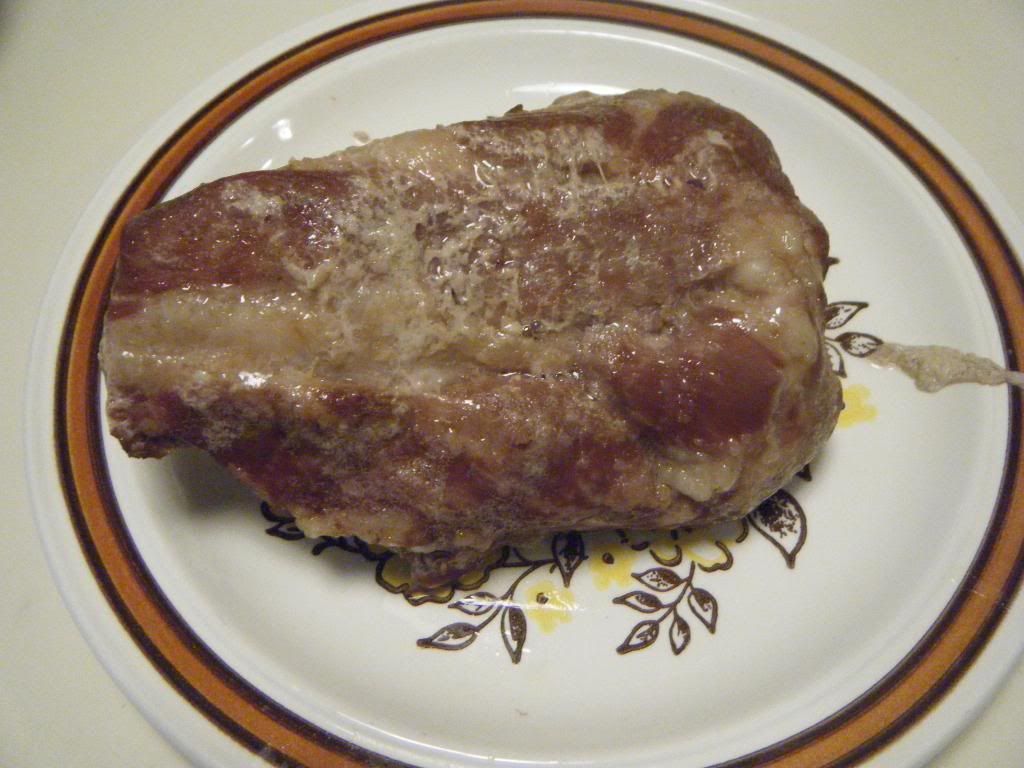 and the cross section.
I used a mild cure 2% salt .3% cure#1 and 1% sugar I bit of molassas and a touch of hot water to make a slurry, rubbed over everthing.