Here a few pictures of my smoker being built. It was built using 2"x4" studs foam insulation and the interior is 3/4" to 1" concrete. It is heated by two electric heaters rated at 5000 watts apiece @ 480 volts but I am running them on 240 volts so that gives me 2500 watts apiece or 5000 watts total by running them at half power they should last longer and don't get bright red at full power. I am using a honeywell controller that drives two eurothrem 425a scr's to keep things running smooth. The range of the controller is -40 to 220 degrees fahrenheit and will keep temperature to plus or minis 1 degree.
Here it is framed up
And concrete board going in.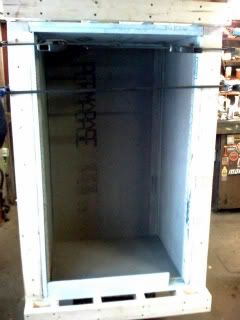 Time to mud the inside it took 50 lbs of hi-temp groat
Now the wheels and damper pipes that are 2" o.d. 304 stainless. The wheels are on a 3"x2" angle iron frame that is lag bolted to the smoker.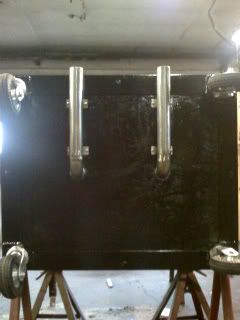 OK on it's wheels time to add thermocouples, run wire, chimney and insulate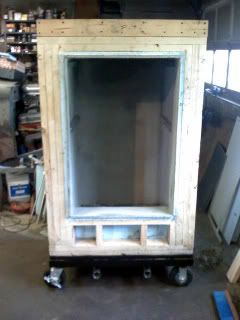 I didn't take any pictures of the insulation but I used 3 1/2" Styrofoam then wrapped it with plastic and put up the siding.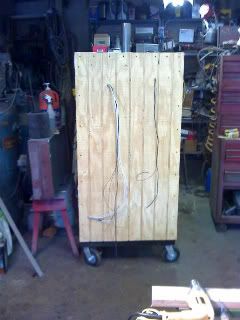 After sealing the siding its time to add the electrical boxes, controller and run the liquid-tight.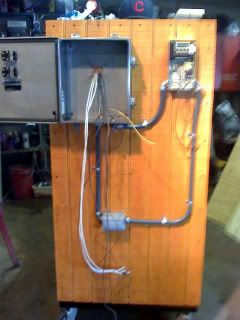 Now its time to add the scr's the control relay, amp meter, shunt and a 12 volt power supply. The shunt and power supply are for the amp meter.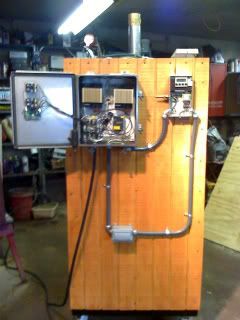 Here are the heaters. I made a frame for them and when I wired them I left enough wire so they lift out and sit on the ground. Makes cleaning easy.
The cover for the heaters.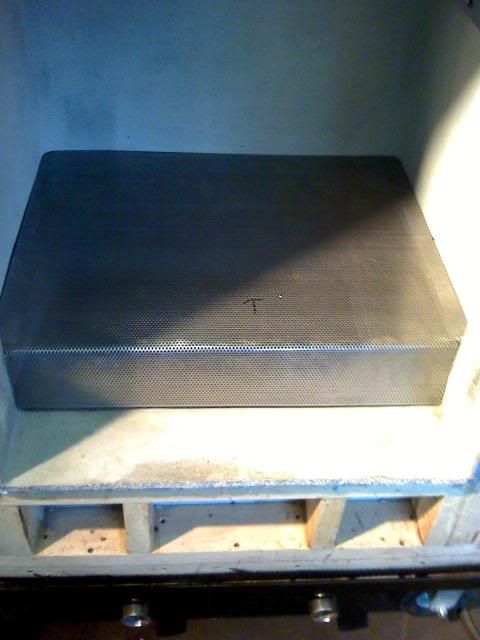 Here is a pan on one of holders there is another above that one.
The door is installed. It is a steel door 3" thick and foam insulated.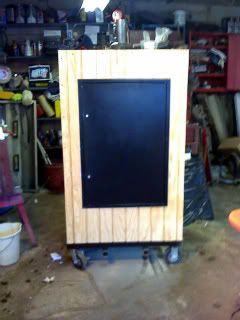 It's time for a test run and it was a success!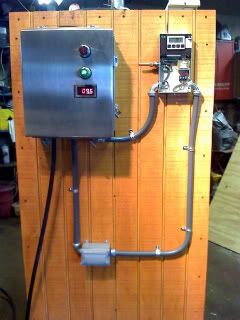 Add the trim and a smoke generator at the left side of smoker. and it's all done.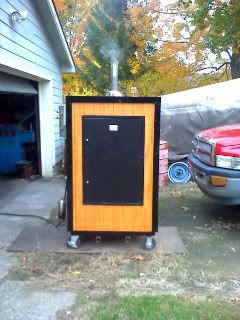 I could not have built this without my helper here she is taking a chocolate break.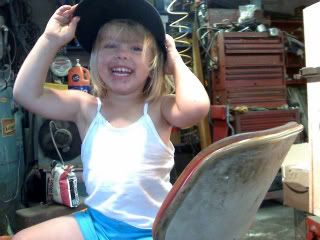 Thanks for taking the time to view my smoker Trosky