My Baby sister will be migrating from Canada here to sunny Florida , She just loves my Oktoberfest Brats . so i made a batch
Grinding a boston butt.
Spices,cases, milk and eggs ready to mix into the meat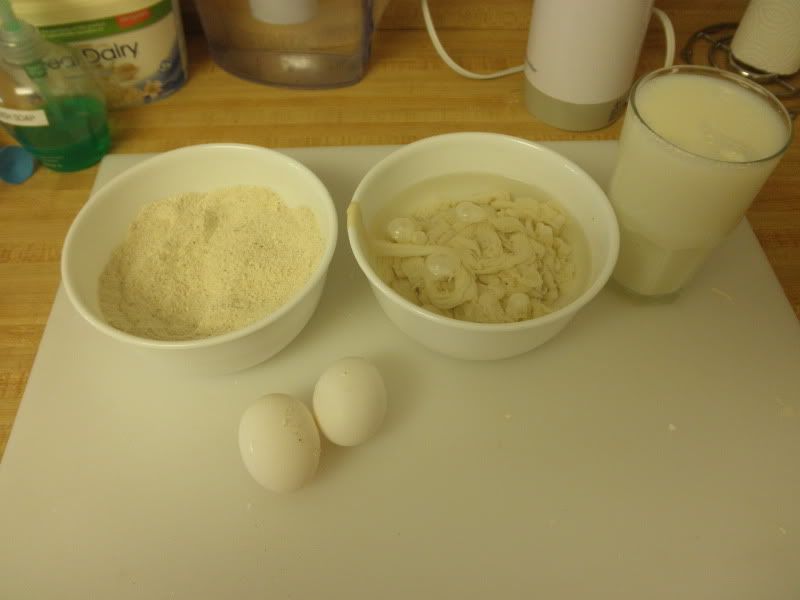 All stuffed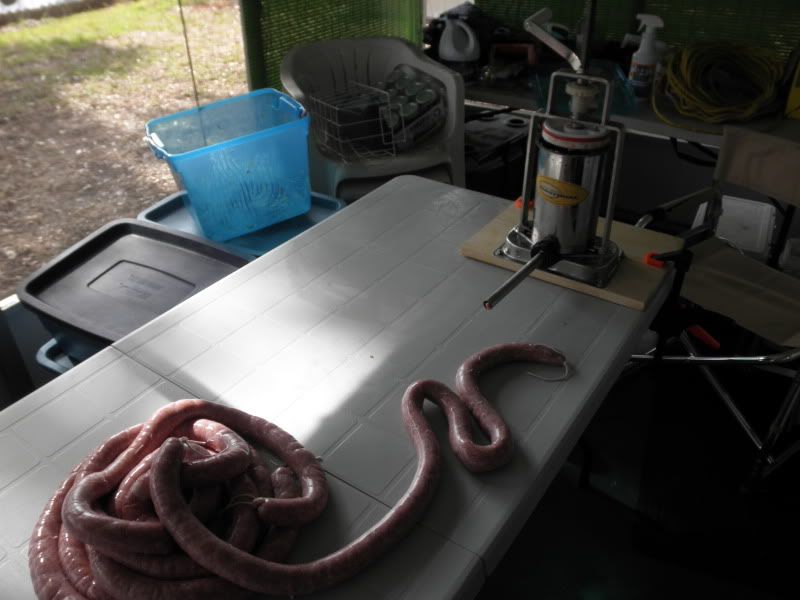 Linked and ready for a fridge nap then packaging.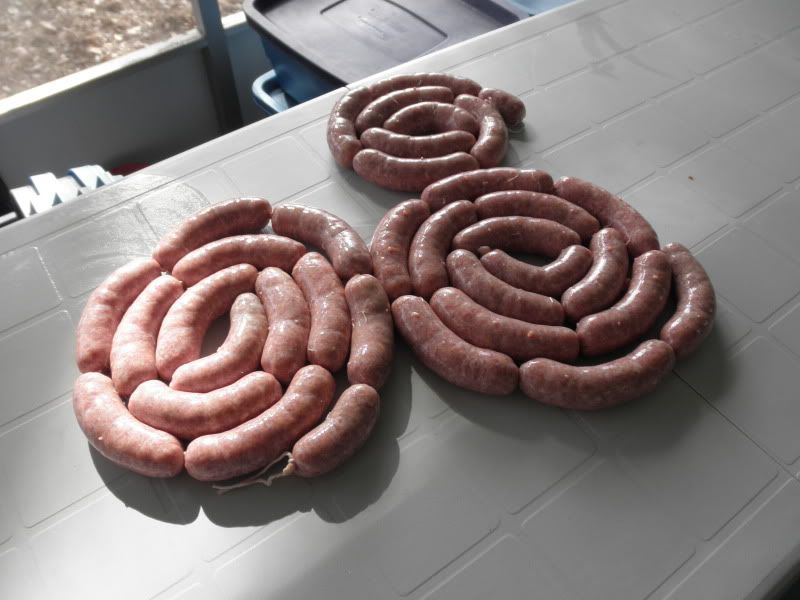 The recipe
Bratwurst (Oktoberfest)
20 lbs. Pork butts
4 cups milk
6 Tbs. salt
4 tsp. Prague powder
1 Tbs. mace
8 tsp. white pepper
1 Tbs. nutmeg
2 tsp. ginger
4 eggs
4 cups powdered milk
Grind meat through a fine plate. Mix spices together and add to meat with the rest of the ingredients. Mix well. Stuff into hog casings. Link and place in simmering water for 20 minutes. Remove and cool under cold running water until cool to touch. Separate the links and package.