I just returned from a two week visit to China. It was my second time there and this time we toured the Yunnan province and then cruised the Yangtze from Chongqing to Wuhan. Fascinating place, totally different than what most people imagine it to be. I'm hardly a travel writer and I usually don't force my friends to look at my travel photos, but I thought you guys might enjoy some of these.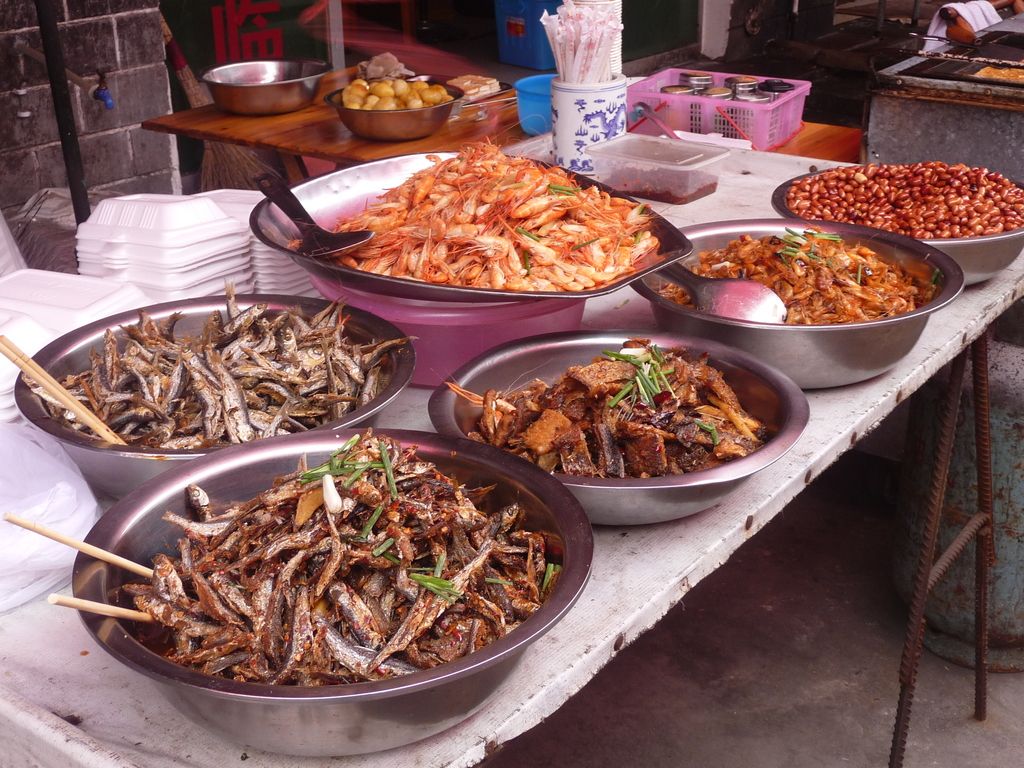 Tasty looking seafood sold on the street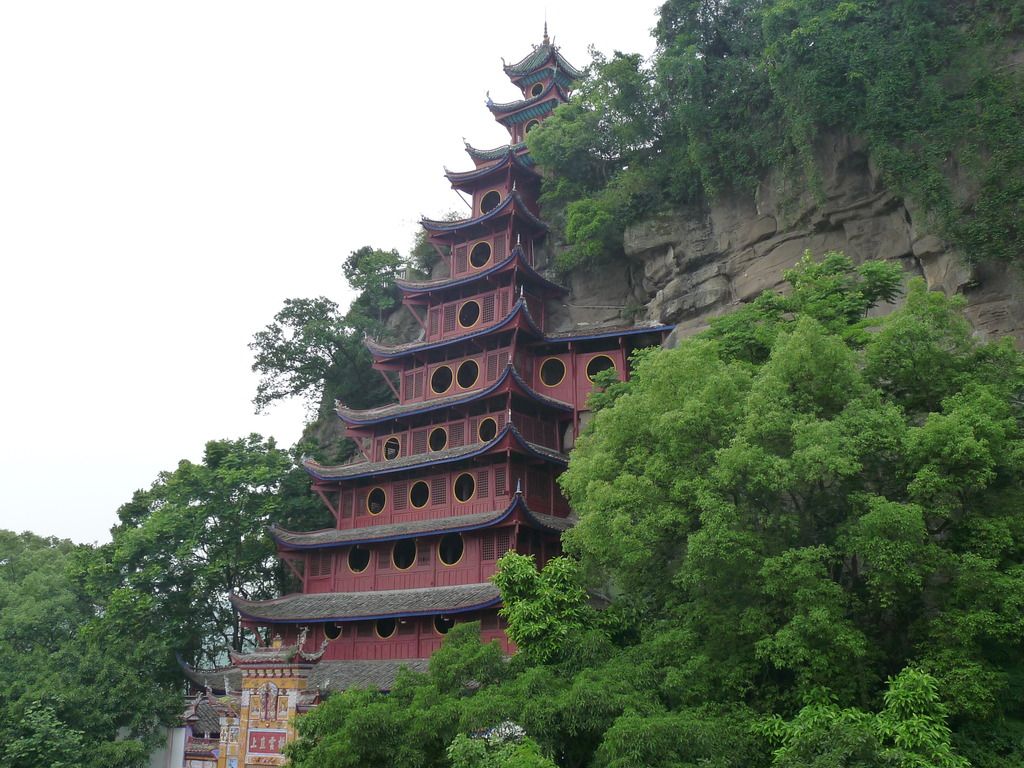 Red Pagoda built into a gorge along the Yangtze River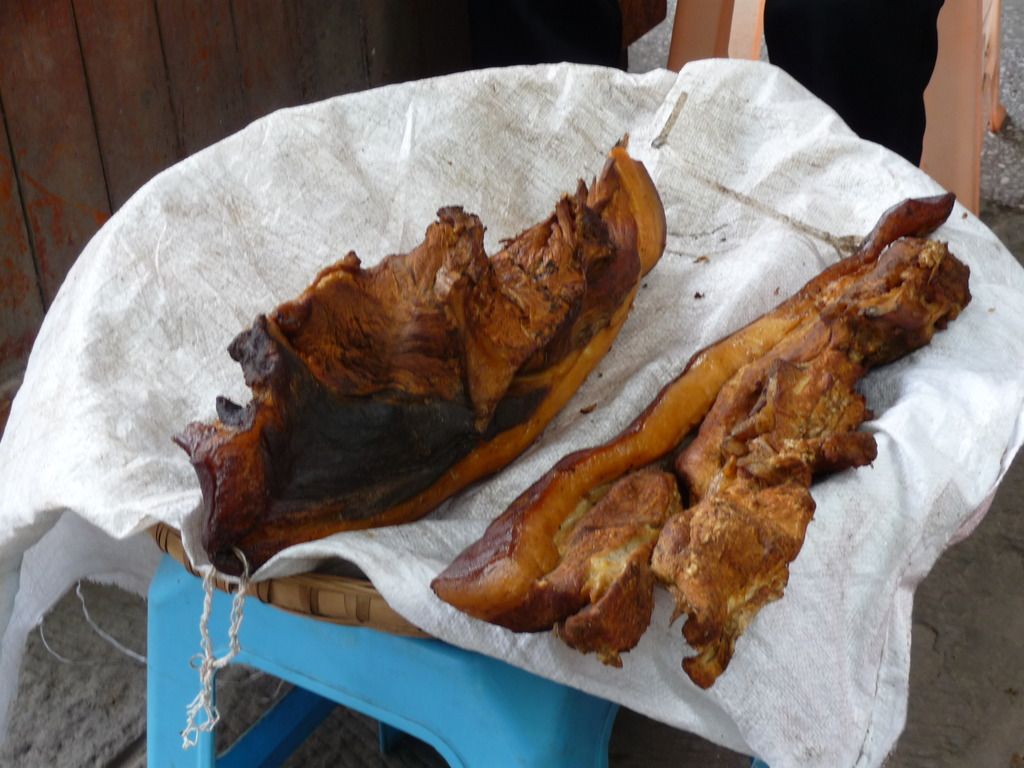 Not quite sure, but it looks like a smoked and dried pork shoulder, for sale by a vendor on a hot day. My Chinese is nil, so I could not ask for the recipe.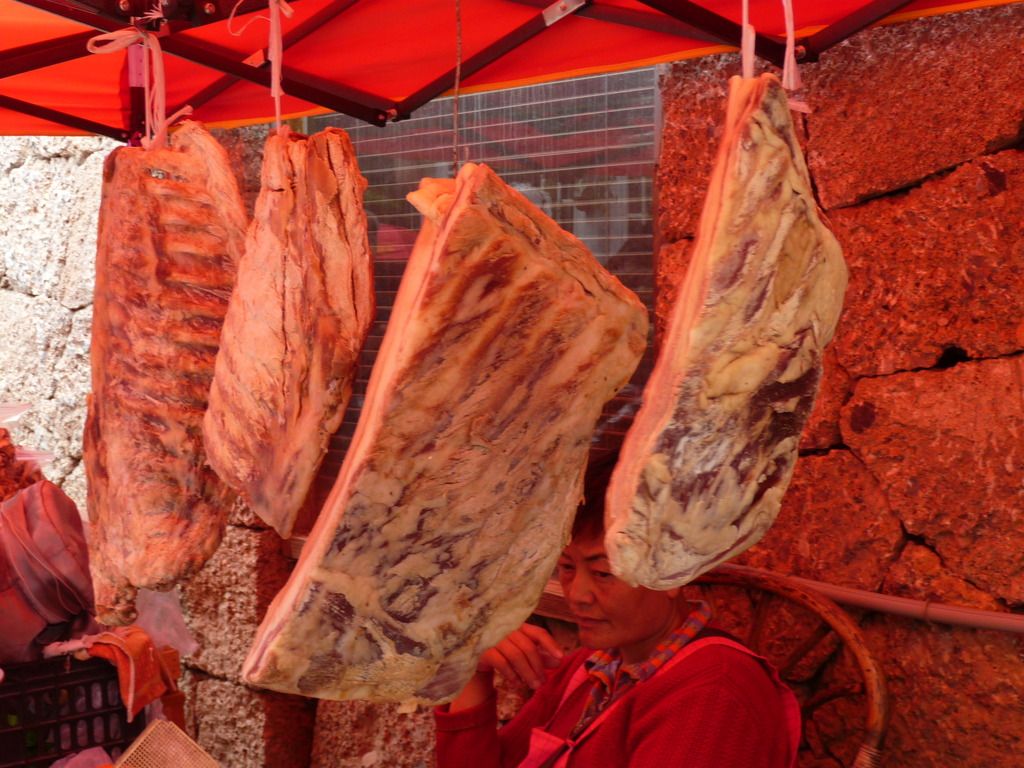 Pork bellies and ribs drying in the open air. I don't think this meat ever saw the inside of a refrigerator.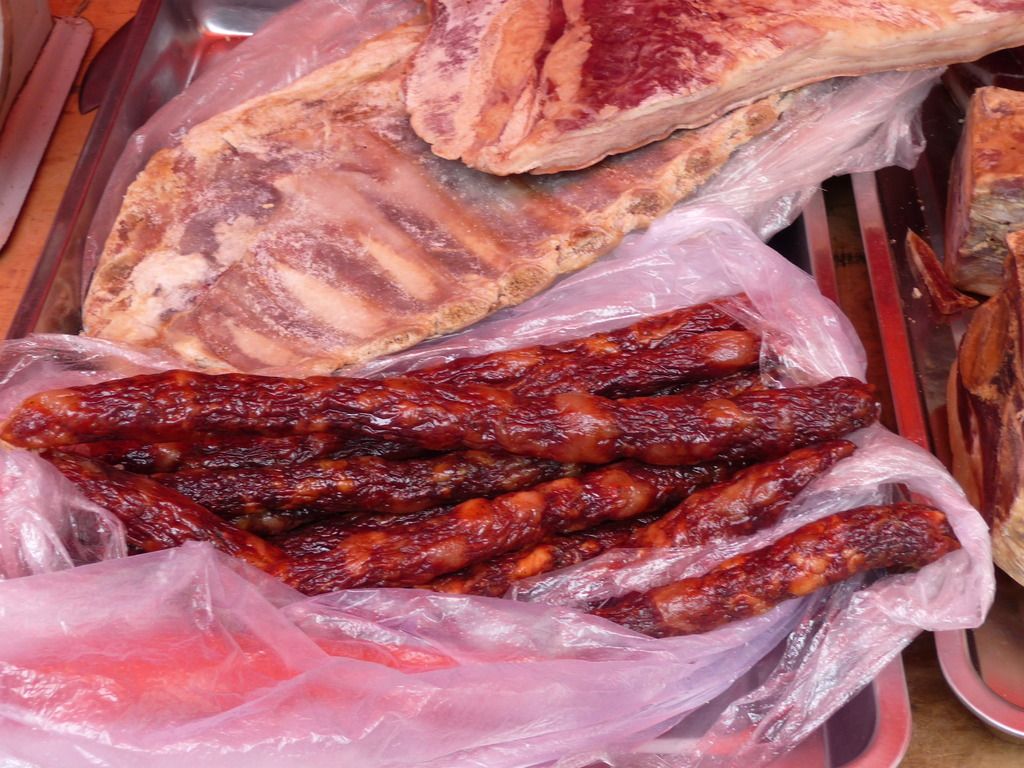 I bought one of those sausages and lived to to tell the story. It was at least 32C (90F) and the sausages and meat sat out in the sun, so when I bit into it the fat squirted out. It was heavily spiced but I could not identify any flavours except garlic and chilies. After another bite I realized that one needs to acquire a taste for that particular sausage. I shared the sausage with four brave souls in our group, the rest lacked the courage to taste it. More than half was left so I offered it to a street dog. He quickly grabbed it with his teeth, carried it in his mouth for a few meters, then spit it out and ran away. Must have been a vegan!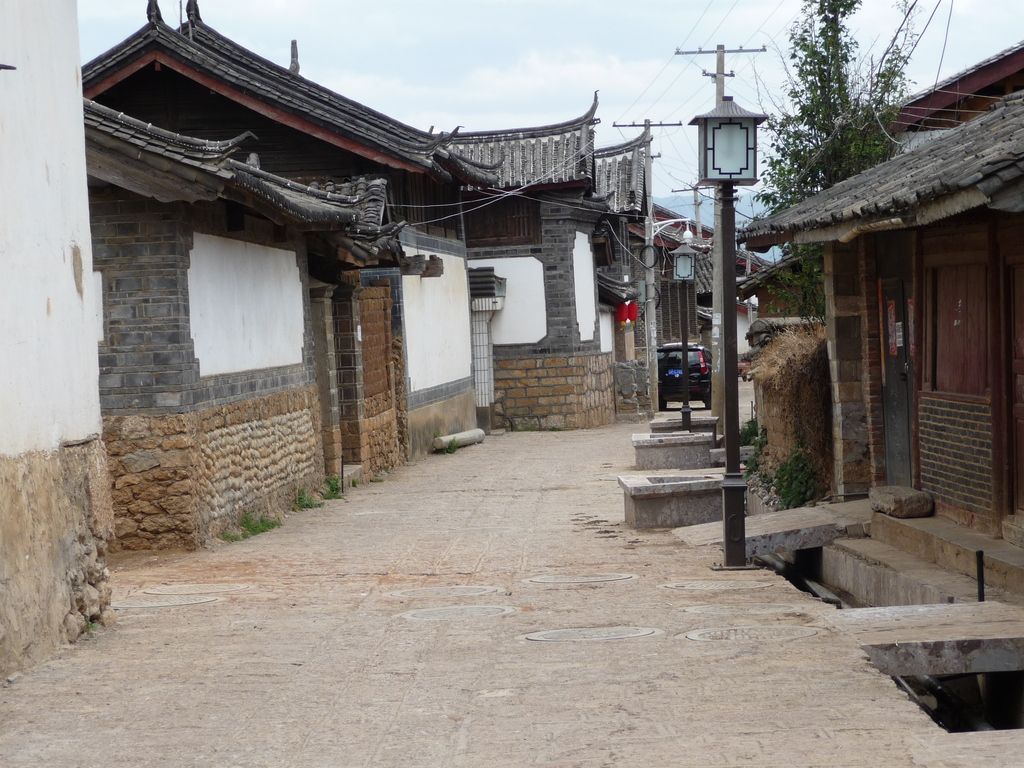 Street in old Lijiang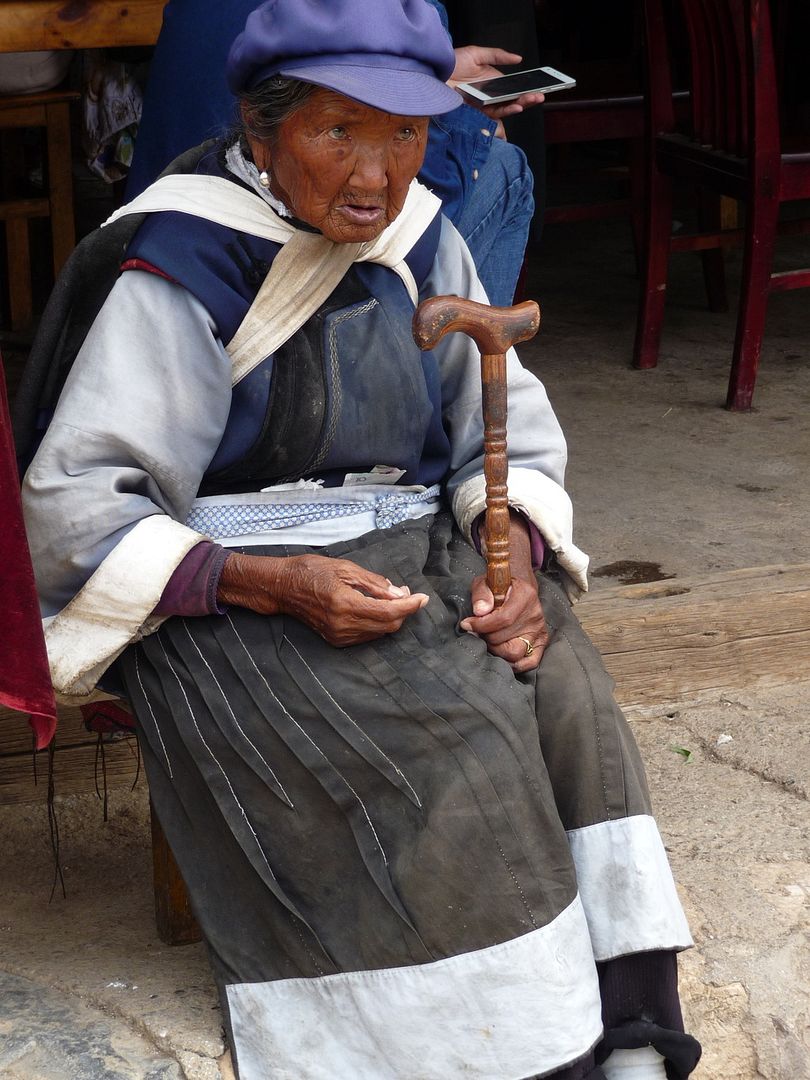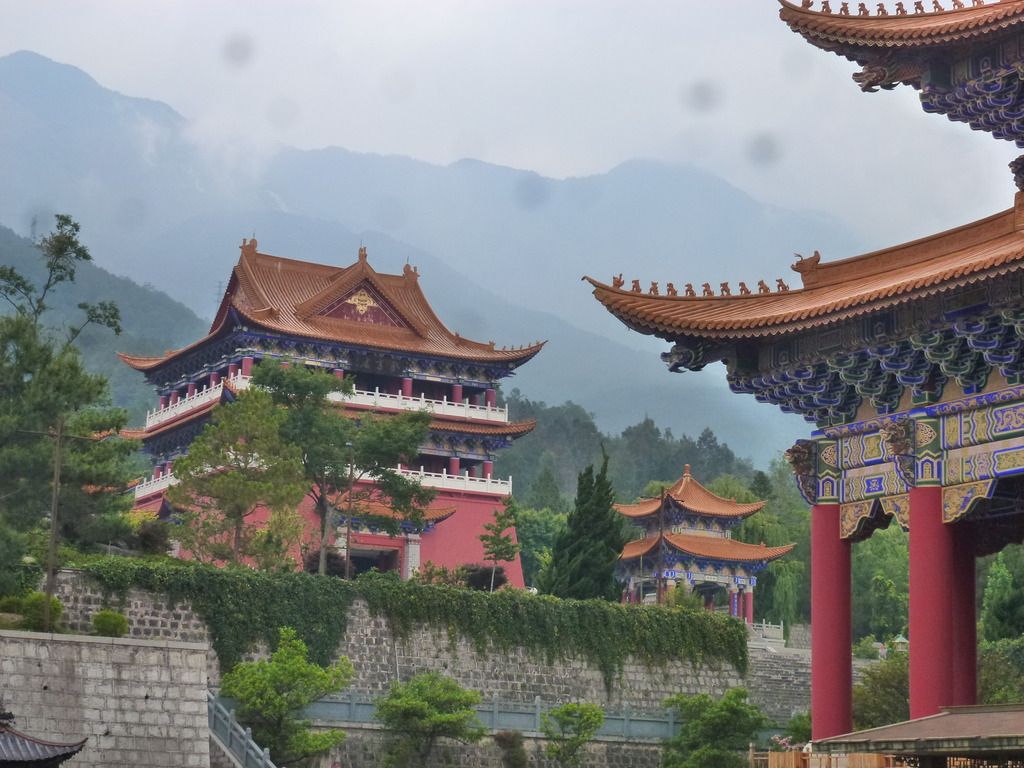 Buddhist temples in Dali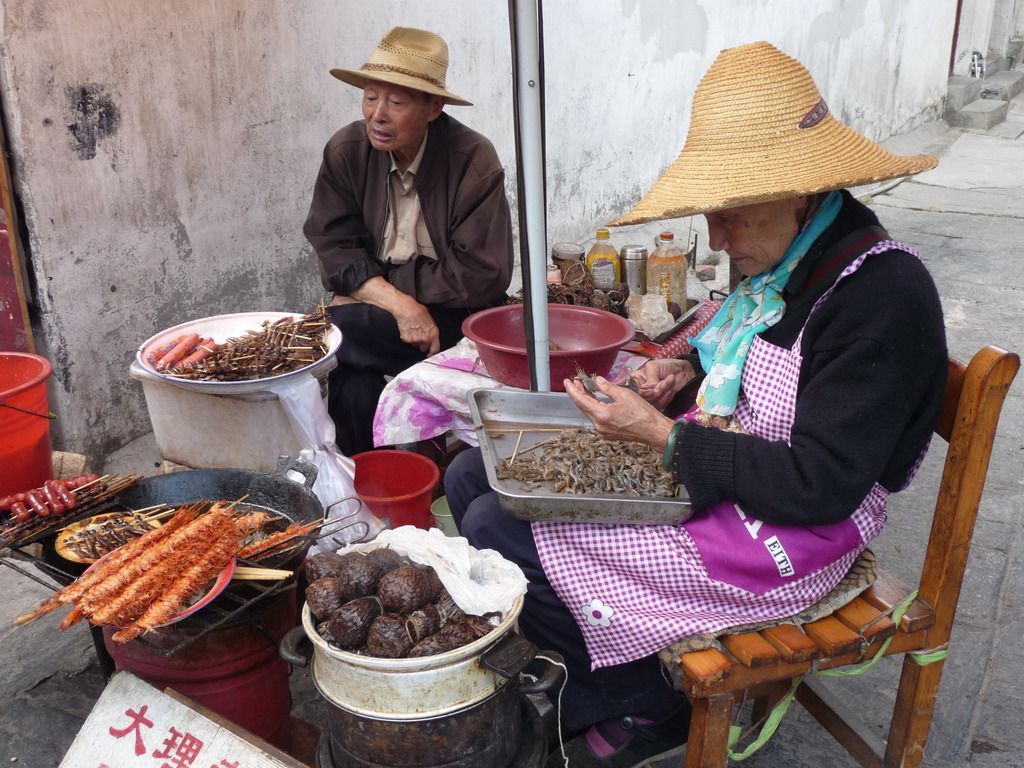 Lots of dining options.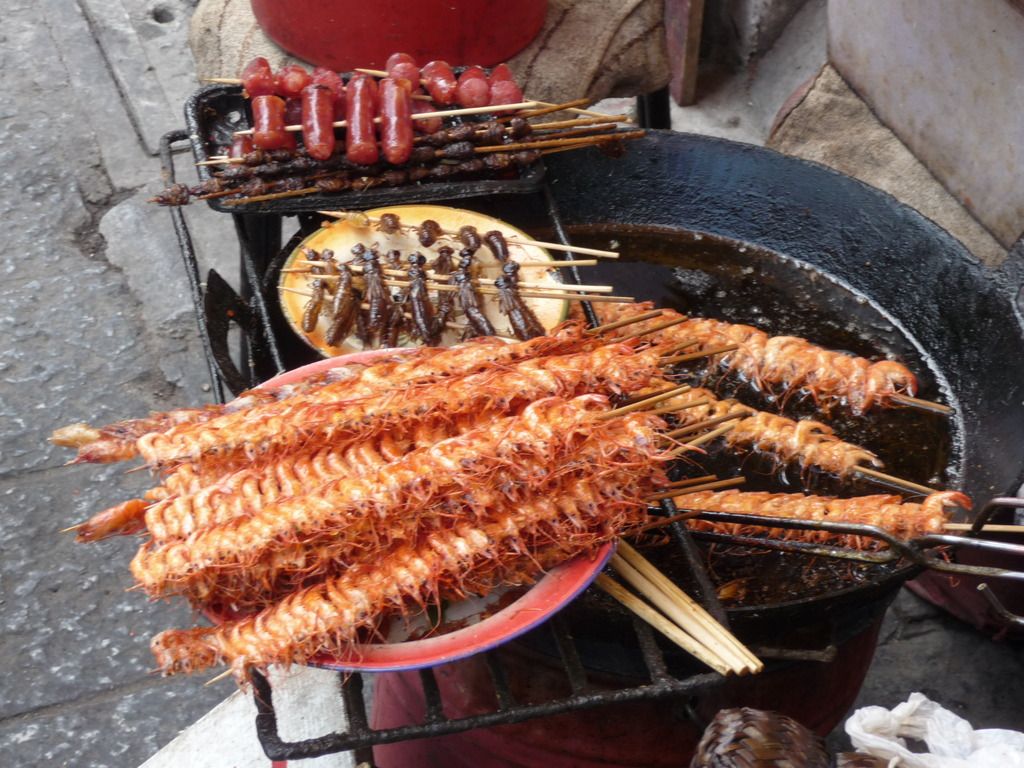 Deep fried shrimp and more.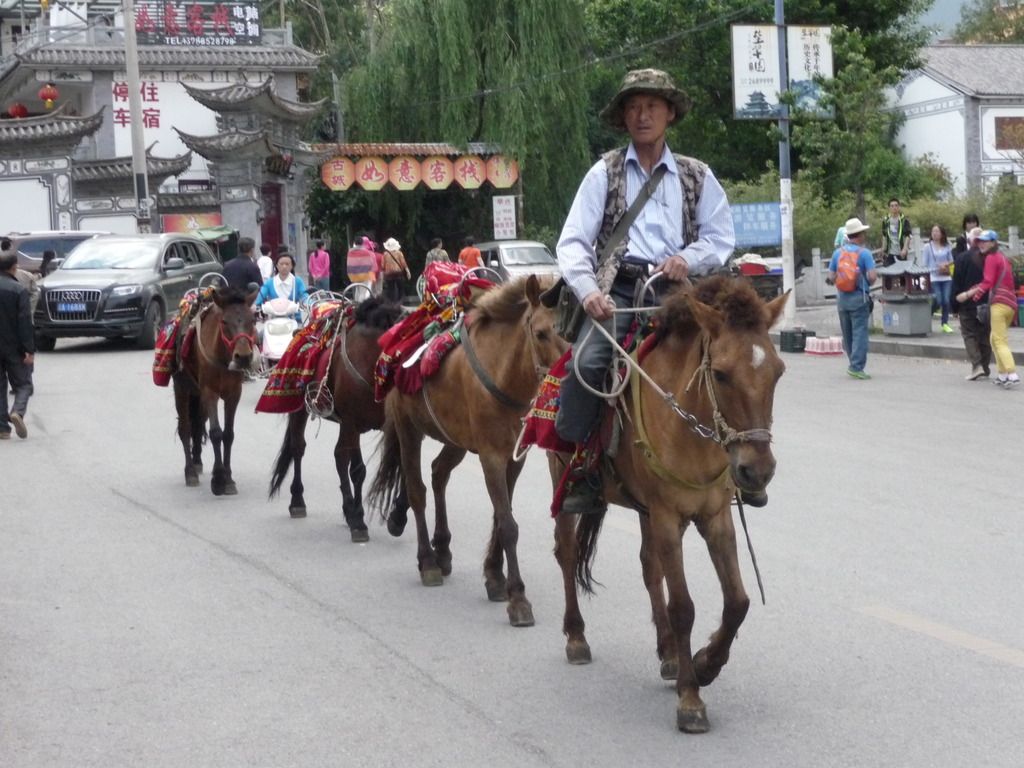 Street in Dali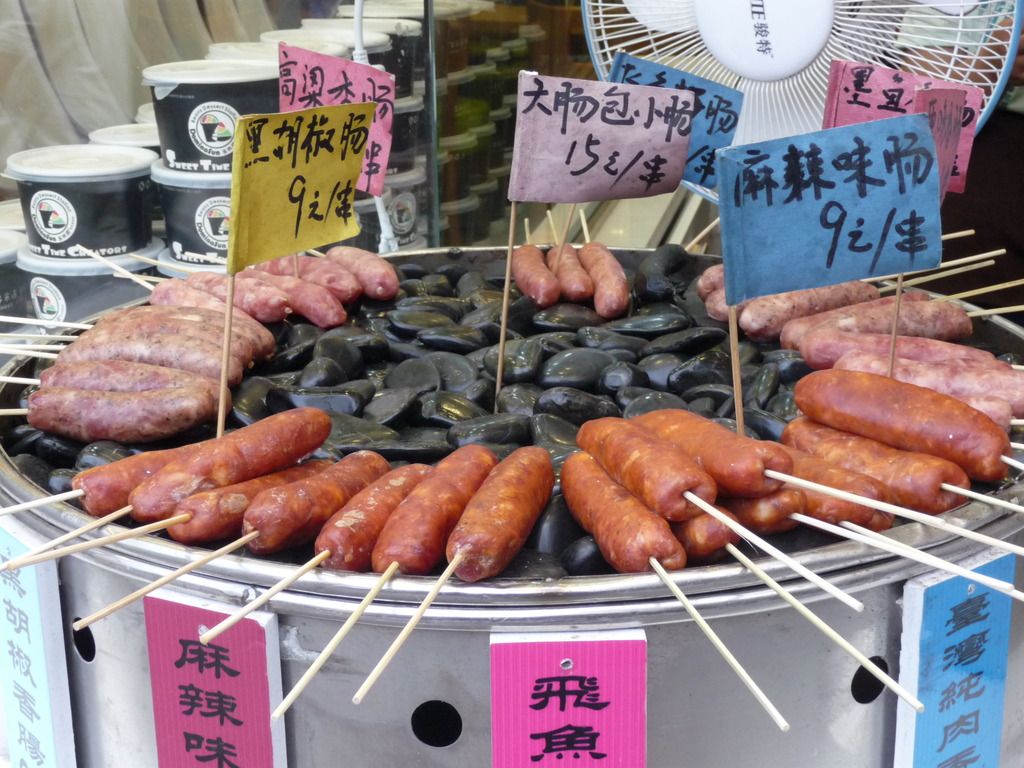 Some of these looked like they might be worth a try, but I just had lunch.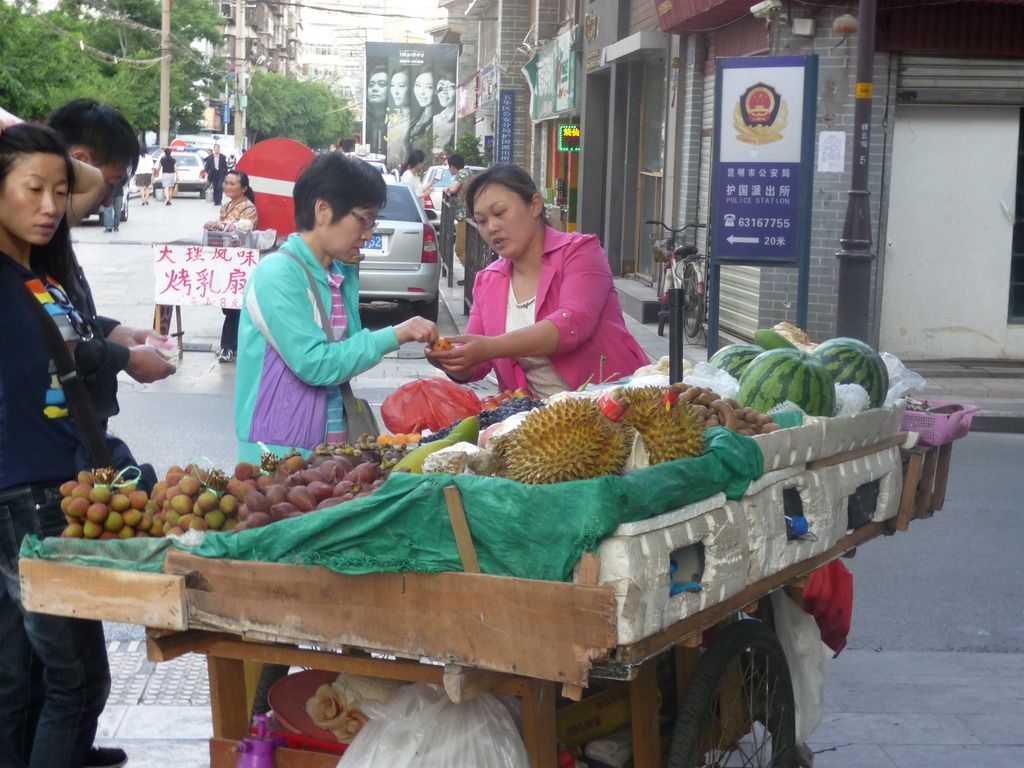 Fruit vendors were everywhere.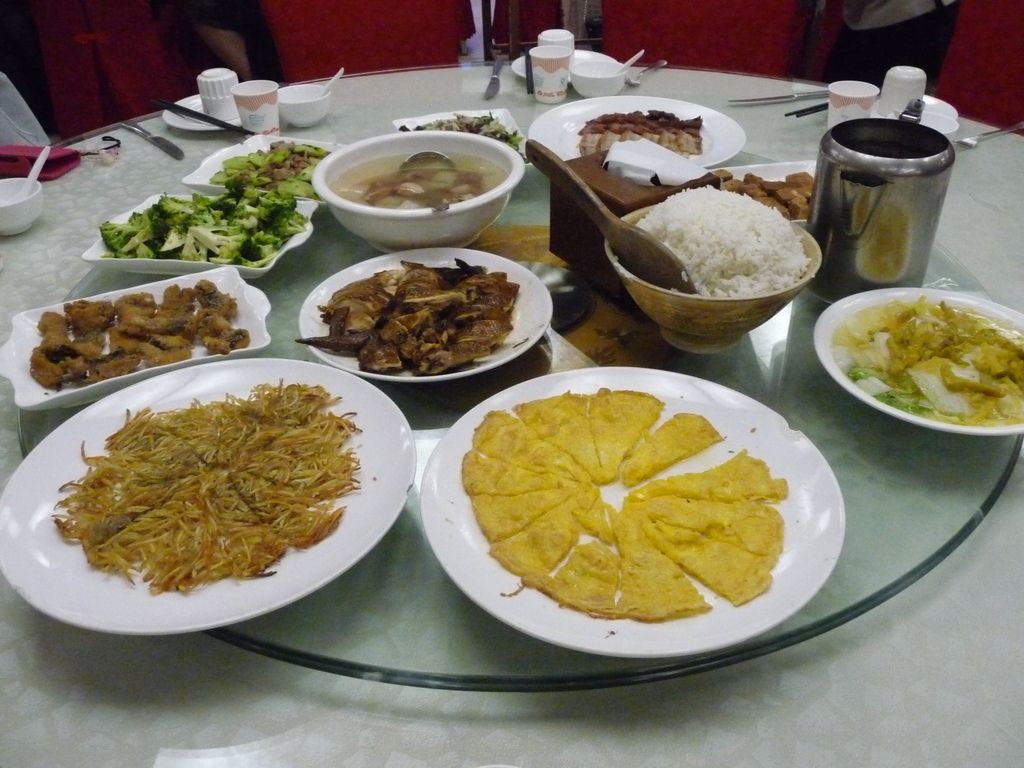 One of our lunches. Generally the food was good since I like Chinese. But after eating it three times a day, it will be a while before I order Chinese food.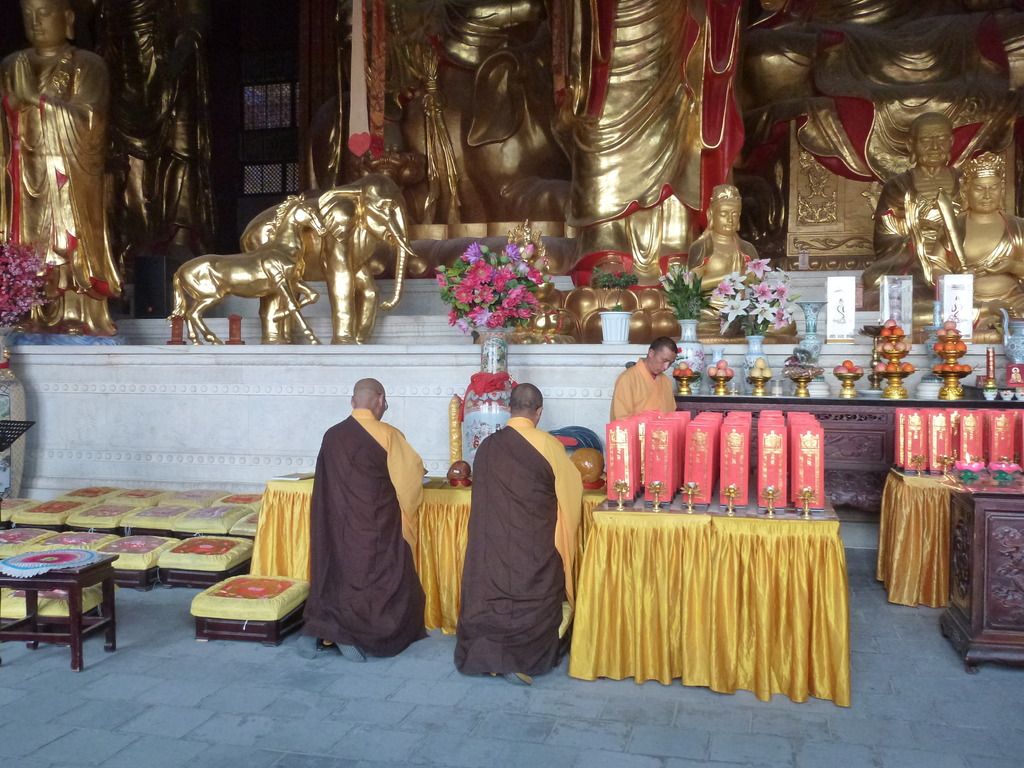 Buddhist temple in Dali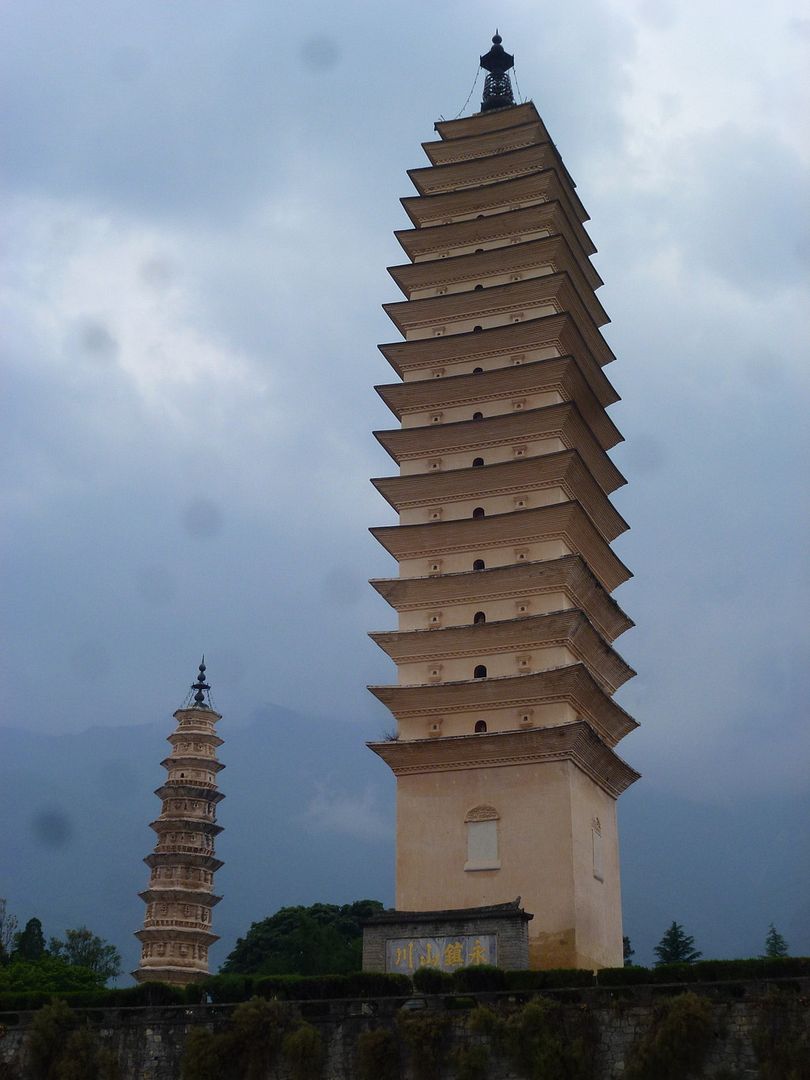 Pagodas in Dali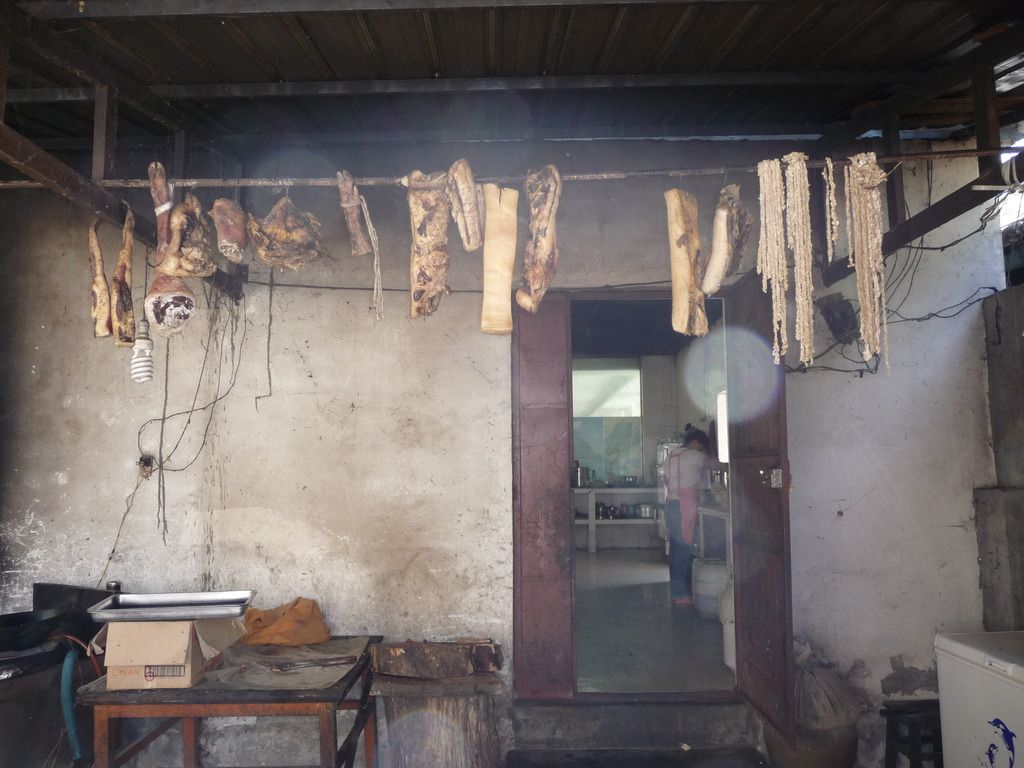 Dry cured meats hanging under a roof but essentially outdoors. It was quite warm and no one seemed to care about the flies. Picture taken at a Tibetan roadside restaurant between Lijiang and Shangri-La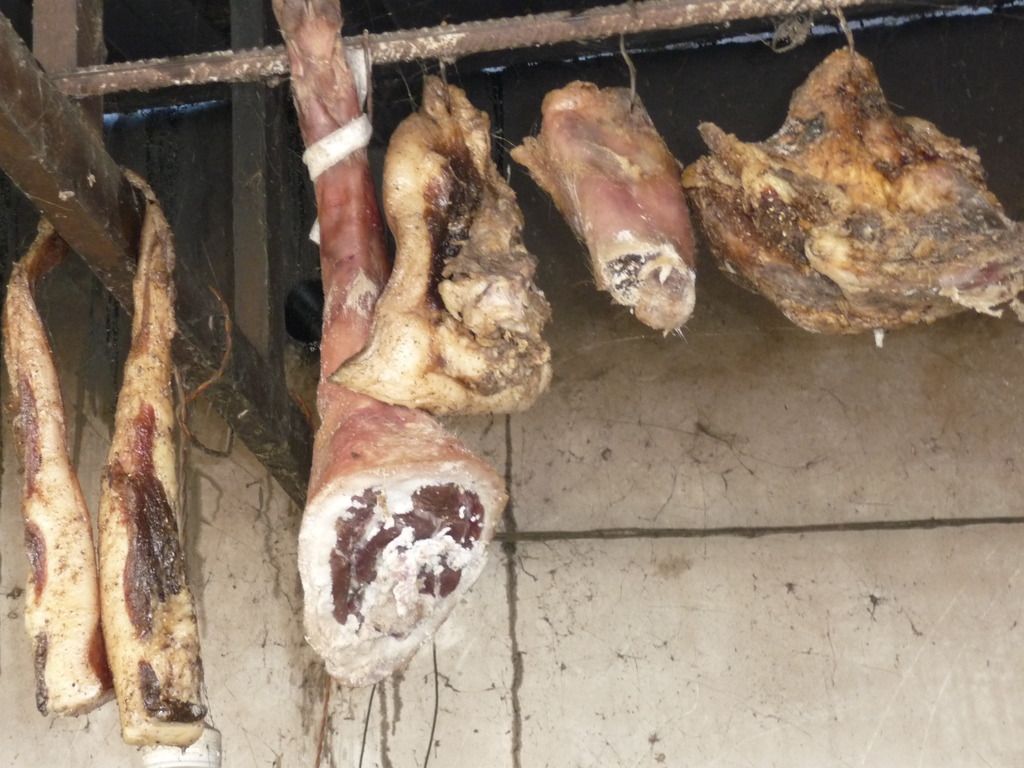 I wonder what this stuff tastes like?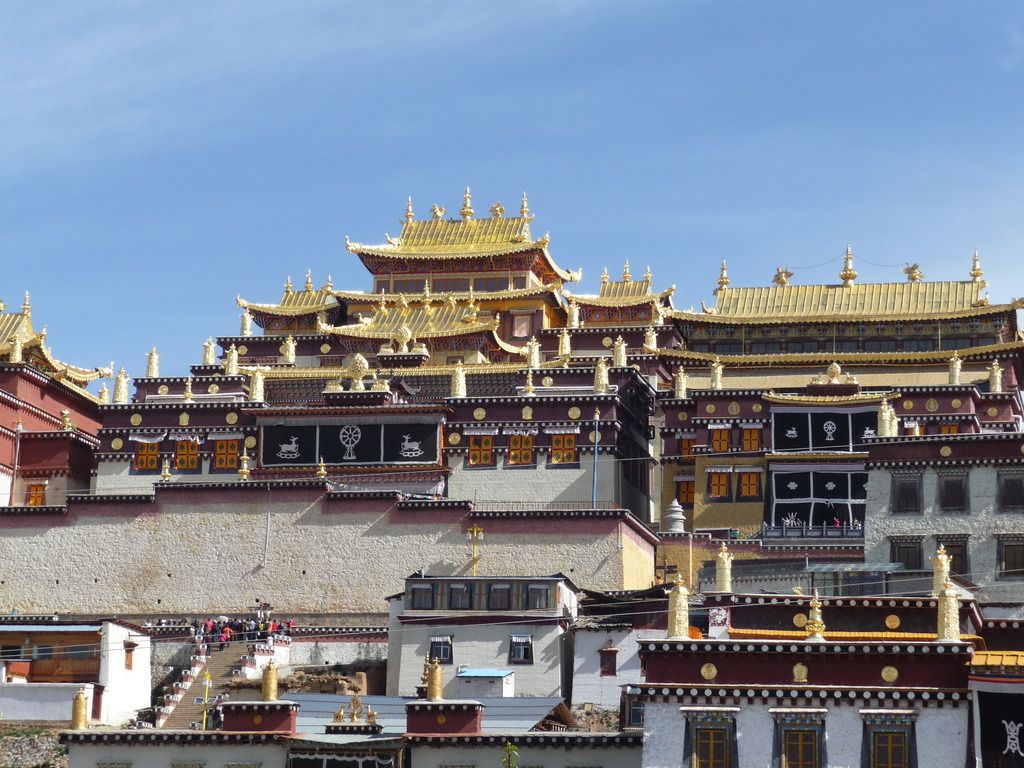 Temples in Shangri-La