my sister gave me some of her old deer meat. Vacuum packed in 2008. I broke out a package today one pound eleven ounces and got out a pound of fat pork trimming.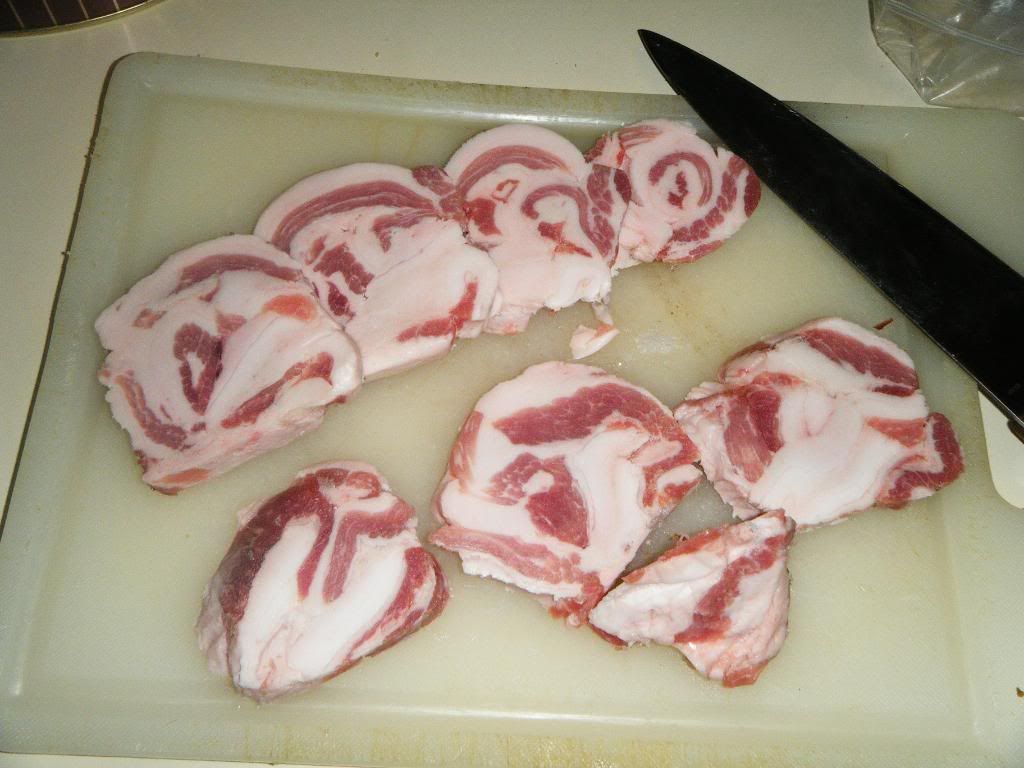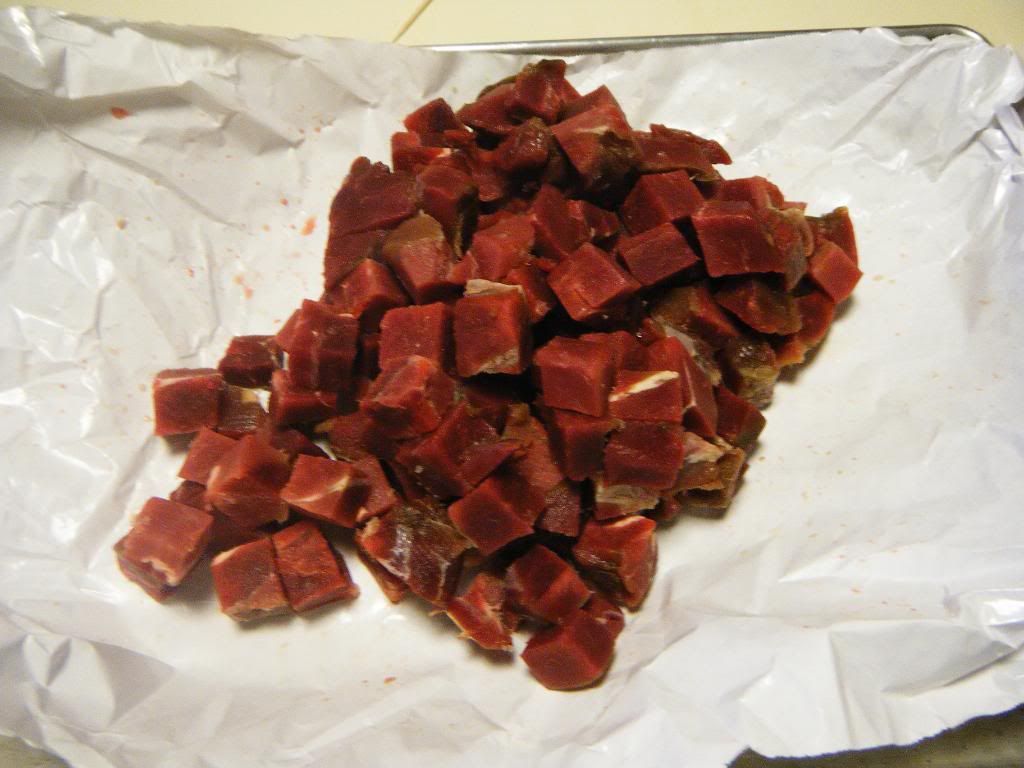 They cut really neat when soft frozen.
I weighed out my seasonings and cure.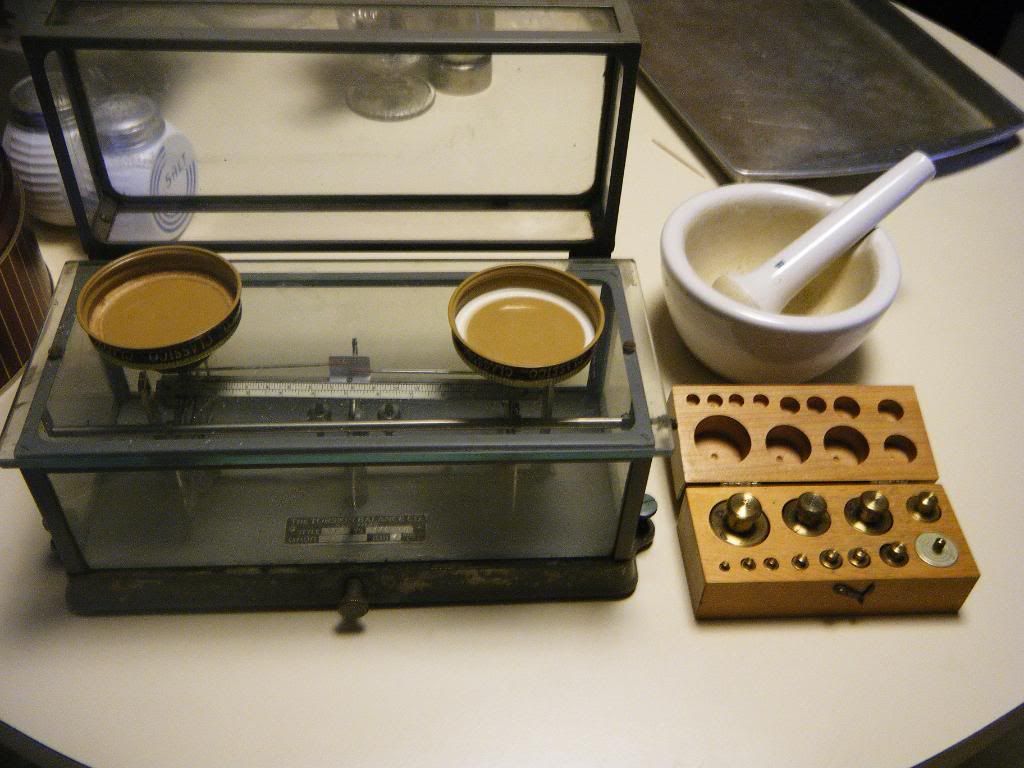 For 2.68 pounds or 1.2 kilograms of meat I used :
22 gm salt
3 gm cure#1
2.4 gm black pepper
3.7 gm marjoram
2 cloves of garlic but I cheated and used a 1/4 teaspoon of garlic powder
3 gm mustard seed ground with the pepper.
and 120 ml water
I mixed the seasoning and cure with the cut meat and ground twice through a 3/8 plate.
1st grind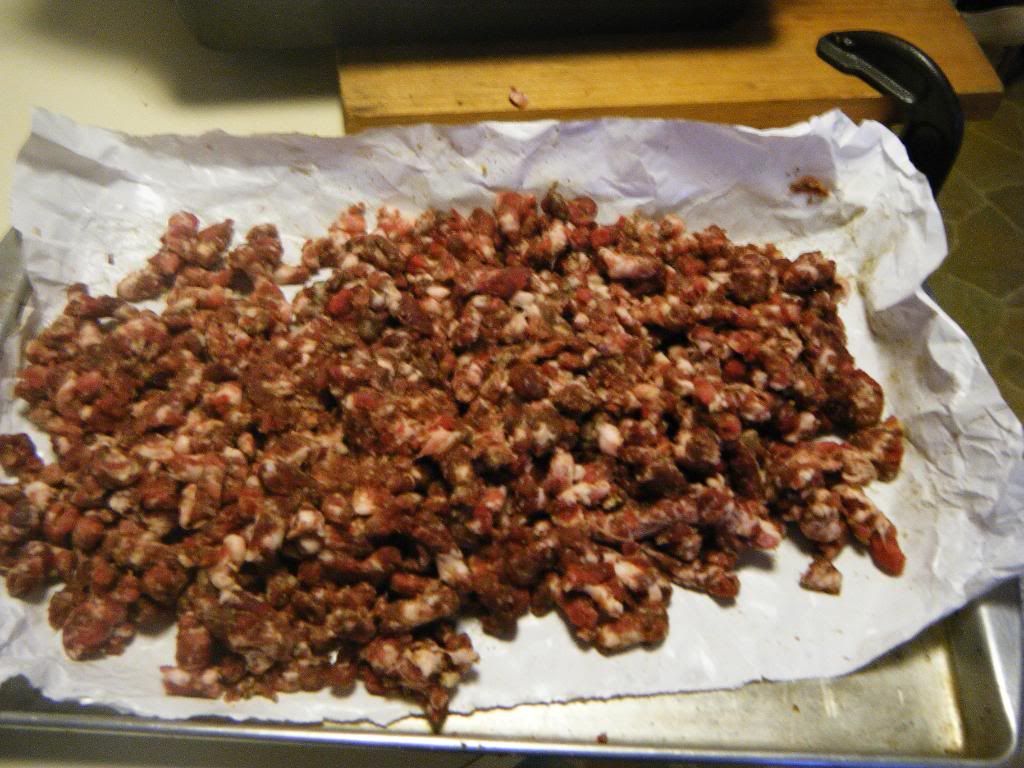 2nd grind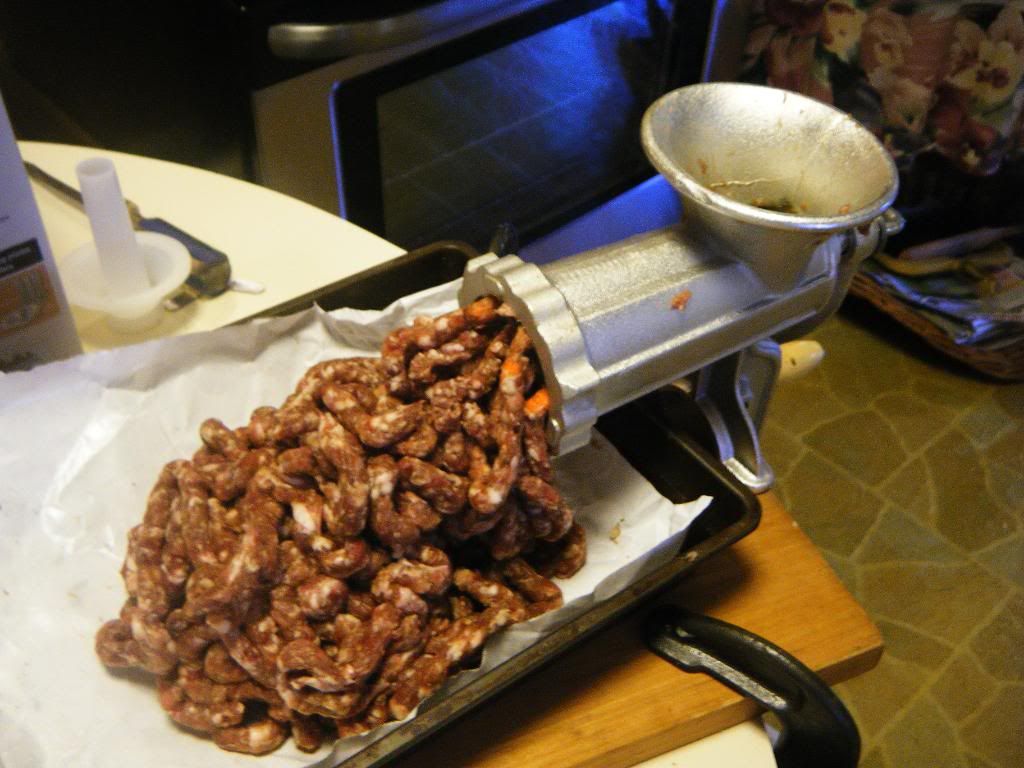 lokking closely you can see the carrot.
I added the water and changed to the stuffing tube and got this: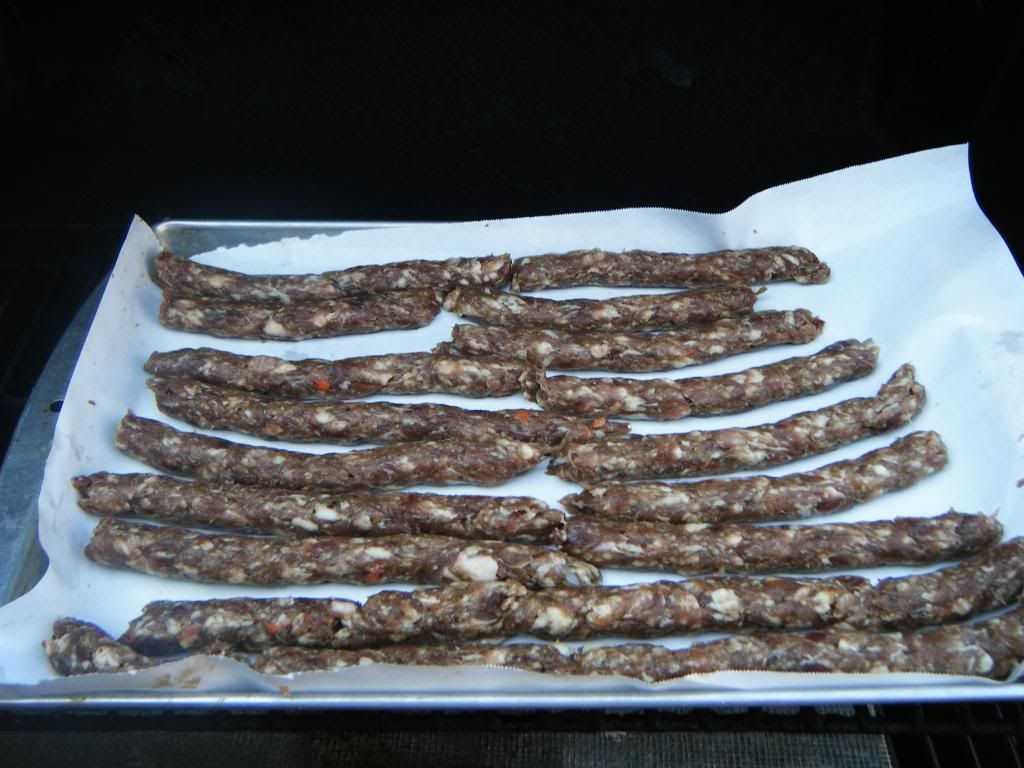 .
Tomorrow I will wrap them in thin bread dough and bake them.