Hello folks, first thread and will try to give you an idea of one of the things we do with wild shot Sambar Deer venison. No closed season, tags or bag limits.
(1) Procure deer...
After getting the deer into small enough pieces carry out to 4x4 and get it home to the cool room. This one is a young stag (spikey) under 12 months age.
Hanging about 4 to 7 days seems to work OK, then putting it through a 3/8" plate twice with 20% pork fat by weight and a Mettwurst premix that produces an excellent sausage.
Hang overnight after filling into fibrous skins then into the small gas fired smoker, mine holds 9 x 3 1/2lb sausages. Handfull of eucalypt sawdust after an hour and cook to internal 67C.
(2) The finshed product in the coolroom blooming for a couple of days...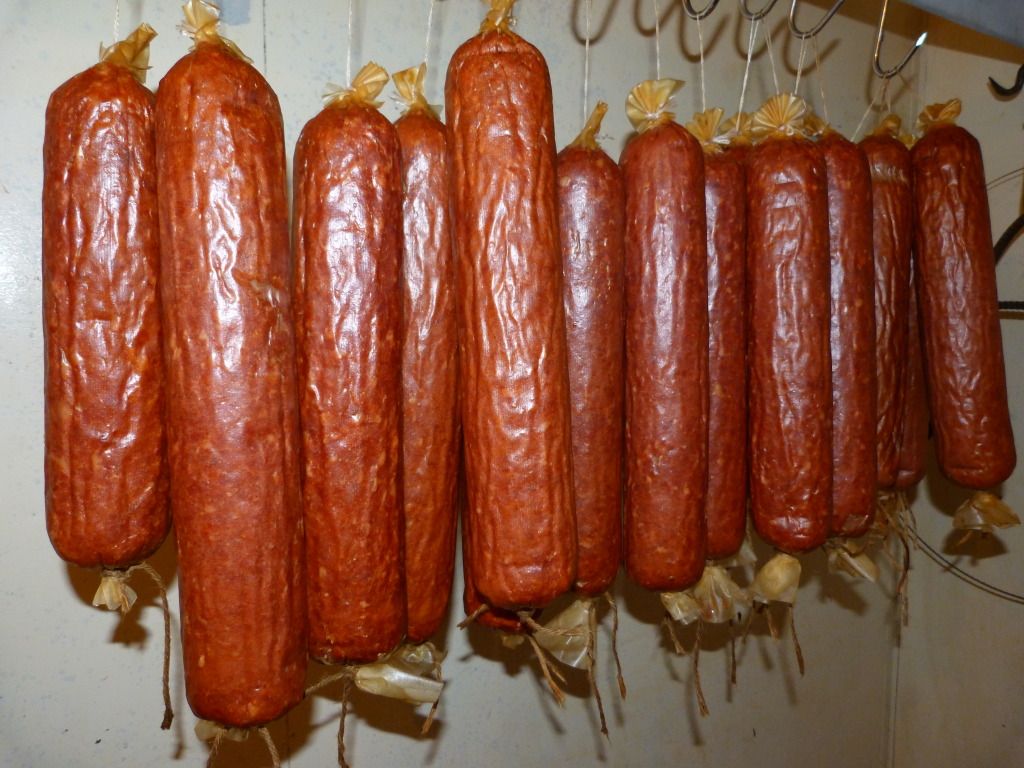 (3) Cut in half...
Everyone likes the flavour and texture, it resembles a nice Strasburg and will be a major part of our summertime salads for 2012/2013.
You can see the butchers string used to tie off the bottoms of the skins, its a lot less slippery than the white butchers string and grips better when they are wet and hanging up.