Crusty44 was kind enough to advise of the wonders of CSABAI and I thought I'd give it a go using some super lean Sambar Deer venison and Pork.
I grabbed a pork runner (casing) from the local butcher, front 1/3rd of a pig from the abbattoir and a few things like Garlic, caraway seeds, chillie flakes and thought that any spare meat mix could go into the thin collagen casings I had at home.
Ended up with 14kg. meat and couple kg. of seasonings/water. (Put some pork roasts in the freezer also)
Filled them and into the coolroom overnight and started the cookup/smoking next morning.
They appeared quite wet so put the collagen skins of the first batch into the small gas (LPG) smoker. This smoker is very hard to keep cool enough and runs up to 100C very quickly which is to high. I set the door ajar and after 1/2 hr applied the smoke for approx one hr. from some eucalypt wood I always use. Then into the elec oven in the house to finish them off to 68C.
Found out its not a good idea to bloom collagen in cold water bath too
They go very soggy very quick.
Worked on the process and three more batches later thought the thick pork ones, which had been in the coolroom 1 1/2 days and dried off nicely, were the best.
Here's some pics of the production....
Pre cooking....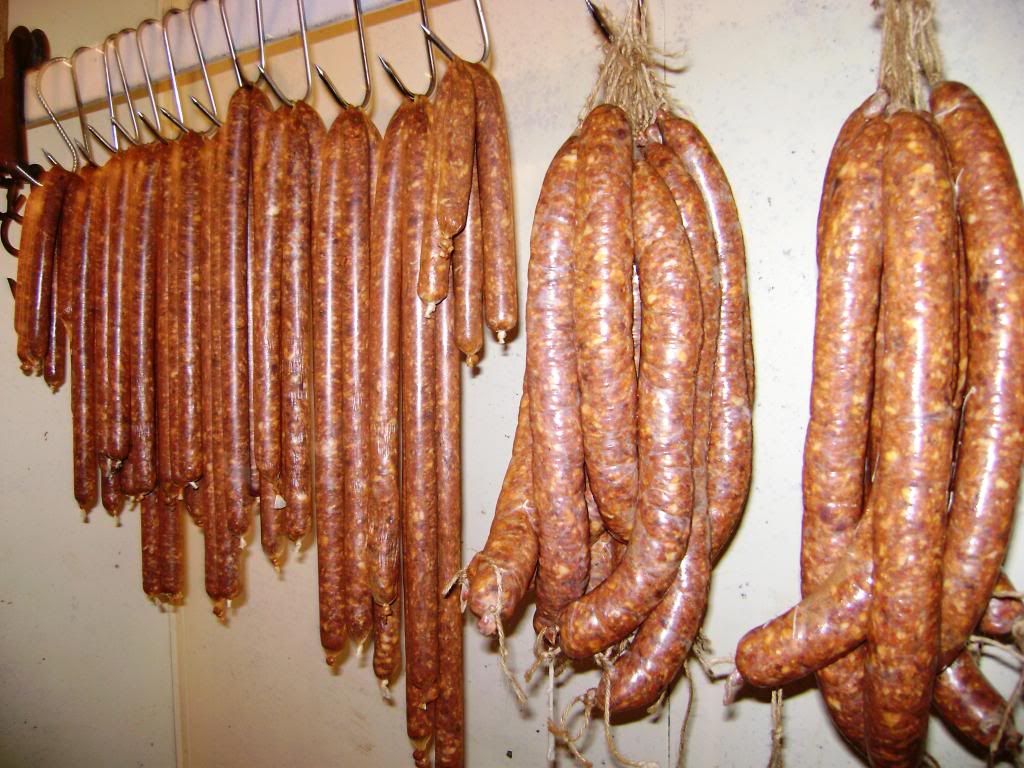 Pre cooking thick pork skins...
Cut sausage after cooking...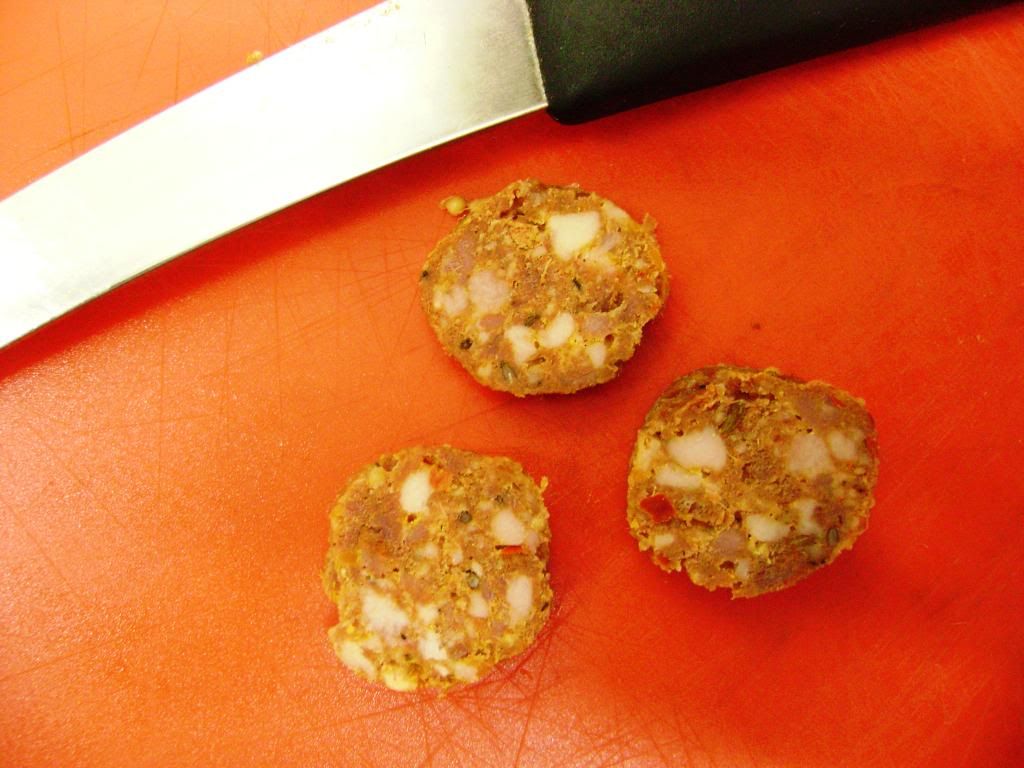 A batch in the smoker/cooker....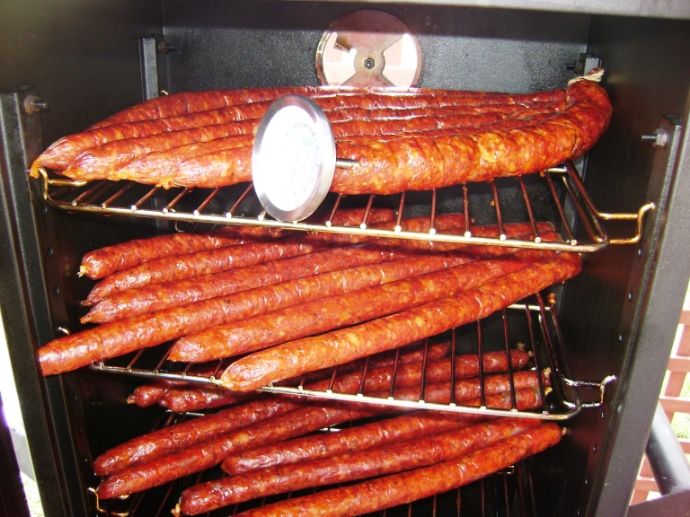 Cooked thick pork skin sausage.......