After a trip to this great town, having sampled this very tasty little sausage I decided to reproduce them. I found most bratwursts a little bland, unlike these. The predominant flavour is the herb Marjoram. Served as 6, 8, or 12, cooked over a Beech fired grill, usually with potato mash or salad, they are surprisingly flavoursome. I understand the size must not be larger than 80mm by regulation, don't know by what agency in Nuremberg, or if there is a penalty for transgression ( which, as can be seen, I am definitely guilty of ). Worth a try if Marjoram is favourable to you.
Pork 75/25
20g Salt
2g Black Pepper
1.75g Marjoram Dried
.5g Nutmeg
Stuff into sheep casing, twist into 80mm links.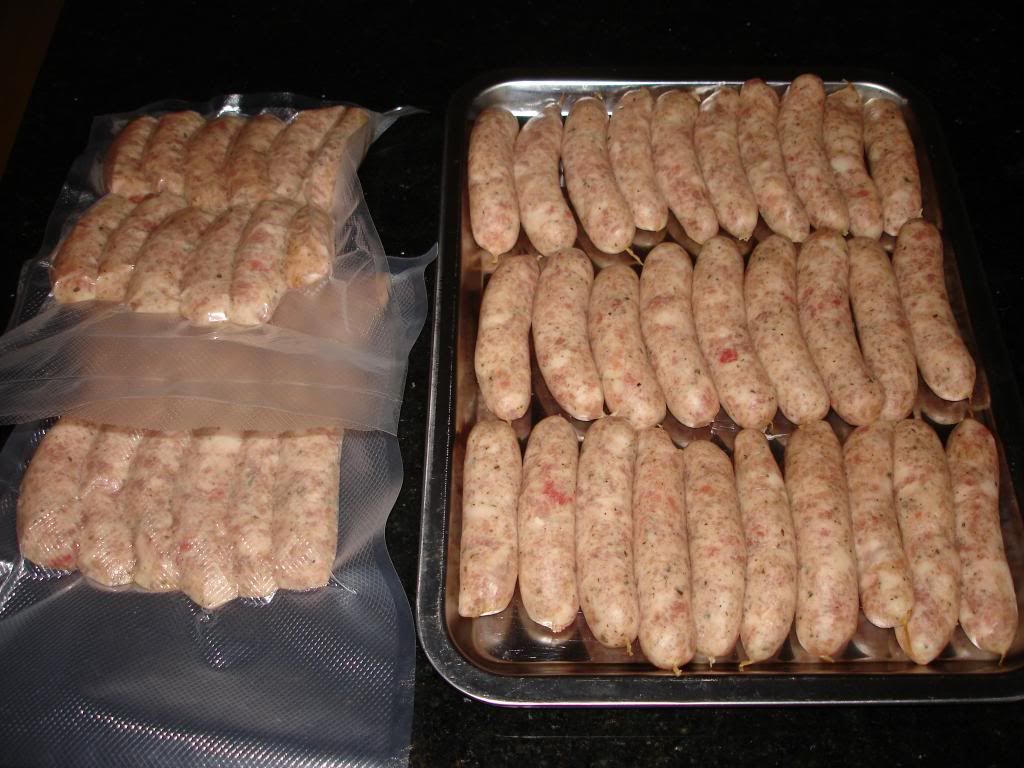 This quantity from 2kg Pork
Grilled without Beech wood, but nice