This recipe is the result of my personality disorder, the one which compels constant improvement, maybe one shared by some on this forum !
The full flavour of Hungarian paprika is released by heating it in fat, not oil, not water. So first render some fat from your back fat, or use commercial lard. Around three tablespoons would be enough for the recipe quantity. Slow simmer, stirring, being careful not to burn it, until you smell the developing flavour. Stop it cooking further by adding the cold veal stock. This cooled liquid is then added to the rest of the spices mix. Process the fresh garlic through a blender, and simmer slowly, cool, add to liquid.
The recipe;
FOR 1 KG QUANTITY 70/30
20 G Salt
13G Fresh Garlic
1.7G Garlic powder
17g Sweet Hungarian Paprika
5g Hot Hungarian Paprika
0.5 g Cloves
0.5 g Nutmeg
1 tbs Icing sugar
1/2 Cup Veal Stock
2.5 g Cure #1
Cube the meat, mix spices in and store in fridge for three days. The vac pack works well if you have bags large enough.
Grind the pre frozen fat through an 8mm plate
The meats through a 3mm plate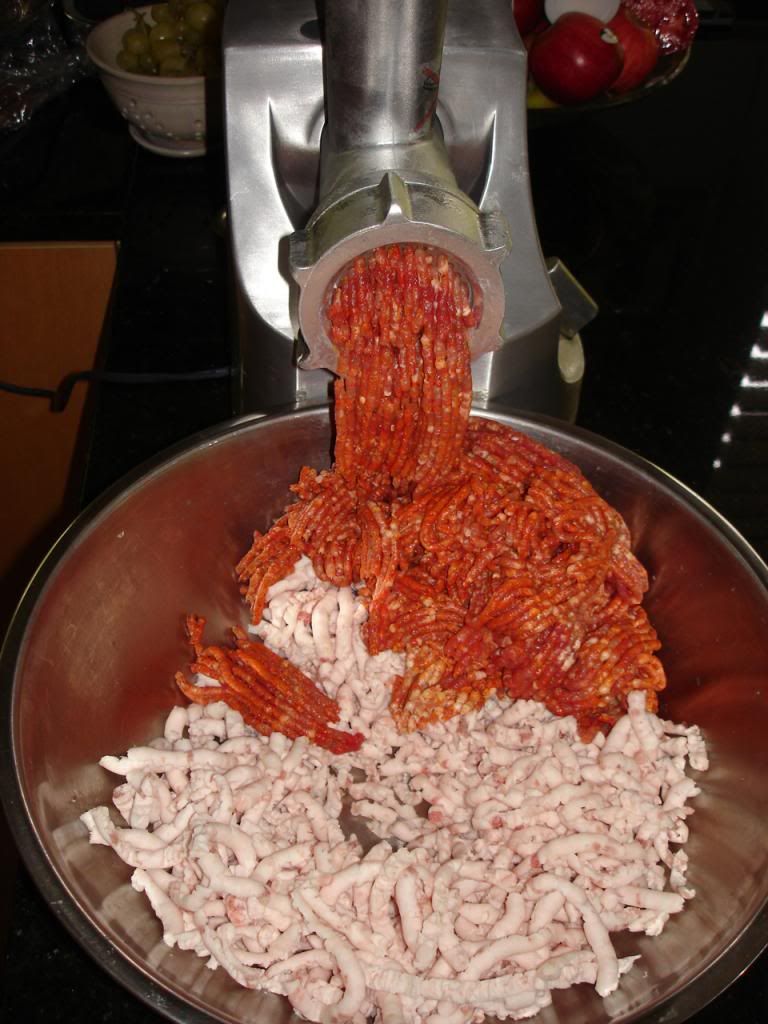 Stuff into casings, here in ox runner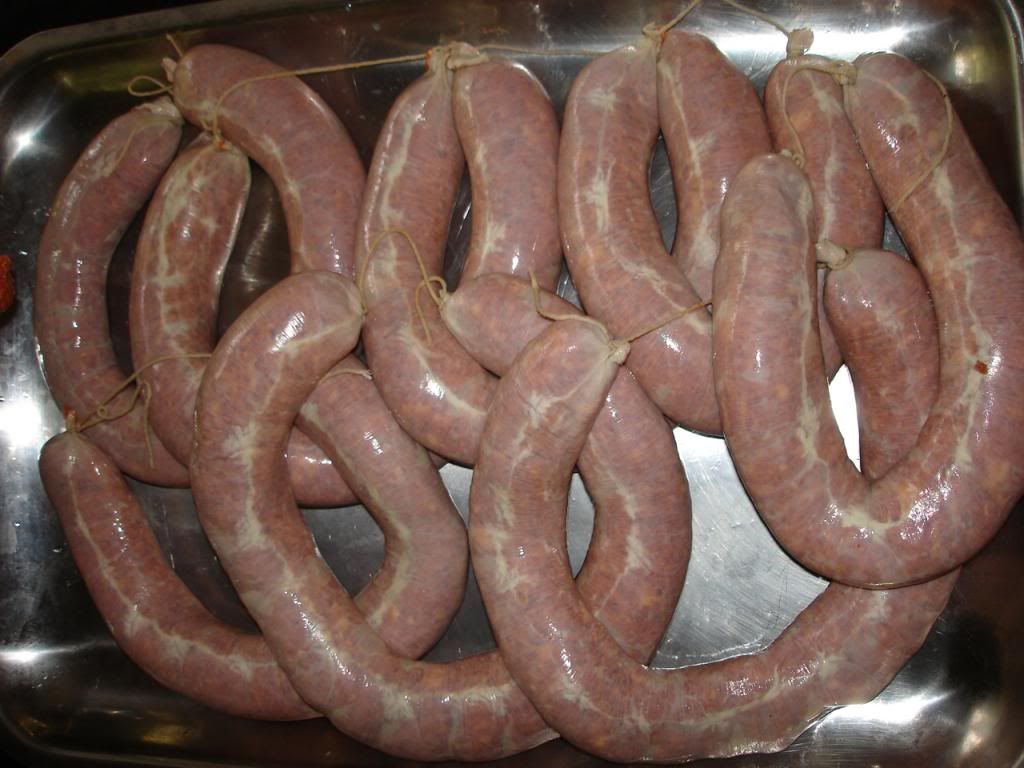 Cold smoke for three 8hr periods, nice thin smoke, a day between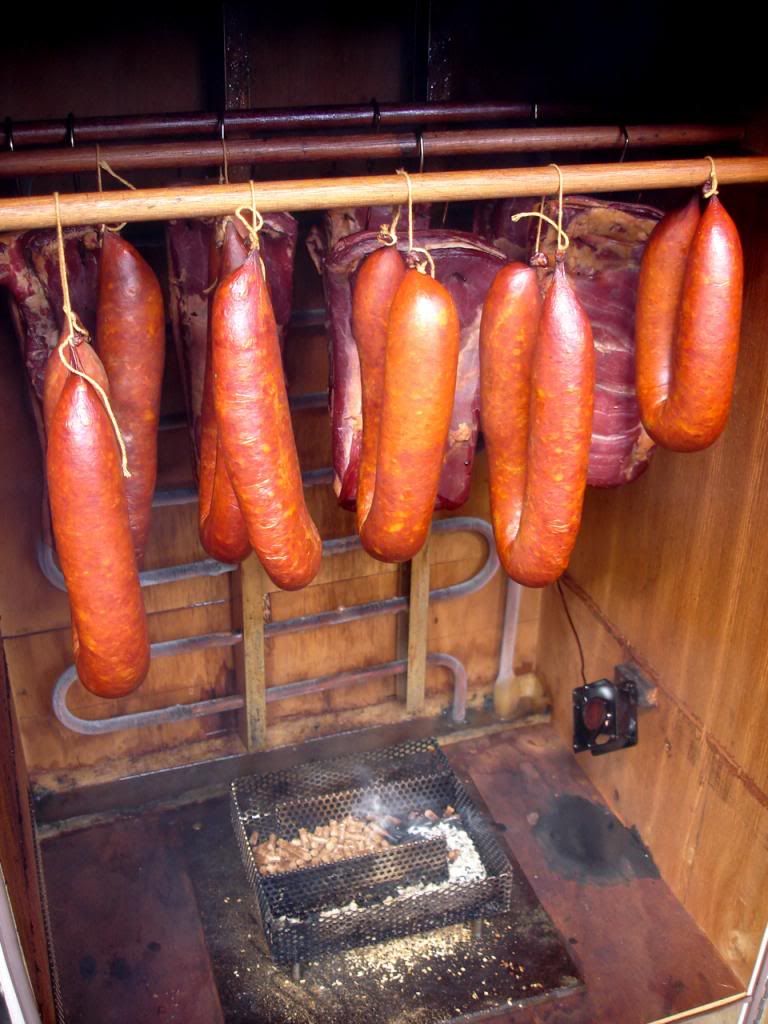 Worth a try, very good also as a fresh grilled sausage also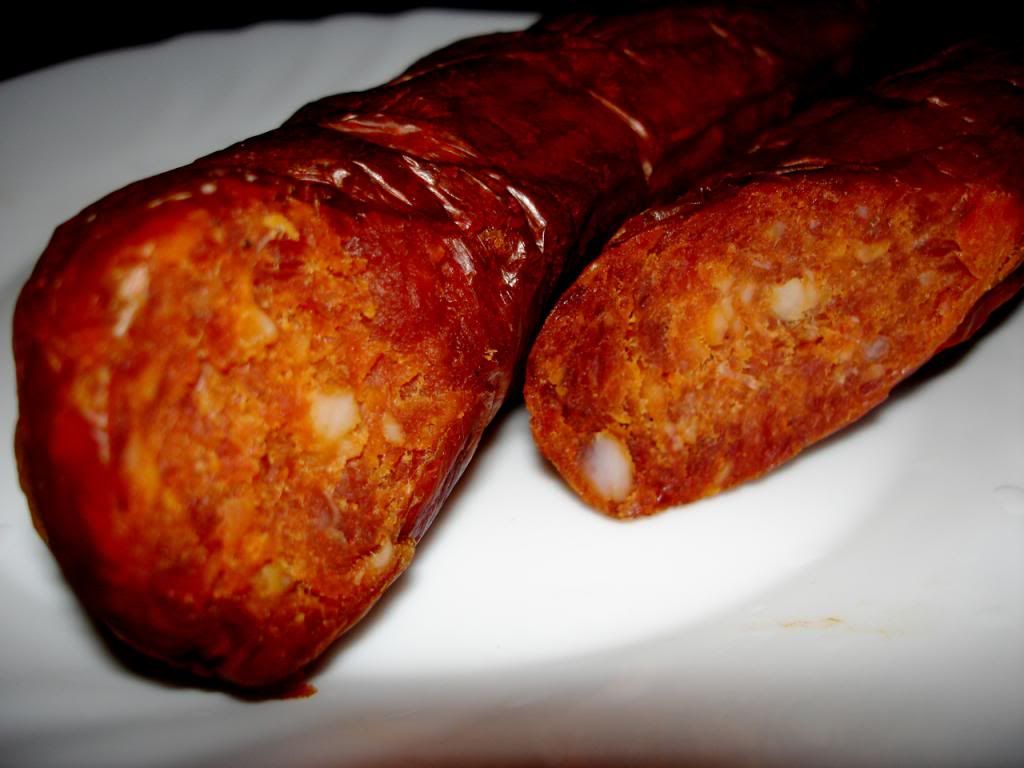 I wrap the finished smoked sausages in paper, in the fridge for around four weeks to lose some moisture, then vac pack.
If you try, hope you like it, then tell your friends, if you don't, tell CW........
Gus