Last weekend I was inspired by Len Poli and made a sopressata using 50% wild goose and wild duck breasts and 50% pork. My new PH tester arrived just a day before, so I had an opportunity to use it. Man, what a pleasure to have something like that! Trying to determine a one degree PH drop with the strips used to be a real pain the gluteus maximus.

Ready for the stuffer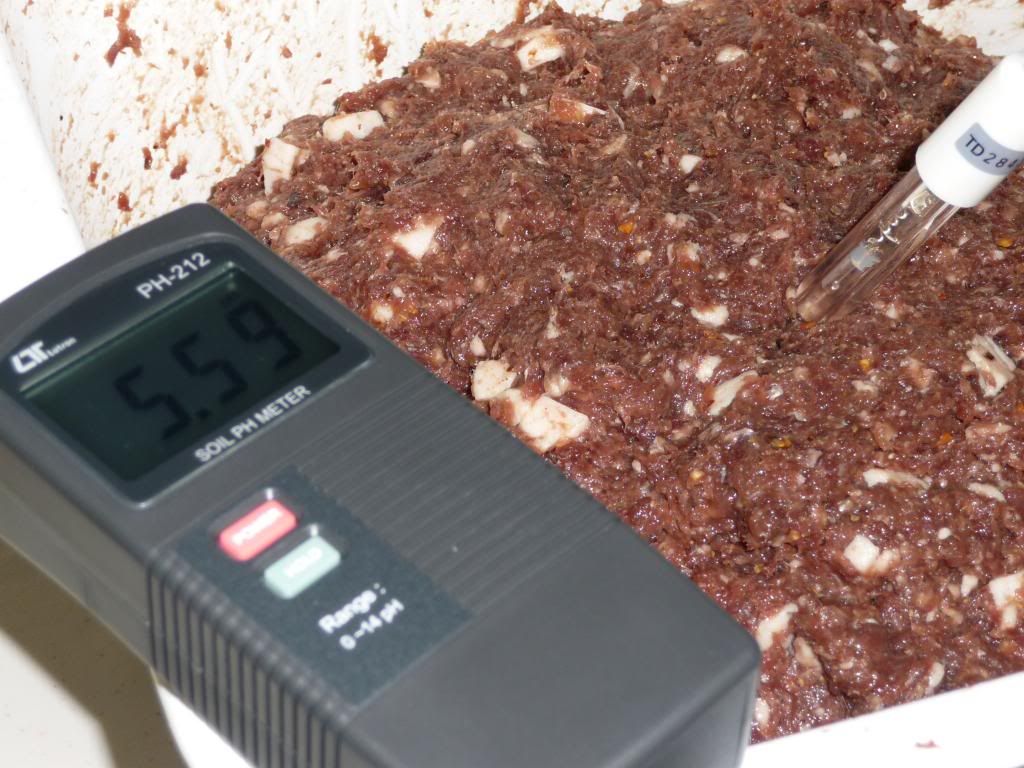 Quickie makeshift fermentation chamber, achieved 85-90% RH and 25-30C.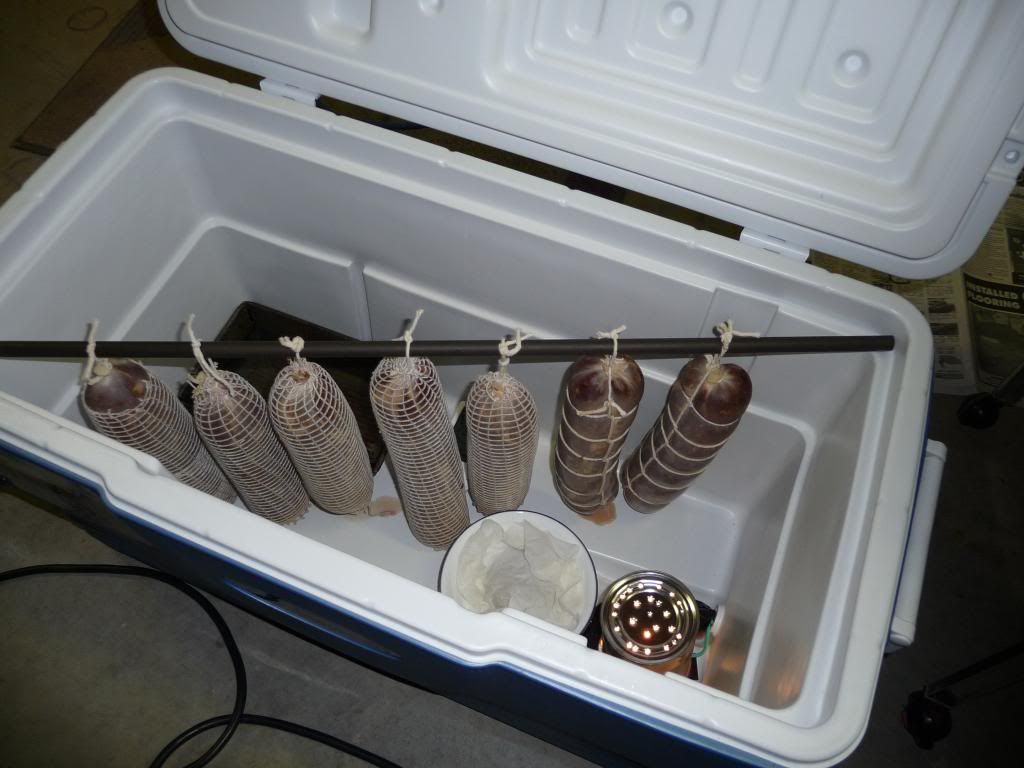 After 30 hours fermentation using Mondostart 2. Maybe a little too fast, but safe.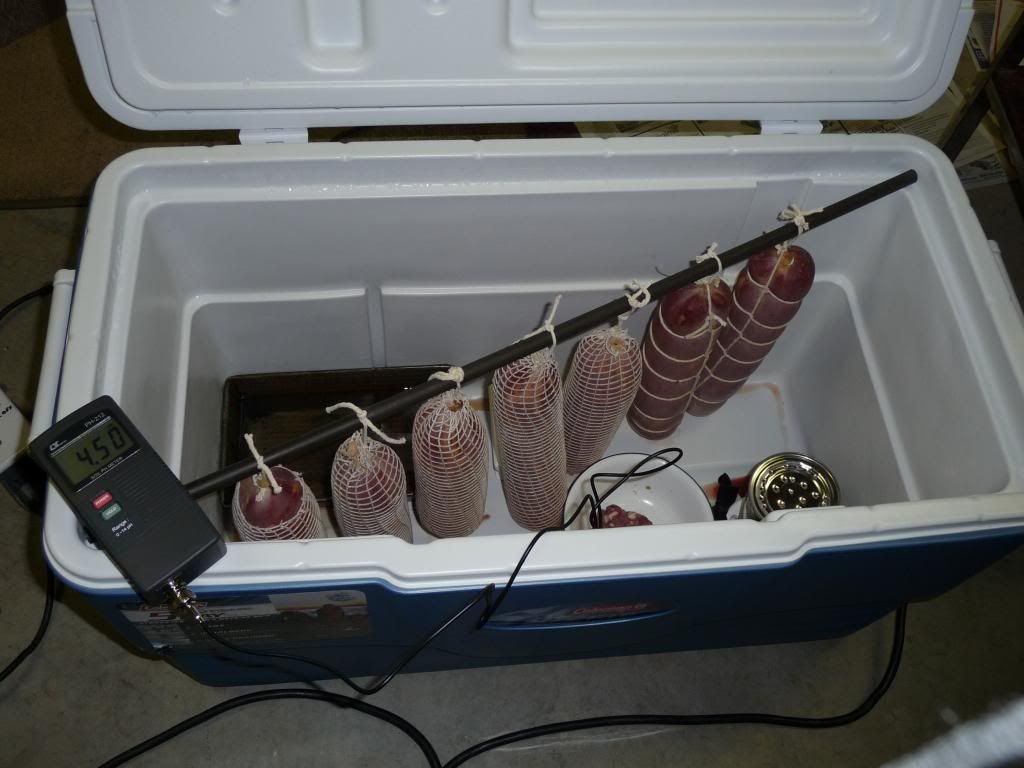 The two strung ones and one of the netted were cold smoked for 18 hours over a period of two days.
The sopressata joined the other guests in the Hotel Salami: Breasola, goose cacciatore, goose prosciutto, lonzino and coppa. Might be room for something else.