I've been wanting to do this for a while now. The first sausage that I made turned out really good, but it was a fresh sausage and unfit for low temp smoking. For that you need to add Cure #1, and I also wanted to tweak garlic levels and add some mustard seeds. Stanley Marianski says in his book that he wants to educate the reader so they can go off and develop their own sausage recipes from what they have learned, well, I can say that's exactly what I've done.
Pork 75.00%
Beef 25.00%
salt 1.75%
pepper 0.38%
Crushed garlic 1.00%
water 3.13%
Cure #1 0.25%
Mustard seeds 0.10%
Spices are the percentage weight of the total meat. I used country style pork ribs that were on sale and beef shoulder. EVERYTHING went into the grinder, fat and all, even the beef fat. Got everything as cold (par-frozen) as I could so the grinding wouldn't smear fat. Mixed all the spices into the water and poured over ground meat. Hand mixed until pretty sticky. Loaded stuffer and away we went. Total was 14# of sausage. Smoked for about 2 hours with pit boss pellets at 150°. Pulled and poached in 165° water until IT of 155°. Immediately placed in ice bath until IT of ~55°. Results were killer. Doubling the garlic and adding mustard seeds was definitely a winner. This is some seriously tasty sausage.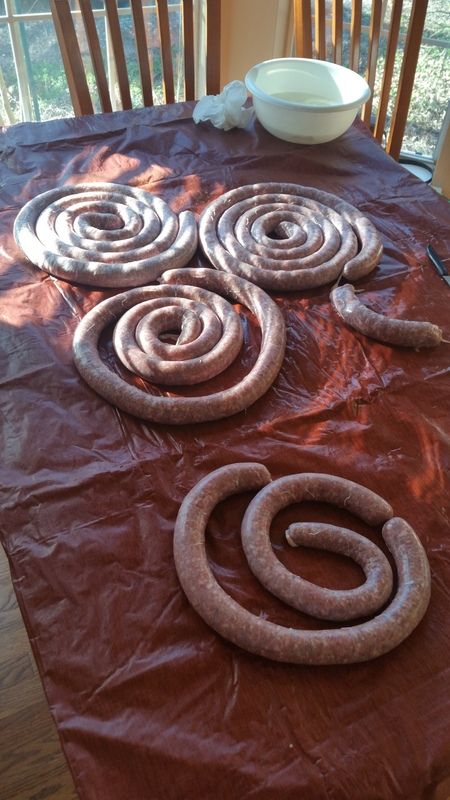 Loaded onto the Jim Bowie. Ran out of space, so used 4 shot glasses to elevate a cooling rack for the last piece.
Coloring up nicely
First batch ready for poaching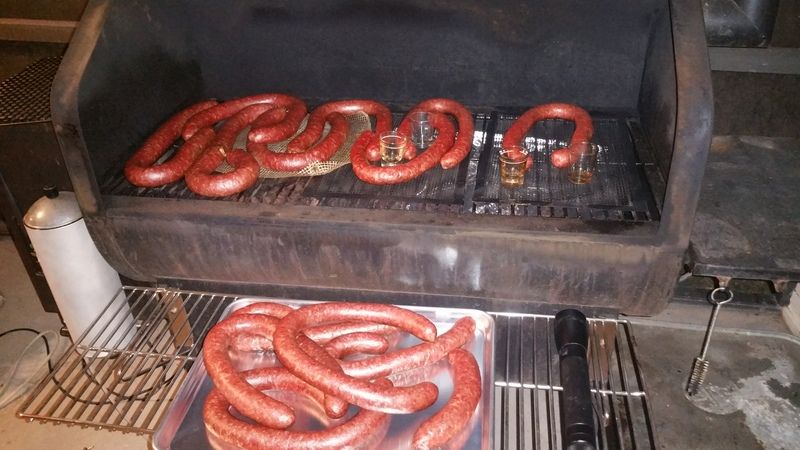 In the hot tub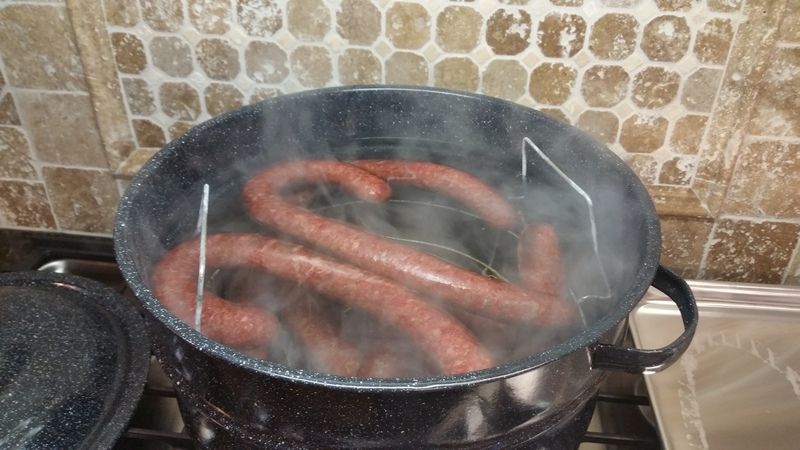 And just chillin'
Final result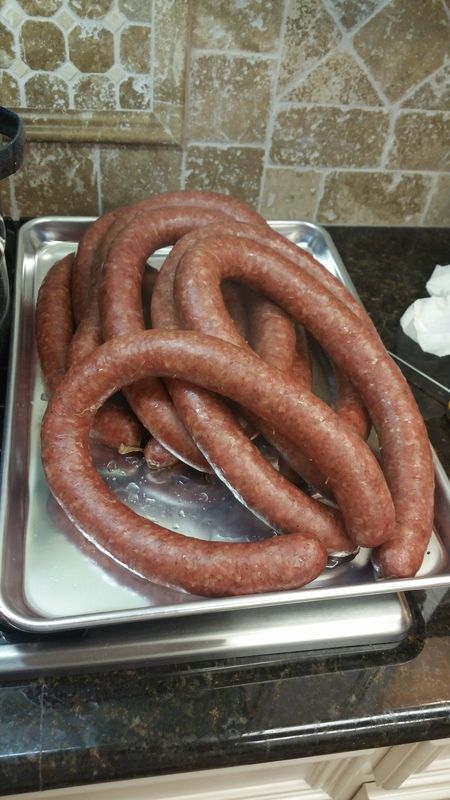 Fair bit of work to do this but OMG the results!! Very, very tasty. I'd put this up against any sausage I've ever eaten.