Having just completed my first smoke with the kielbasa, I still had about 15 lbs of pork butt to put to good use.
Chilled & cut for the grinder:
I decided to make
Mexican-style chorizo
- a favorite for breakfast, but I can't abide the greasy orange stuff they sell in the super markets. The local
Carnicería y Mercado
sells some decent stuff & that's what I'm trying to match.
Ingredients lined up for a 10 pound batch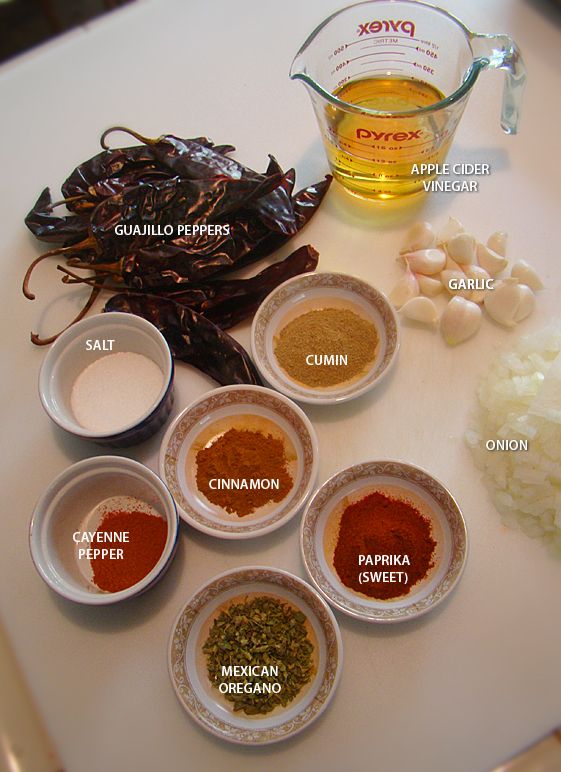 Coarse grind on the pork: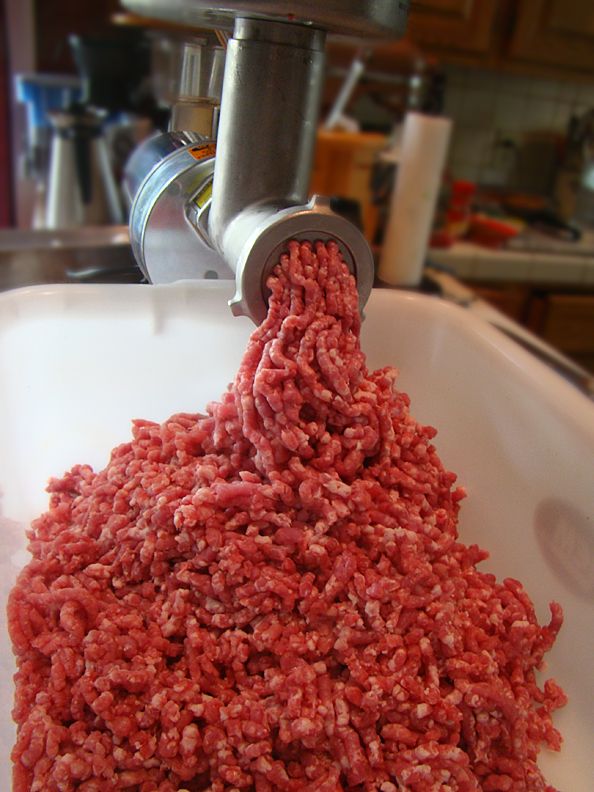 The dried guajillo peppers had to be lightly roasted then soaked in water for about 30 minutes. Then put into a blender with the 15 cloves of fresh garlic and 1.5 onions. End result resembles catsup, but with a noticeable kick!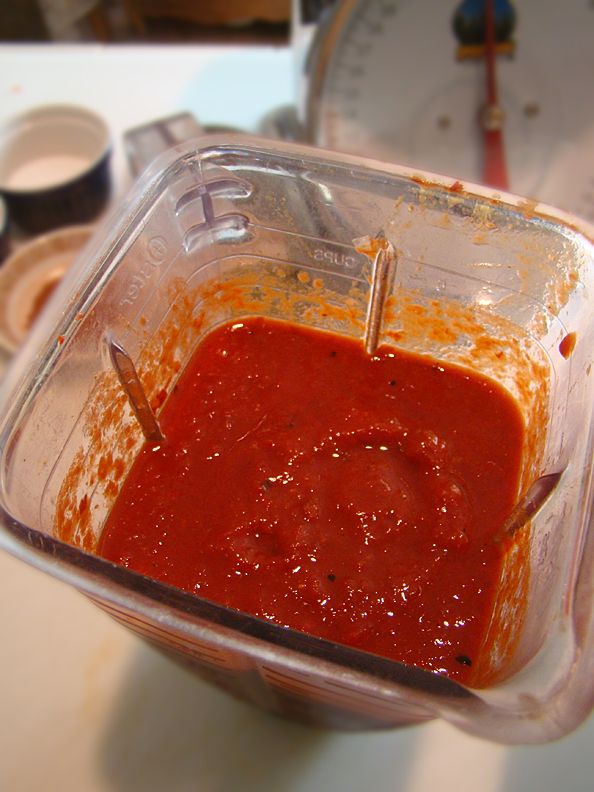 All mixed with the other spices & ready for stuffing.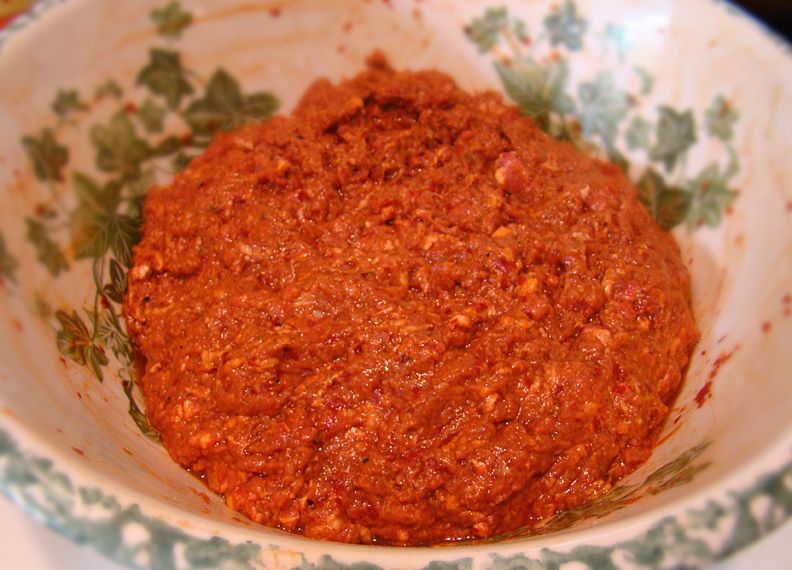 For this smaller amount of sausage, I opted to try stuffing with the stuffing attachment for my cabela grinder. It worked fairly well, but even for this size load (10lbs), the big water-cannon stuffer is so much more efficient & easy for one person to operate.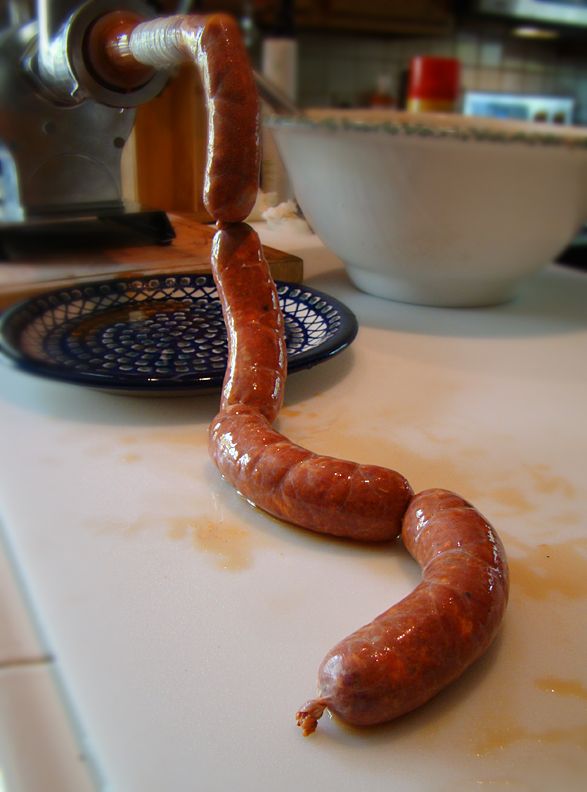 Ten pounds of 4-5" links finished. I have a hank of 32mm hog casings that I've been using: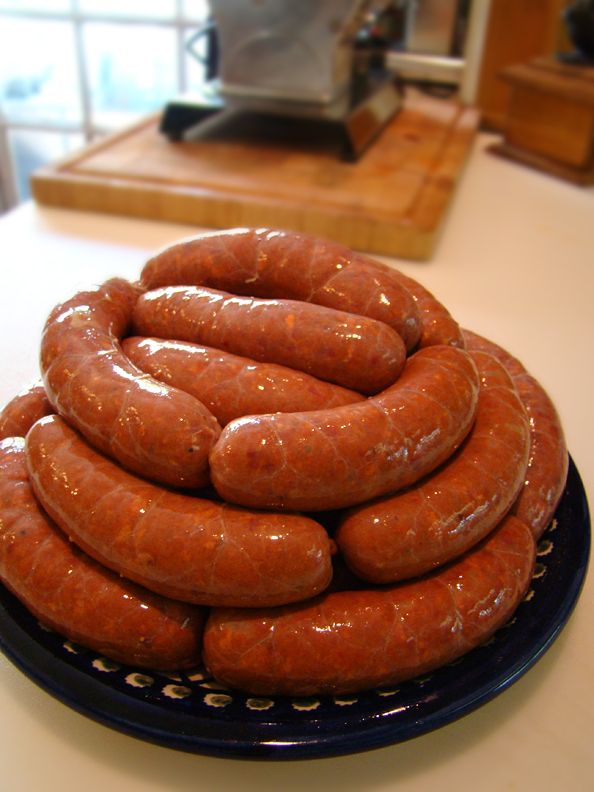 The best way to have chorizo, IMO, is pan-fried & scrambled with eggs & topped with fresh cilantro. Throw in some good hot sauce, fresh corn tortillas & cold cervezas-now we're talkin'!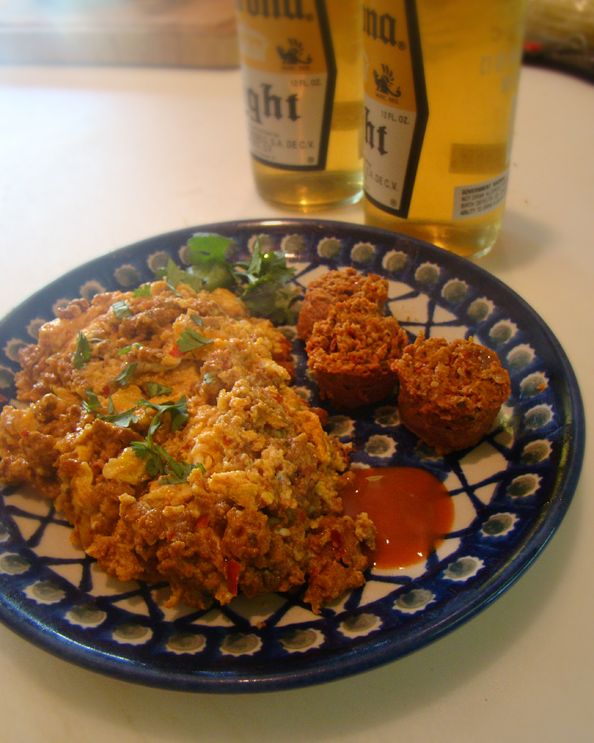 Next time: With this recipe, I think I'd use a bit LESS of the cinnamon (a little goes a long way) and add more cayenne or New Mexico chile. The guajillos weren't as hot as they can be.
I may have take a sausage-making break THIS upcoming weekend as the freezer is getting full....
Kevin