Last weekend I made 10kg of goose and pork pepperoni. Used 4.5 kg Canada Goose breasts, 4.5 kg pork butt and 1kg fat. Suffed half into 38mm collagen "pepperoni" casings and half into 22 collagen. I bought the 38mm casings from the Sausagemaker but am not happy with them. After a day of drying the meat shrunk a but but the casing did not at all. So for aesthetic reasons I peeled it of. The pepperoni is OK, the sticks will be good to snack on and the larger diameter should work well on pizza.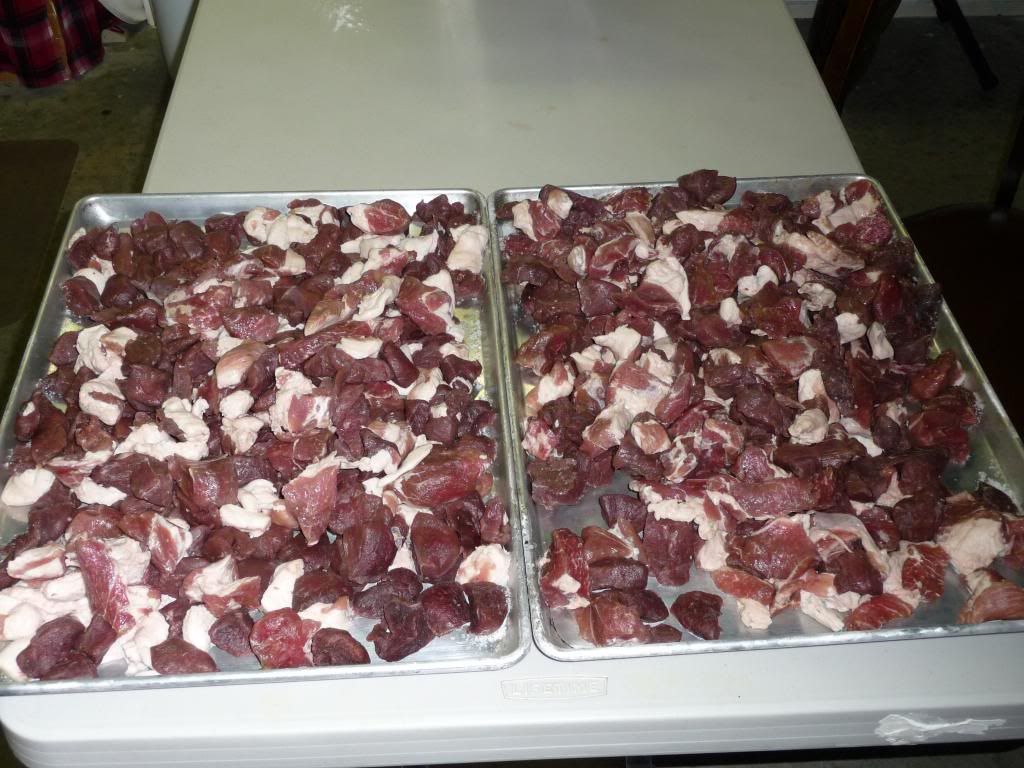 Goose breasts, pork shoulder and fat cubed, salted, cured and partially frozen, ready for grinding.
First run through 12mm plate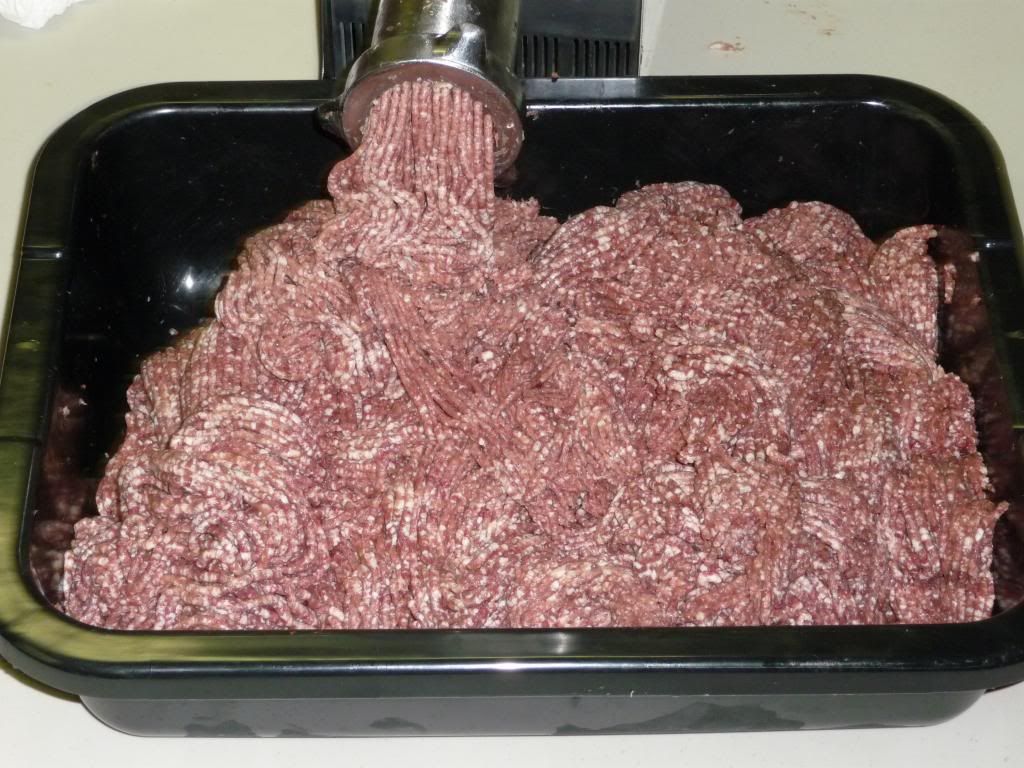 Second run through 4.5 mm plate.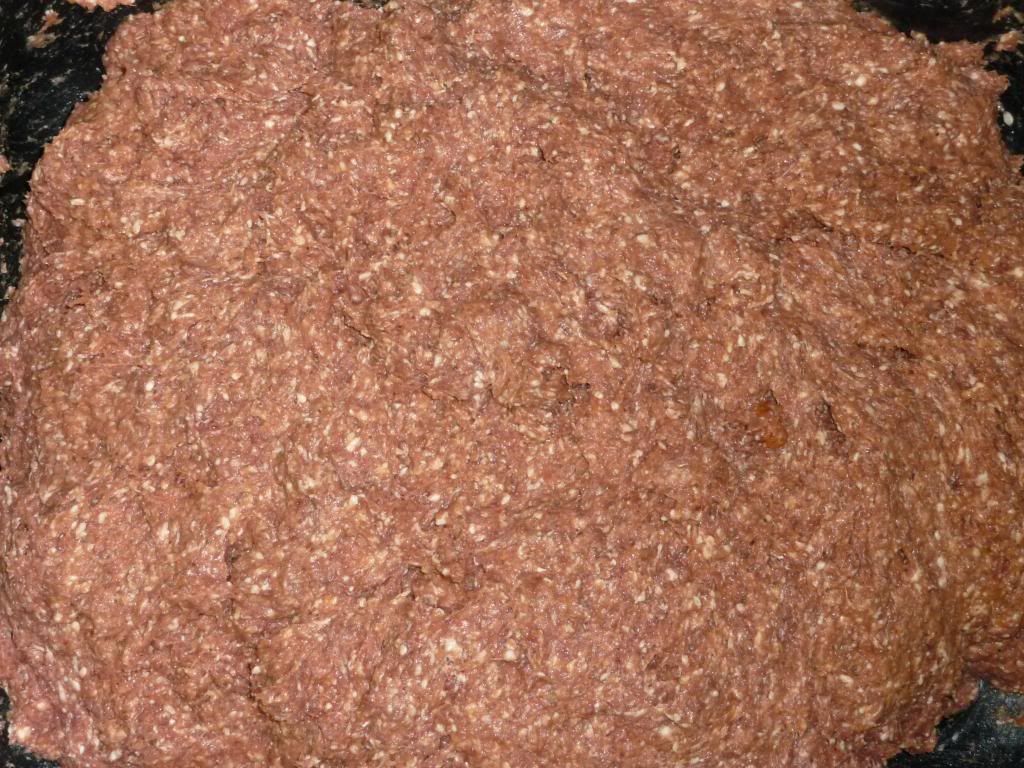 With spices and FLC, ready for stuffing
After 24 hours of fermentation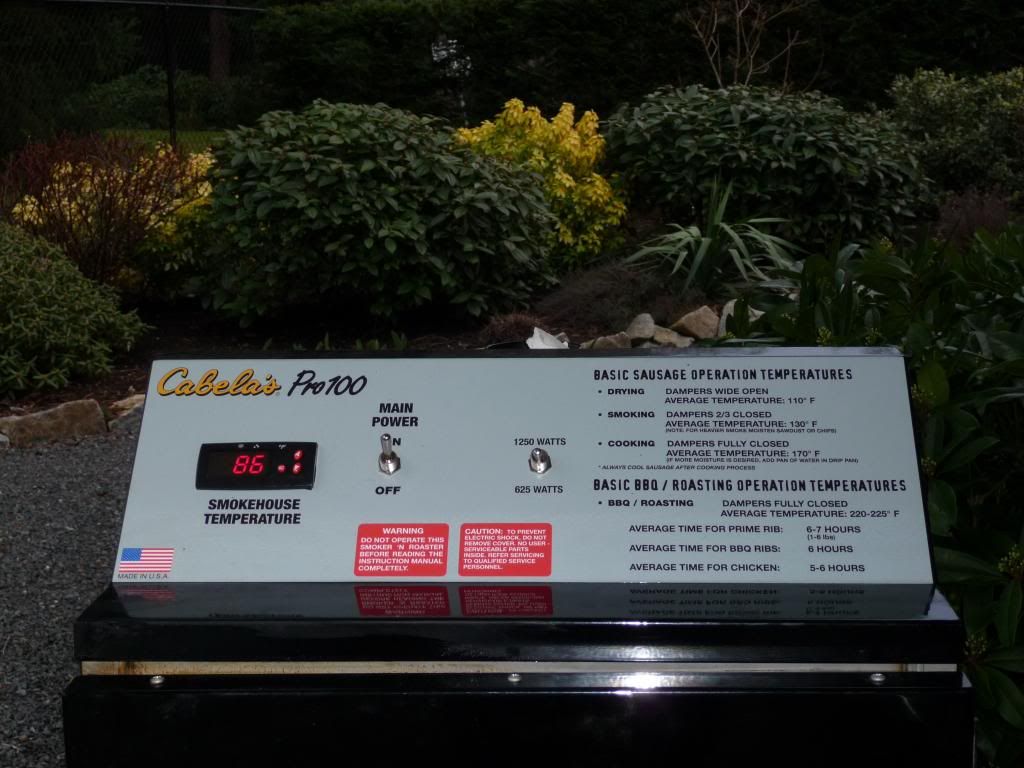 Used smoker to ferment at 85 to 90F. (I am annoyed by the fact that I can't read the temp in Celcius.) All vents were closed off and the smoker has a very tight seal on the doors, so it held the temperature and humidity at 90%, very efficiently.