USA] URL=
http://s1112.photobucket.com/user/nanss ... 5.jpg.html
]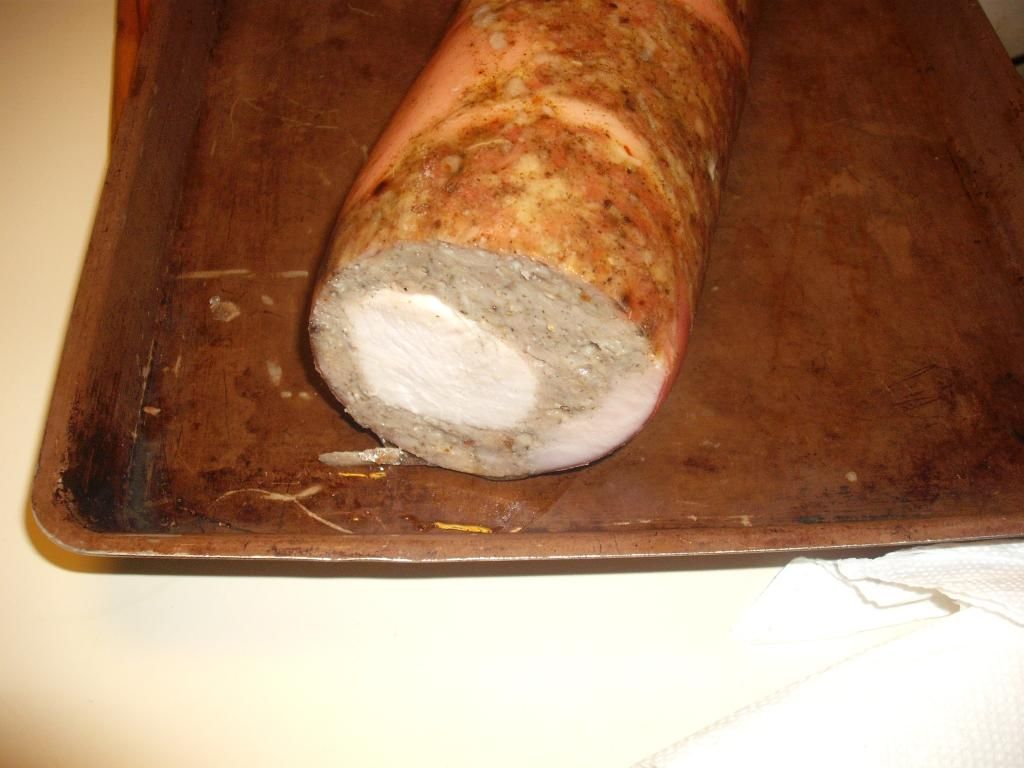 [/URL]
2.5 pounds of boneless skinless turkey breast in 2 inch chunks. 2.5 pounds of chicken legs ground once through 3/16 plate.
6 grams marjoram
3 grams garlic powder
10 grams dry onion
2 grams celery seed
4 grams black pepper
2 grams of my blend of hot paprika
25 grams of salt
150 ml rich chicken stock
Mix very thoroughly and stuff into 3.46 inch fiber casing. Refrigerate over night and bake at 200 about 4 hours to internal temp 160°F cool and slice to brown or to freeze.