A Note To New Members
Hi fellow sausage makers. Welcome to the
English-speaking division
of the Polish site called
Wedliny Domowe
(Homemade Sausage Making). If you are "browsing" and do not speak Polish,
we invite you to return to the forum-index page and click on the second forum
entitled, "New To Wedliny Domowe?".
Or
you can simply click on this link
:
http://wedlinydomowe.pl/en/viewtopic.php?t=5357
________________________________________________
************************************************
________________________________________________
[center]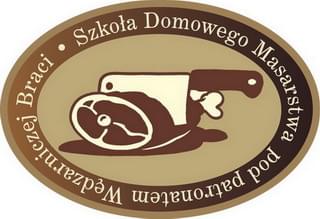 [/center]
The first in Poland and in the world. School of Home-made Meat production
www.szkoladomowegomasarstwa.pl
Useful information:
I would like to inform you, that School of Home-made Meat Production, the first one in Poland, has already started up, under the supervision of our website
www.wedlinydomowe.pl
. We were inspired by the need to cultivate our Polish butcher's traditions. Therefore we would like to present some tricks of the butcher`s trade and cold meat production according to famous Polish recipes.
I would like to inform you about our courses, their programmes and dates. The lectures are given in Folwark Zrębice near Częstochowa.
Folwark Zrębice
Rodzinna turystyka
Zrębice ul. Głowna 17
42-256 Olsztyn
http://folwark-zrebice.pl/index.php
The main subject of the lectures is "Home-made preserves of meat" and cold meat production.
The course lasts: Friday afternoon, Saturday and Sunday.
Number of people: 24
Cost of the course:
After opening calculations 240 zl per person for tree-day course. Due to value of the lectures it the price is really low. The price includes:
1. Rough products of meat
2. conference papers
3. meat to production
4. accommodation - 2 nights
5. full board (Friday - supper, Saturday - breakfast, dinner, supper, Sunday - breakfast)
6. bills such as electricity, water, fuel
7. service
All meat produced during the course is divided for all participants.
1. The price of the accommodation per one participant is agreed until the end of March 2009. a stay of two nights costs 50 zł, and one-night stay is 30 zł.
2. Board - breakfast - 12 zł, dinner - 18zł, supper - 12 zł. You are allowed to use our kitchen equipment, barbecue, bone fire place.
3. The optimal number of participants is 24 due to the best opportunity to for all of you to practice during the course.
4. Meat and other materials are from an abattoir supervised by SANEPID
5. Our teachers are very experienced butchers and vets
Programme of the course: "Home-made preserves of meat"
1. time of the course: 2-3 days due to long duration of production
2. subjects of the course:
a. general rules of occupational safety and health
b. place preparation, machines and tools
c. general information about meat
d. pig carcass - a show of cutting and classification of pork
e. ways of meat preservation
f. production of cold meat - sausages, gammon, ham and other traditional Polish meat
g. meat tasting.
You will get more details after joining the course.
If you would like to join us, go to:
http://wedlinydomowe.pl/forum/viewforum.php?f=46
. Don`t forget to write your name, nick and number of people willing to our course.
The course is organized if 24 people join us.
We use facilities of famous firms such as Sausage Maker INC and Bradley. Both companies cooperate with our website and make abatements for members of Wędzarnicza Brać.
For more info, please, contact our colleague Papla, who is responsible for organisation.
papla@me.com
. mob. +48 691597792
PHOTOS OF OUR COURSE:
There are some photos of our first course. There are some opinions as well.
Password: wena
. Here is link:
http://marcinkrysiak.pl/_sdm/
DETAILED PROGRAMM OF THE SECOND COURSE "Home-made preserves of meat"
FRIDAY:
Beginning: 3-4 p.m.
It is late because we would like you to come safely.
Introduction to long duration of production and bacteriology
1. Cutting of pig carcass - basic elements
2. preparing meat to smoking
3. meat classification
4. dry and wet curing
5. buckwheat goats production
SATURDAY
Beginning: 8 a.m.
1. Sausages with Juniperus
2. luncheon meat kind of sausages
3. production of daisy ham, Sopocka tenderloin, ham
4. production of "zylk" pork loin roll
5. Brunszwicki daisy ham
SUNDAY
Beginning: 8 a.m.
1. smoking - constructions of variety types of smoking machines, ways of smoking, mistakes during smoking
2. discussion
3. performance review and tasting.
If you are interested, we would like to prepare some integrating activities such as bone fire or barbecue.
best wishes
Wędzarniana Brać