Today Maxell's "Mojej Mamy" (My Mother) recipe for dill pickles.Easy and simple.
For quart jar:
Fresh small cucumbers
Dill seeds- 1/4 tspn
2-3 cloves garlic
small ring of horseradish root pealed
5-6 peppercorns
all spice 2-3 corns
1/2 tspn of yellow mustard seed
small ring of carrot
Marinade -
150 ml ( 10 Tbs) vinegar (5% acidity)
1 1/2 Tbs sugar
1 tspn salt
cold non chlorinated water
on bottom of jar insert ingredients, pack tightly cucumbers.on top of cucumbers put salt sugar, pour vinegar and fill-up to top with water. Close jars and make pasteurization at 182 F for 6-8-minutes or to change color by cucumbers.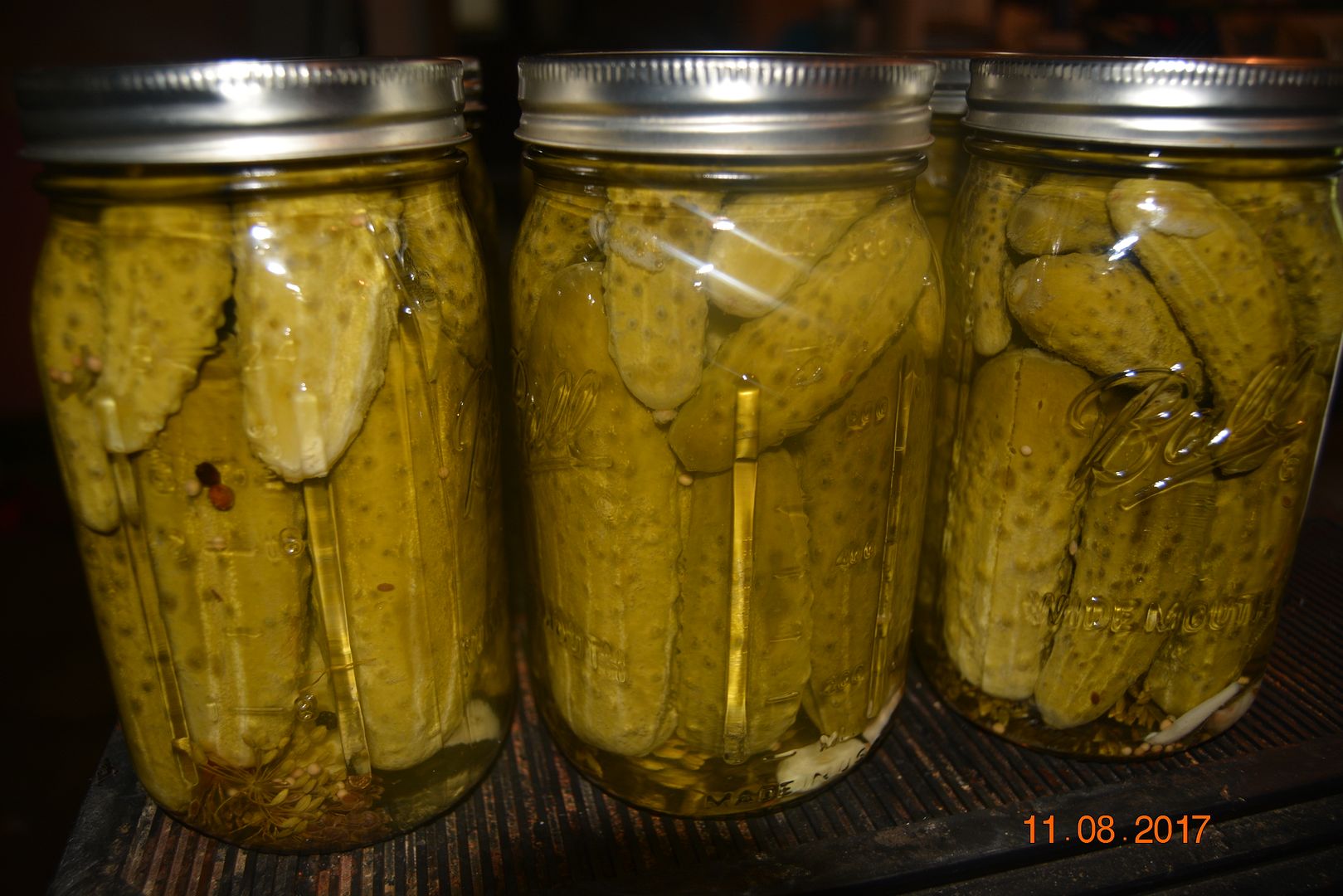 Stefan you are the pickle master! I promised on the Polish site to make Maxell Mother's pickles but so far had not the time. Gotta do it soon, before the cucumbers are done. I also have only the larger slicing variety, but will pick a few smaller ones and try this recipe. And right now I'm not even home, so there is just so little time to do anything these days.