I finally had some time to get my first batch in the new dry cure chamber. I made a 25 lb batch of Len Poli's Hot Salami on March 26. The only deviation I made from the recipe was using 50% beef & 50% pork and for starter culture I used 5 grams of Mondostart SP. I also used the Mondostart surface mold mixed at 1 gram in a litre of distilled water.
Here's picture of them hanging in my big smoker which I used as my fermentation chamber. I was concerned about the humidity level but it held steady at 85% with the vents pretty much closed. Starting PH was about 5.7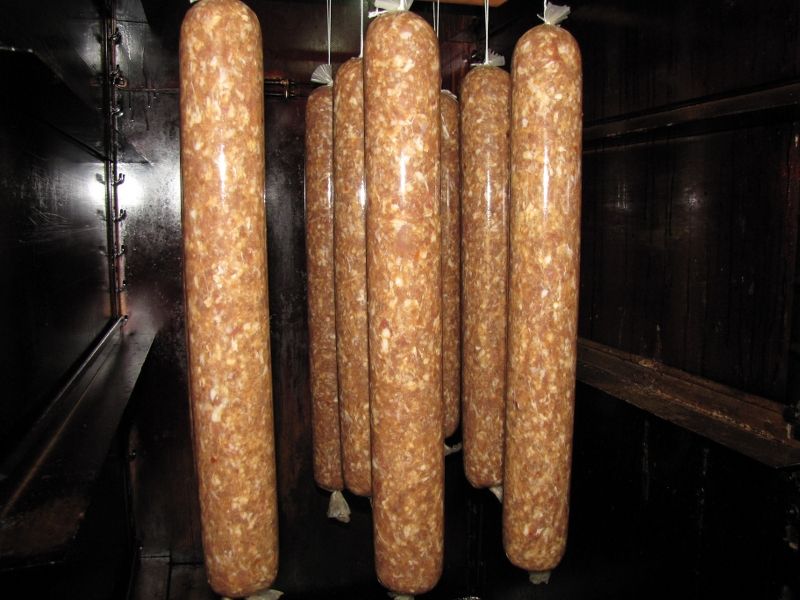 This is after 48 hours in the fermentation chamber and I have just moved them to the dry cure chamber. I had checked the PH after 24 hours which is how long Len Poli suggests but it was still at 5.4 so I let it go another 24 hours. After the 48 hours the PH was approximately 4.9. On the PH strips it was very close to the color of 4.8 but not quite, It was certainly lower than the next on the scale which is 5.1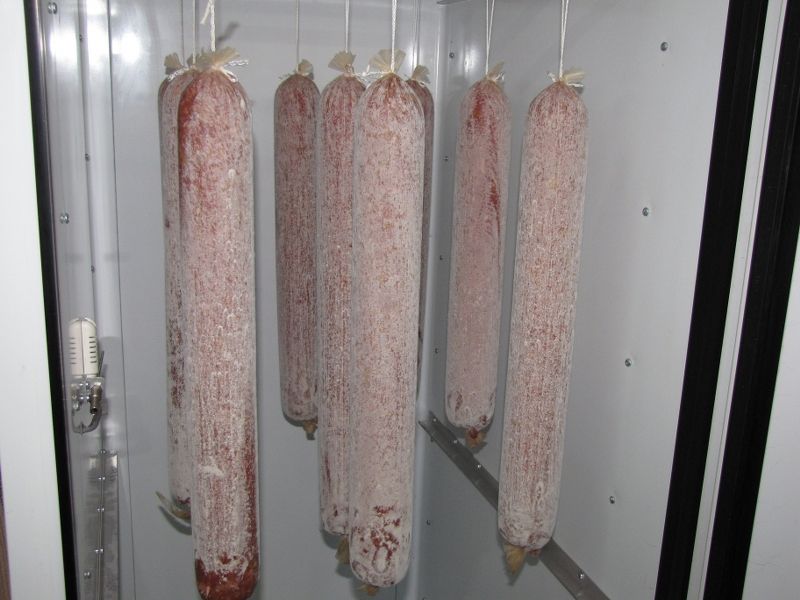 This is just a picture of the controller doing it's thing. I have been tweeking some of the settings on it and it is doing pretty good. With a load in the cabinet in the initial stage it spends more time venting the cabinet to bring the humidity down.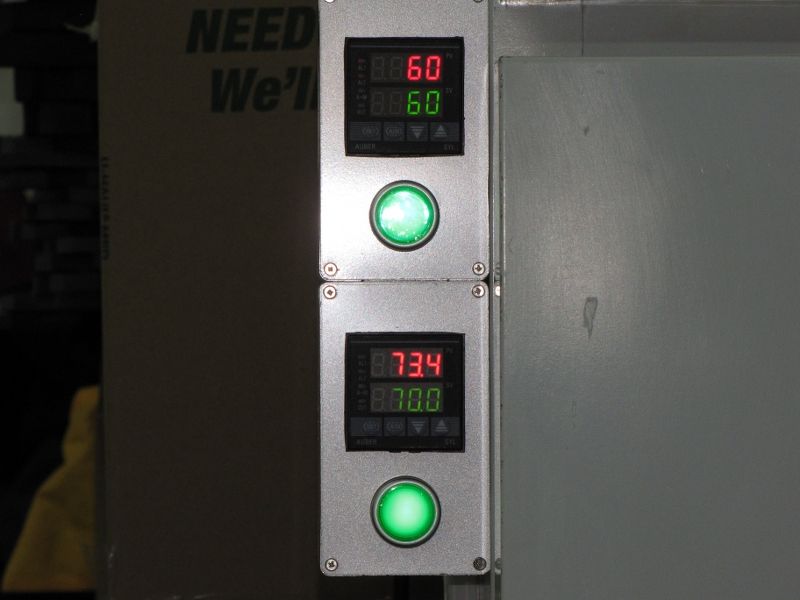 I just took this today. you can see the surface mold is coming along nicely.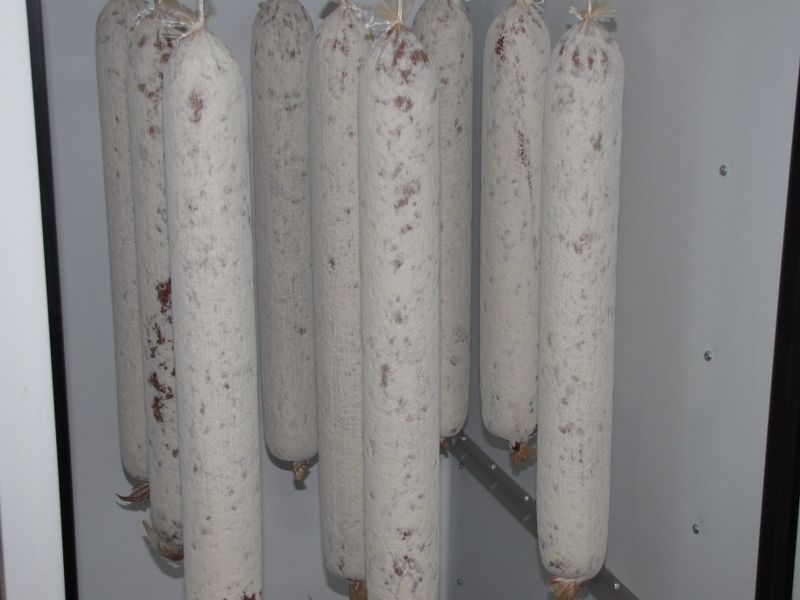 Mike