Hey guys,
So I have finally had a go at making a salami. Recipe was a bit made up, so not sure what it will turn out like.
Only a small batch to test the curing fridge out first.
1.8kg Pork Scotch
450g Pork Backfat
7g Salami Cure
56g Salt
0.57g Bactoferm T-SPX
28g Sugar
20g Fennel seeds
10g Paprika
12g Pepper
15g Crushed Garlic
5g Smoked Cayenne (Home Made)
125ml Red Wine
Anyone see a problem with the recipe?
Hung them in the fridge on Saturday, but am having trouble keeping humidity down. I can't really get it below 85 most of the time. Temperature is around 15c. The fridge hasn't had to turn on yet due to temperature here.
Is runing this humidity OK for the majority of the drying? Or any suggestions on how to lower humidity? At the moment, I have the fridge door slightly cracked open.
Here are a couple of pics. This is the day I put them in (Saturday)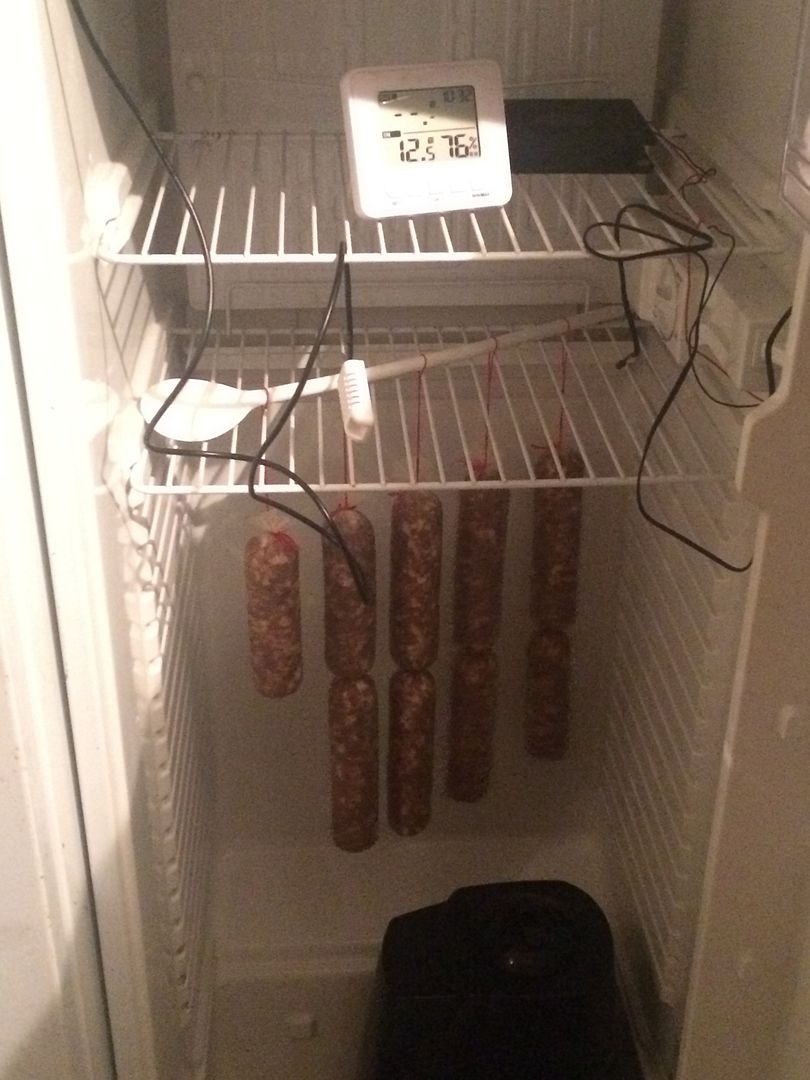 This is today (Wednesday) so 4 days in.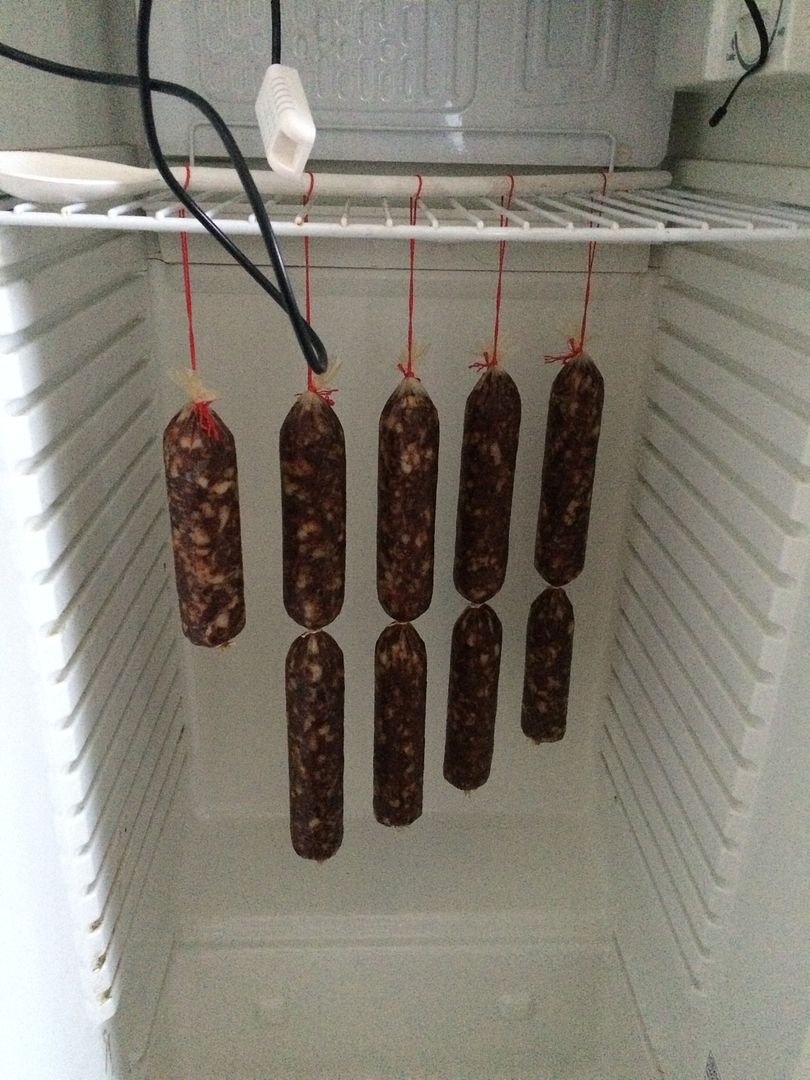 Look normal to everyone?
I got a weight of one of them to be able to tell when they are done. I read they lose 30% weight when done.
Thanks
Rob