You might recall about two years ago I started with a new batch of piglets that came from crossing a blue butt with a Yorkshire hog. Here are the cute critters.
Once they got to size they were given a good warm bath and a shave.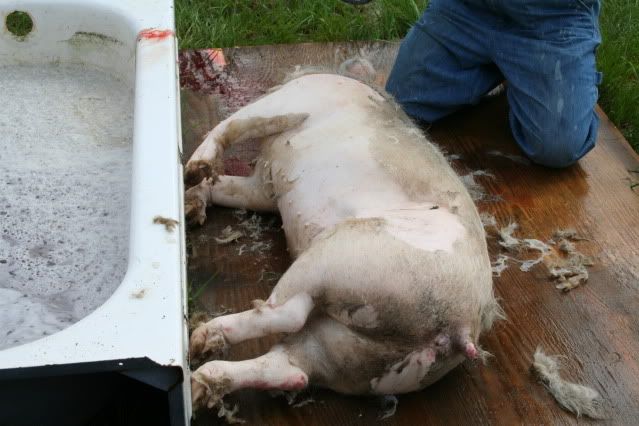 After this all sorts of things were made from blood sausage to smoked sausages and to say I had a lot of pork would be an understatement and I must admit while it was dirty work I did save an appreciable amount on casings.
The hams were set to the side and cured. Cured hams - these two weighed 35 lbs each.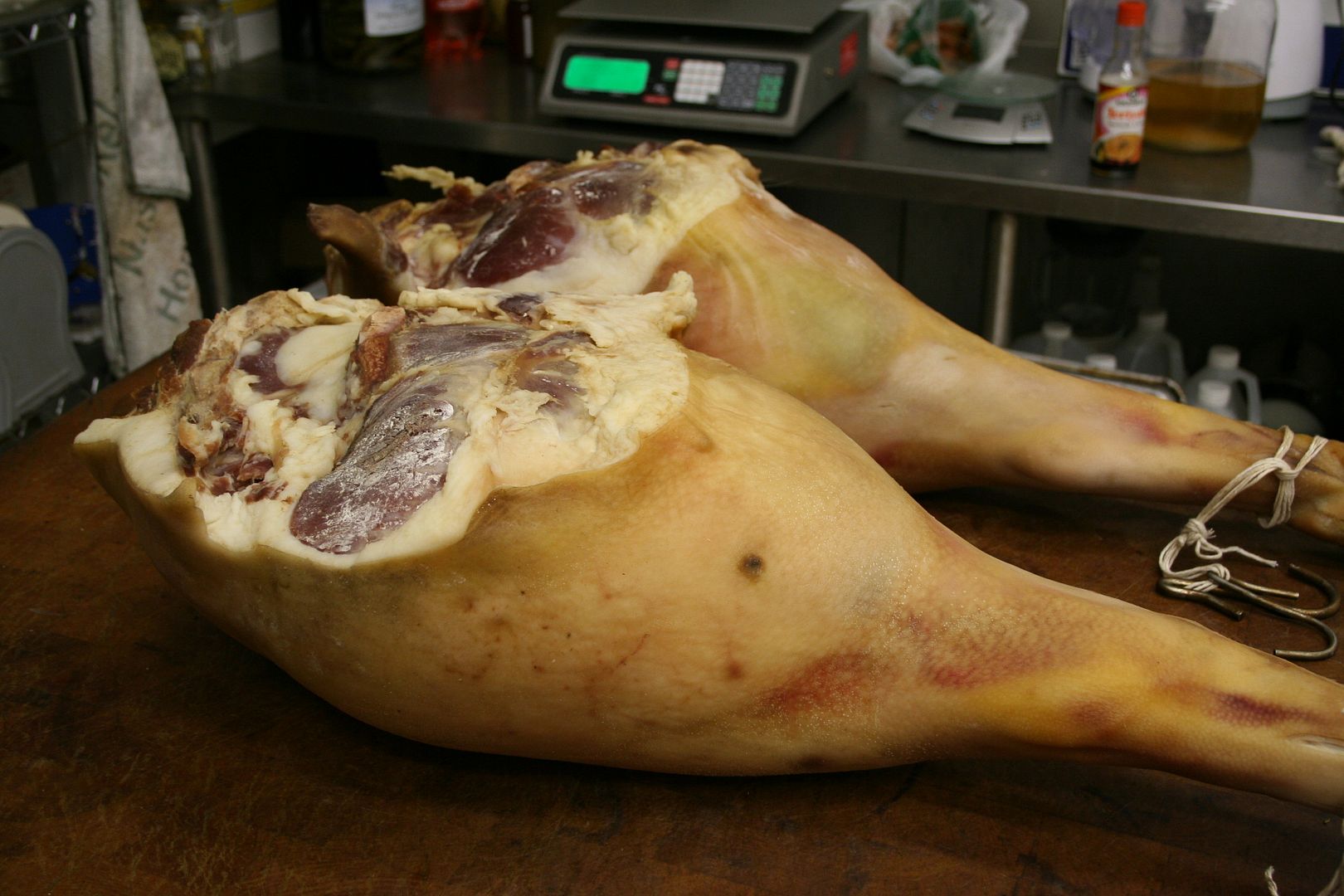 Once cured and equalized I smoked them in hickory for 120 hours. Once smoked they smelled of heaven.
They were then hung for a year and the smell of them tempted my knife each time I walked by them.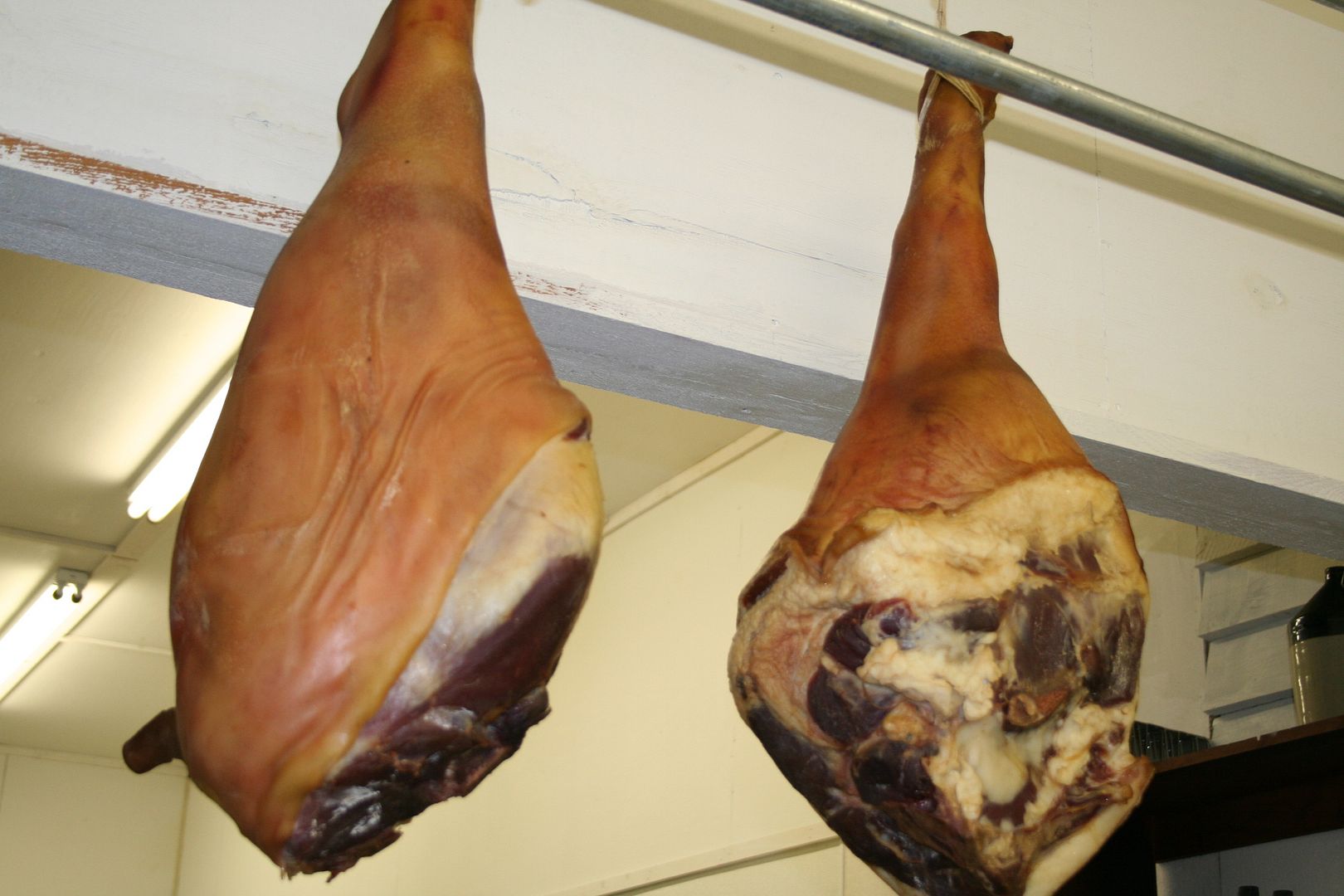 A little over a year later I thought it was time to give one a try.
The taste of this is pretty good. When it first meets your mouth you taste a gentle saltiness with a creaminess that fills your mouth almost like butter. The smoke is faint now but there is a slight nutty creamy flavor that is hard to describe.
IMO this two year journey was well worth the effort. Learned a few things along the way too. One of which is a pig will weigh a lot more than you might think. Another thing is eight pigs is way too much meat for one family but you sure can make your friends happy if you slaughter this many. Also, learned that by slaughtering your own and using everything there is very little waste in a pig compared to other livestock and just because the butcher cuts the meat up in certain ways this may not be the best way for those who like to cure meat. Oh, and while it was a lot of work it was also a lot of fun.