I scored approximately 30kg of Canada Goose breasts and have started to transform them into something edible. This is the first product, 10kg of a strongly flavoured and aromatic sausage made from 50% breast meat and 50% fatty pork shoulder meat. There was a lot of work with in preparing the goose meat. First, I soaked them overnight in cold salt water and rinsed them well the next day, washing away blood, dirt and feathers. I removed all fat, as much of the silver skin as I could, and of course all the bloody parts. I also had to inspect every little hole and cut the meat into small pieces to eliminate any chance of buckshot getting into the sausage. The end result is quite satisfactory, the sausage is quite tasty and will go well with a beer or a robust red wine. The recipe I concocted will definitely be repeated, and probably in not too distant future. Most of this batch will be flown to Saskatchewan, the place where the Canadas fell from the sky. Who said "dead geese don't fly"?
Canada Goose Sausage
5kg Canada Goose breasts
5kg fatty pork shoulder meat
125g salt (reduced the amount of salt to compensate for salt when brining goose meat)
4tsp cure #1
3tbs ground fennel
3tsp garlic powder
20 ground juniper berries
3tsp coriander
45 grams black pepper
4tbs hot chili powder
3tsp black mustard seeds
60 grams of salami conditioner (corn syrup solids, dextrose, sodium erythorbate)
200ml red wine
200ml water
Goose ground through a 10mm plate, pork through a 10mm and again through a 6mm plate. All ingredients mixed well with meat, stuffed into 35+ hog casings and hung in 5°C overnight and smoked for approximately 3 hours with cherry and apple.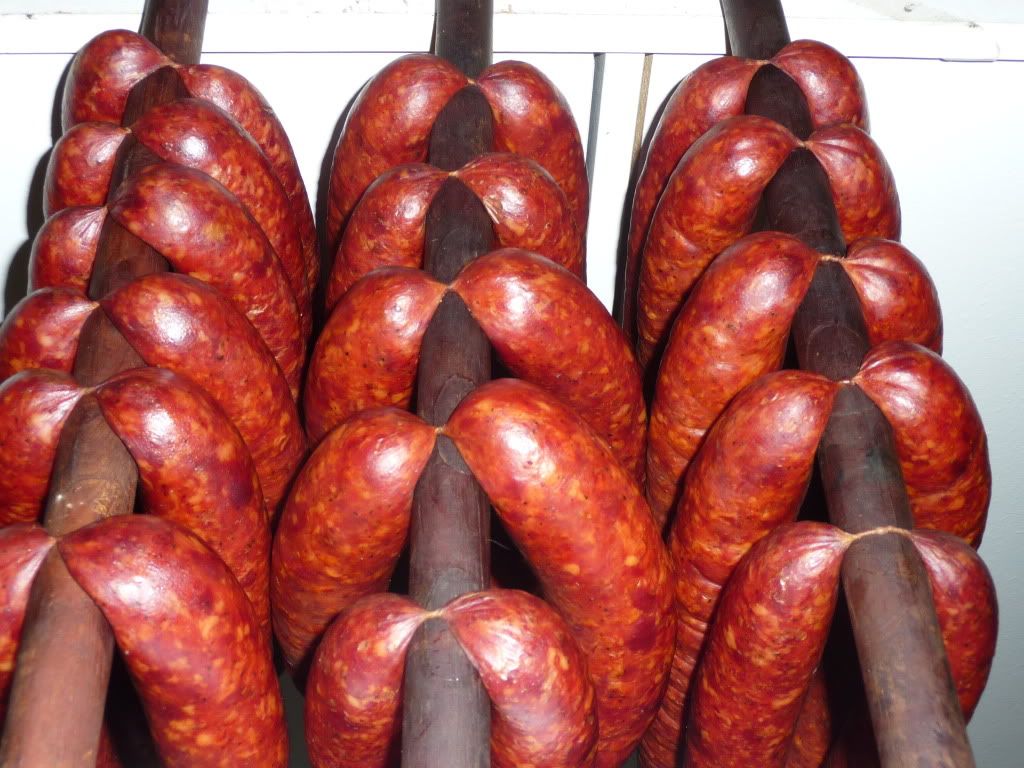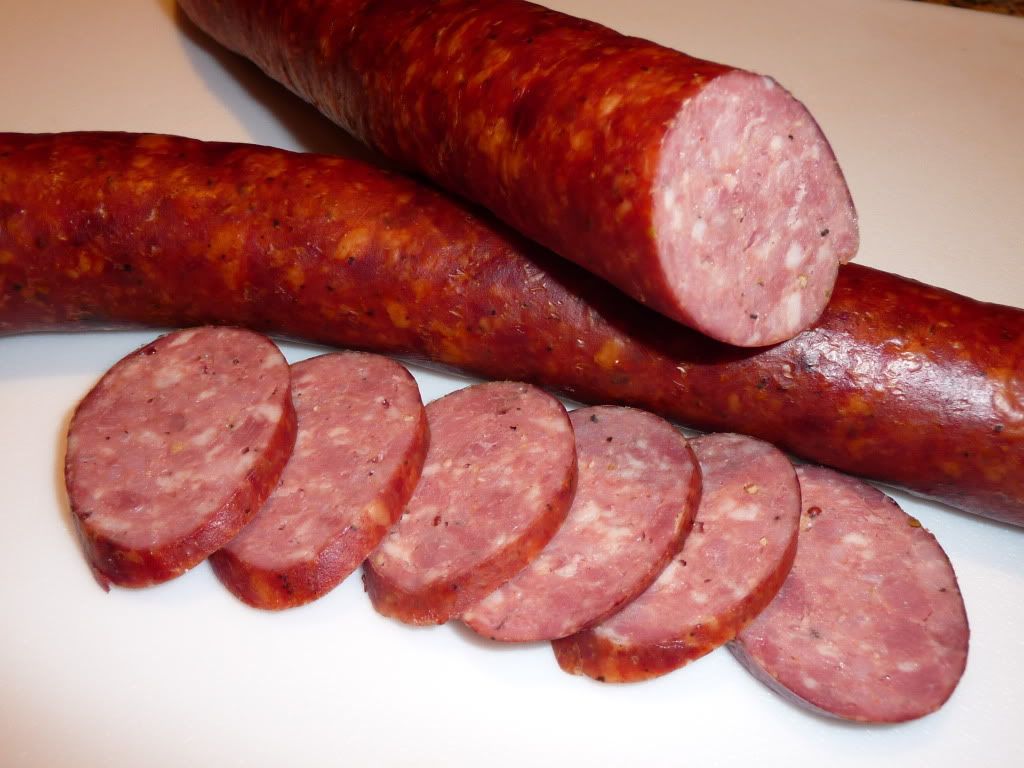 Goose